Texas Commercial Litigation Attorney
Aggressive Trial Representation For An Array Of Texas Businesses
Businesses, business owners, partners and more facing a dispute may be fearful about how the outcome of their case could affect their future.
At The de la Garza Law Group, we take a personalized approach to commercial litigation. With over 30 years of combined experience, our attorneys understand the complexities of contentious business disputes. We have worked with Fortune 500 companies, gas and oil industry companies, lending institutions, and more across Houston and surrounding areas.
The Services Of A Large Firm; The Flexibility Of A Small Firm
We provide our clients the quality legal services of a large firm, while offering the flexible fees and personalized service of a small firm. We fight for our clients in a wide array of disputes, including:
Breach of contract
Breach of fiduciary duty
Business fraud
Defective work
Refusal or failure to pay
Many cases settle outside of court. However, we approach each case as if it will inevitably require the decision of a jury, judge or arbitrator. Whether your case requires negotiation, arbitration or litigation, we will be diligently and strategically prepared no matter the direction.
Resolving Complex Partnership And Joint Venture Disputes
A partnership can be critical to the success of your business. When you and your partner fundamentally disagree or the terms of your partnership are violated, we will seek justice and an efficient resolution.
We also protect the rights of businesspersons betrayed by their fiduciaries. People originally come together in business to share in a common vision. When stakeholders instead prioritize their own personal wealth at the expense of the business, we will pursue the rights of those violated or betrayed.
Advocating For Those Facing Construction Disputes
We work with owners, general contractors and subcontractors in the construction field. Representing clients in a wide array of disputes, including defects in commercial buildings, inefficiency claims in road construction projects and failure to pay claims, we aim to develop an effective trial strategy that positions you for success.
Discuss Your Case With An Experienced Lawyer
When you face a dispute, the longevity and success of your business could be on the line. Our goal is to add value to your business. Learn how we can be an advocate for you. Schedule a free initial consultation with our Houston office by calling 713-784-1010 or by sending us an email.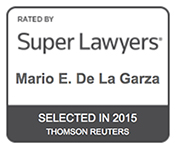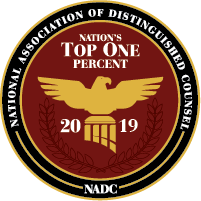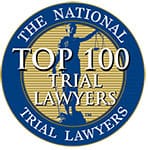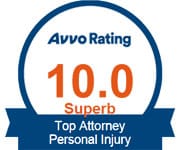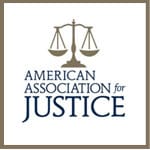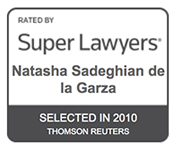 From our clients
I would definitely use Mario again
Mario was very professional at all times. The one thing that made me at ease with him was that when I would text him, I would get a response every time within 10 minutes.or less. There was always an answer from him every time I had a question. I would definitely use Mario again if needed and would highly recommend him to someone else needing an attorney.
- Robert
From our clients
Its like a breath of fresh air having someone like Mario fight for you
I have been a client of Mr. De la Garza two times now where he shows professionalism and honesty and a definite care for the people he represents I got in a car accident in February and it caused such a hardship coming close to an end its like a breath of fresh air having someone like Mario not only represent you but fight for you, I hope not to have any more accidents but if I did I will look forward to working with him again!
- Ashley
From our clients
Hands down the best law firm in Houston
Mr. Mario de la Garza and his team are one of a kind and hands down the best law firm in Houston. They really do care about you and take your case seriously. He takes your calls and actually takes the time to talk to you and explain how everything is going to work and he leaves no questions unanswered. Thank you Mr. Mario for everything you did for me.
- Christina
From our clients
We highly recommend this firm
On behalf of my family, we are extremely grateful to The de la Garza Law Group for all their legal assistance. One important factor for us was that this involved dealing with family where we all lived outside of Texas, which required consideration for numerous phone calls to different time zones to discuss the case.
- Mariann