Houston Traumatic Brain Injury Attorneys Pursue Compensation on Behalf of the Seriously Injured
Texas personal injury lawyers aggressively represent clients who suffered a TBI as a result of a preventable accident.
Any type of injury has the potential to interfere with a person's life; however, head and brain injuries are among the most serious. Over the past two decades, doctors and scientists have learned an incredible amount about the human brain, including the long-term and potentially irreversible effects of traumatic brain injuries. At the same time, recent technological advancements allow doctors to identify even minor brain damage. Still, the total number of traumatic brain injuries is difficult to determine because often, the most severe symptoms do not appear until weeks, months or even years after an accident.
At The de la Garza Law Group, we represent clients who have sustained traumatic brain injuries due to others' negligent actions. We handle a broad range of head injury cases, including automobile accidents, falls, workplace accidents, sports injuries and more. Unlike many other Texas personal injury firms, we pride ourselves in taking a client-first approach to our representation throughout every step of the process. We will act as your guide, advisor and advocate from the moment you invite us to work on your case, helping to reduce the stress and anxiety that are often associated with the recovery process.
Statistics Section
General stats:
Every nine seconds someone in the United States sustains a brain injury
Over 13.5 million Americans have experienced an acquired brain injury, making it the second most common type of disability in the United States
According to the CDC, there are nearly 3 million hospital visits due to traumatic brain injuries
Traumatic brain injuries are a contributing factor to one-third of all injury-related deaths in the United States
The number of hospitalizations and deaths related to traumatic brain injuries increased by 53 percent between 2006 and 2014
On average, about 155 people die from TBI-related injuries each day
One out of every 60 people (5.3 million) in the United States lives with a traumatic brain injury. However, the exact number of TBIs each year is difficult to determine because many go unreported due to the fact that the symptoms of a TBI are not always easily recognizable.
70 percent of those who have experienced a TBI report sleep disturbances
Men are 1.5 times more likely to be admitted to the hospital with a serious head injury
The most common causes of traumatic brain injuries are:
Falls: 40.5 percent
Struck by or against an object: 15.5 percent
Motor vehicle accidents: 14.3 percent
Assaults: 10.7 percent
Unknown: 19 percent
Almost half of the children who are admitted to the hospital for TBI-related symptoms were injured in some type of fall
Over 80 percent of those over 65 who are admitted to the hospital with TBI-related symptoms were injured in some type of fall
Even in cases of mild brain injury, 15 percent of patients still experience persistent problems one year after the accident
About half of all patients who experience a head injury will require surgery to remove a hematoma (ruptured blood vessel) or a contusion (bruised brain tissue)
Fewer than one in 20 people who sustain a TBI receive the treatment they need
Traumatic brain injuries are responsible for more years of lost productivity than any other type of injury
Texas-specific stats:
Each year 144,000 Texans sustain a traumatic brain injury. This equates to one person every four minutes
More than 381,000 Texans are living with TBI-related disabilities
Each year, more than 5,700 Texans are permanently disabled as a result of a TBI.
What Is a Traumatic Brain Injury?
A traumatic brain injury (TBI) is a type of acquired brain injury that occurs when the brain experiences a sudden trauma. Traumatic brain injuries are frequently the result of a bump, blow or jolt to the head that disrupts the brain's normal function. The impact that a TBI has on a brain varies greatly. Some who experience a TBI suffer only mild symptoms, such as a brief loss of consciousness, confusion, headache, lightheadedness, blurry vision, fatigue and dizziness. However, other TBIs cause much more severe symptoms, including those listed above, but also such as extended loss of consciousness, headaches that do not go away, nausea and vomiting, or significant memory loss.
When the head suffers an injury, the initial damage is referred to as the primary injury. A primary injury is often due to the pressure from the brain colliding with the inside of the skull. These injuries occur immediately after the initial trauma. Type of primary injury are:
Contusions (bruised brain tissue)
Damaged blood vessels
Axonal shearing
Damage to the blood-brain barrier
Little can be done to remedy the effects of a primary brain injury. However, depending on the type and extent of the primary injury, there may also be secondary injury. Secondary injury occurs in the hours or days after the initial trauma and is the result of cellular processes initiated by the trauma. It is due to secondary brain injury that many patients do not improve after hospitalization. In fact, approximately 40 percent of patients with a TBI see their condition deteriorate in the hours, days and weeks following the injury. Common secondary injuries include:
Ischemia (insufficient blood flow)
Hypoxia (inadequate oxygen levels in the brain)
Hypotension
Cerebral edema (swelling of the brain)
An increase in intracranial pressure, potentially leading to brain herniation
Every brain injury is unique, and because the recognizable symptoms of a TBI may not always be apparent in the immediate aftermath of an injury, it is crucial for anyone who has recently sustained a head injury to get the proper medical care. At The de la Garza Law Group, we help those who have suffered serious head and brain injuries pursue claims for compensation against those who are responsible for their injuries. We have extensive experience handling all types of Texas personal injury claims, including truck accidents, slip-and-falls and injuries caused by dangerous or defective products.
Causes of Traumatic Brain Injuries
Almost any type of accident can cause someone to suffer a traumatic brain injury; however, certain types of accidents more often result in a traumatic brain injury. For example, below are a few of the common causes of TBIs.
Motor vehicle accidents
Falls
Workplace accidents
Sports injuries
Physical violence
Other blows to the head
Symptoms of a Traumatic Brain Injury
Anytime someone suffers a blow to the head, there is a risk of a traumatic brain injury. One of the most challenging issues with head injuries, in general, is that medical imaging equipment has been effective at identifying certain types of brain damage until recently. Also, many times, an accident victim's symptoms may seem minor after the accident. However, this does not necessarily mean that they did not sustain severe brain damage. In fact, it may take hours, days, weeks or even longer for the symptoms of brain damage to appear.
Brain injuries are all different and are impacted by many factors, not all of which are known by doctors. The symptoms of a traumatic brain injury can vary widely.
A person with a mild TBI may experience:
Loss of consciousness for a short period of time
Confusion
Headache
Dizziness
Lightheadedness
Ringing in the ears
Fatigue
A lingering bad taste in the mouth
Mood changes
Trouble remembering things
Difficulty concentrating
Those who experience a moderate or severe TBI can experience any of the above symptoms. In addition, the following are potential symptoms:
Unrelenting headaches
Repeated vomiting
Continued nausea
Seizures
Difficulty waking up
Dilation of the pupils
Slurred speech
Numbness in the arms and legs
Loss of coordination
Increased confusion
Restlessness
General agitation
Anyone who has recently sustained a blow to the head should immediately obtain medical treatment. While doctors cannot typically reverse the impact of a primary brain injury, they can often prevent further damage. At the Texas brain injury law firm, The de la Garza Law Group, we represent accident victims who have suffered a traumatic brain injury. Our team of dedicated personal injury lawyers can help you obtain the medical care you need and pursue a claim for compensation against the parties responsible for your injuries.
Compensation for Those Who Suffered a TBI
Texas law allows for those who have been injured in a preventable accident to pursue a claim against the at-fault parties. While the specific type and amount of compensation will vary with each case, Texas law outlines what types of damages an injury victim can recover.
Damages in Texas can initially be broken down into compensatory and exemplary. Compensatory damages are designed to reimburse someone for the injuries they sustained as a result of the defendant's negligence. The idea behind compensatory damages is to make the plaintiff whole or put them in the same position they were in before the accident.
Compensatory damages consist of economic and non-economic damages. In Texas, there is no limit to the amount of economic damages that a jury can award a plaintiff. Economic damages are those that are easily quantifiable, including:
Past and future medical expenses
Lost wages
Decrease in earning capacity
Rehabilitation expenses
Other out-of-pocket expenses.
Non-economic damages refer to those damages that are harder to quantify and are left up to the jury to determine. Examples of non-economic damages include:
Physical pain
Emotional anguish
Humiliation
Reputational damage
Loss of enjoyment of activities
Exacerbation of prior injuries
In many Texas personal injury cases involving a traumatic brain injury, non-economic damages can be greater than economic damages. State law imposes a non-economic damages cap of $250,000 per claimant in Texas medical malpractice cases. However, there is no damages cap on non-economic damages for other types of Texas personal injury claims.
The final category of damages that may be available are exemplary damages, also referred to as punitive damages. Unlike the other types of damages, exemplary damages are not intended to compensate the plaintiff, but are instead designed to punish the defendant for the conduct that led to the plaintiff's injuries. Exemplary damages must be specifically pled, and require the plaintiff to prove, by clear and convincing evidence, that the defendant engaged in fraud, or acted with malice or gross negligence. In addition, the jury's verdict must be unanimous.
At The de la Garza Law Group, we have extensive experience handling all types of Texas personal injury cases, including those involving traumatic brain injuries. Our primary goal is to get your life back on track after a life-changing accident. When you choose to work with our firm, you are in capable hands. We also offer a free consultation in which we will discuss your case and how we may be able to help.
Coping With Traumatic Brain Injury in Texas
Contact The de la Garza Law Group to Speak With an Experienced Houston Personal Injury Lawyer
In a moment's notice, an accident can change the course of someone's life. At The de la Garza Law Group, we pride ourselves in providing clients with a unique form of client-centered representation that puts your needs first. Every case is personal, and while we have over 20 years of experience handling Texas traumatic brain injury cases, we cannot know what is important to you and your family until we take the time to listen to how the accident has impacted their life.
Our team of experienced Houston catastrophic injury lawyers is dedicated to helping clients get their lives back on track after suffering from a TBI. If you or someone you care about has sustained a traumatic brain injury following a Texas car wreck, slip-and-fall accident, or any other type of accident, contact The de la Garza Law Group today. We offer all clients a free, no-obligation consultation in which we will provide an honest and thorough assessment of your case. To learn more, call 713-784-1010, or call toll-free at 844-784-1010.
We proudly represent clients throughout Texas, including all major metropolitan areas. We represent many clients throughout the greater Houston area, including Harris County, Fort Bend County, Galveston County, Brazoria County, Jefferson County, Chambers County, Waller County, and Montgomery County, including The Woodlands, Pearland, Pasadena, Baytown, Clear Lake, Galveston, Conroe and Sugar Land.
Your Guide to Traumatic Brain Injury in Houston Infographic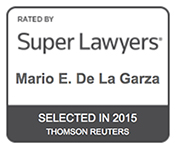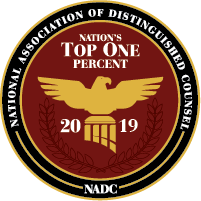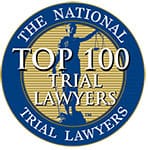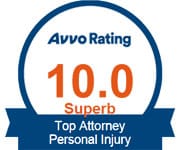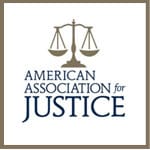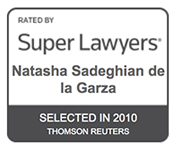 From our clients
I would definitely use Mario again
Mario was very professional at all times. The one thing that made me at ease with him was that when I would text him, I would get a response every time within 10 minutes.or less. There was always an answer from him every time I had a question. I would definitely use Mario again if needed and would highly recommend him to someone else needing an attorney.
- Robert
From our clients
Its like a breath of fresh air having someone like Mario fight for you
I have been a client of Mr. De la Garza two times now where he shows professionalism and honesty and a definite care for the people he represents I got in a car accident in February and it caused such a hardship coming close to an end its like a breath of fresh air having someone like Mario not only represent you but fight for you, I hope not to have any more accidents but if I did I will look forward to working with him again!
- Ashley
From our clients
Hands down the best law firm in Houston
Mr. Mario de la Garza and his team are one of a kind and hands down the best law firm in Houston. They really do care about you and take your case seriously. He takes your calls and actually takes the time to talk to you and explain how everything is going to work and he leaves no questions unanswered. Thank you Mr. Mario for everything you did for me.
- Christina
From our clients
We highly recommend this firm
On behalf of my family, we are extremely grateful to The de la Garza Law Group for all their legal assistance. One important factor for us was that this involved dealing with family where we all lived outside of Texas, which required consideration for numerous phone calls to different time zones to discuss the case.
- Mariann