Who we are
Our law firm recognizes and respects your privacy. We want you to make the most of this Web site and to feel confident while doing so. The following discloses the information collection, use and disclosure practices for this domain. This policy does not address information obtained offline.
Or you can reach us by telephone at the number posted on this page.
WHAT PERSONAL INFORMATION DO WE COLLECT?
When you visit the public area of this website, you remain anonymous. To the extent you use forms, chats and e-mail links via the Web site, or call us via phone to communicate with us or anyone affiliated with us and provide us with personally identifiable information, however, you will not remain anonymous. Because it is impossible to predict every conceivable context in which such information might be provided to us via e-mail, we can provide you no assurance that personally identifiable information you choose to provide to us via e-mail will be maintained as private.
This website uses "cookies." Cookies are small text files that are placed on a visitor's computer hard drive that allow us and/or the host of this Web site to record how many times a user or computers within a user's network of computers has visited the Web site, the number of times various pages of the Web site have been accessed and to track the user's home page customization preferences. You may disable receipt of cookies using features of your Web browser that disable or turn off cookies. We do not use cookies to retrieve information that is unrelated to your visit to or your interaction with this Web site.
We collect your Internet Protocol (IP) address. An IP address is a number that is assigned to your computer when you use the Internet. The IP address data that we collect does not contain any personally identifiable information about you and is used to administer our site, to determine the numbers of different visitors to the site and to gather demographic data. However, when you submit information via this website, that information becomes identifiable and is kept on record as having come from your IP address. This information may be used to identify you on subsequent visits to this site, and to other sites associated with it, and to personalize your user experience.
The non-personally identifiable data that this website collects is accessible by certain firm personnel as well as certain third-party Web site designers and personnel involved with the third-party service that hosts the Web site. We use all non-personally identifiable data that we collect internally and together with our Web site designer and host in order to improve the Web site. The information is used, for example, to evaluate what portions of the Web site are more popular than others, to determine where visitors to the site came from, and to determine how many times and how often particular pages of the site were accessed. We may use the data to prepare reports regarding Web site activity as part of the process of maintaining and improving the site.
WHAT STEPS DO WE TAKE TO PROTECT YOUR PRIVACY?
To the extent permitted by law, we will not sell, share, or otherwise disclose any of the information collected online without your express permission.
WHAT ARE THE PRIVACY POLICIES OF SITES TO WHICH THIS WEB SITE LINKS?
We provide links to third party Web sites that we do not control. Therefore, we urge you to review the privacy policies posted on these third party Web sites at the time you first visit such sites. We assume no obligation to review or ensure enforcement or compliance with the privacy policy of any Web site to which we links.
WHAT ABOUT CHILDREN'S PRIVACY?
We do not knowingly collect personally identifiable information from any children under age 13.
IS DATA STORAGE AND PROCESSING CONDUCTED IN THE UNITED STATES?
Regardless of where you are located, the site collects information and processes and stores that information in databases located in the United States.
CAN WE REVISE THIS PRIVACY POLICY?
Due to the rapidly evolving technologies on the Internet, we may occasionally update this privacy policy. All revisions will be posted here Web site. We therefore urge you to review its Privacy Policy frequently.
WHAT IF I HAVE QUESTIONS ABOUT THIS PRIVACY POLICY?
Our Firm welcomes questions and comments this website and about this policy. You are welcome to call us with your comments and questions at the number listed on this page.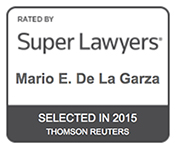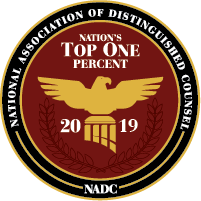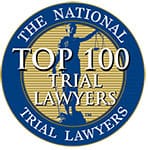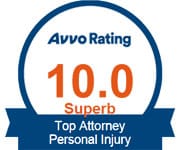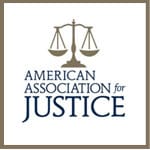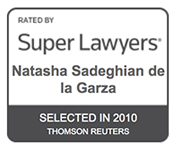 From our clients
I would definitely use Mario again
Mario was very professional at all times. The one thing that made me at ease with him was that when I would text him, I would get a response every time within 10 minutes.or less. There was always an answer from him every time I had a question. I would definitely use Mario again if needed and would highly recommend him to someone else needing an attorney.
- Robert
From our clients
Its like a breath of fresh air having someone like Mario fight for you
I have been a client of Mr. De la Garza two times now where he shows professionalism and honesty and a definite care for the people he represents I got in a car accident in February and it caused such a hardship coming close to an end its like a breath of fresh air having someone like Mario not only represent you but fight for you, I hope not to have any more accidents but if I did I will look forward to working with him again!
- Ashley
From our clients
Hands down the best law firm in Houston
Mr. Mario de la Garza and his team are one of a kind and hands down the best law firm in Houston. They really do care about you and take your case seriously. He takes your calls and actually takes the time to talk to you and explain how everything is going to work and he leaves no questions unanswered. Thank you Mr. Mario for everything you did for me.
- Christina
From our clients
We highly recommend this firm
On behalf of my family, we are extremely grateful to The de la Garza Law Group for all their legal assistance. One important factor for us was that this involved dealing with family where we all lived outside of Texas, which required consideration for numerous phone calls to different time zones to discuss the case.
- Mariann