Houston Lyft Accident Law Firm
Lyft and other rideshare companies have exploded in popularity over recent years. Lyft has about a 29 percent market share of the United States rideshare industry. It is estimated that Lyft drivers provide over 620 million rides per year across the United States. While Lyft proves a convenient service to many commuters and casual riders, there are also some serious risks associated with rideshare companies. At The de la Garza Law Group, we represent those who have been injured or assaulted during a Lyft ride. Our team of experienced Houston personal injury attorneys works diligently to obtain maximum compensation for the injuries our clients have endured while riding with or driving for Lyft.
Houston Lyft Accidents Are Not Unusual
Lyft operates in over 300 cities across the United States, including in Houston, Austin, San Antonio, Dallas and throughout Texas. What makes Lyft convenient for many of its users is also what can make the service so dangerous. That is, a complete stranger shows up to take a rider to their destination. While some riders may assume that there are strict qualifications that must be met before a person is eligible to become a Lyft driver, that is not the case. In fact, drivers with as little as one year of experience are eligible to drive for the rideshare company.
Thousands of people have been injured in Houston rideshare accidents. According to a recent research report conducted by the University of Chicago and Rice University, the presence of rideshare companies increases the number of fatal accidents. Researchers looked at the rate of fatal accidents in a given city before and after rideshare companies opened up shop, comparing the results. Researchers discovered that rideshare companies not only increased the traffic in a city, but that they were also responsible for a two to three percent increase in the total number of fatal traffic accidents in cities where they operate.
Can Injured Riders Hold Lyft Responsible?
One of the most common questions we get from those who have been injured after a Houston Lyft accident is whether Lyft can be held accountable after a serious Houston rideshare accident. The answer is yes.
Most Lyft accidents fall within the company's insurance coverage. Under state law, Lyft and other rideshare companies must maintain a certain amount of insurance coverage. Specifically, the required limits are $50,000 per person/$100,000 per accident in bodily injury coverage and $25,000 per accident in property damage coverage. In addition, rideshare companies must have increased insurance limits to cover accidents once a driver picks up a passenger. The required insurance in these instances is $1 million.
Taking the above into consideration, the insurance companies that cover these rideshare companies break down the rideshare experience into three different phases. The availability and amount of insurance coverage depend on when an accident occurs.
Phase One: When a Lyft driver's app is off, or they are not accepting rides;
Phase Two: The Lyft app is open, the driver is accepting rides, but has not yet been paired with a passenger; and,
Phase Three: When the Lyft driver is paired with a passenger and through the duration of the ride.
Of course, insurance companies do not necessarily approve all claims, and some accident victims must file a case in a court of law to compel an insurance company to pay out on a claim. Other times, an accident victim's injuries are so severe that the available insurance coverage is inadequate. At The de la Garza Law Group, we have extensive experience handling all types of car accident claims, including Lyft accidents. We are accustomed to dealing with difficult insurance companies, and know how to present a claim persuasively in hopes of obtaining a fair settlement offer. And as experienced trial attorneys, when insurance companies are unwilling to engage in fair negotiations, we will not hesitate to take a case to trial.
Sexual Assault Occurring in Lyft Vehicles
Last year, fellow rideshare company, Uber, released a report explaining that there were nearly 3,000 reports of sexual abuse in Uber vehicles in both 2017 and 2018. The numbers for 2019 have not yet been released. While Lyft has not released this information, Lyft drivers and passengers have likely experienced sexual assaults at a similar rate. Of course, Lyft has a smaller market share than Uber, but there are still potentially hundreds of people who have been sexually assaulted in Lyft vehicles.
Those who have been sexually assaulted in a Lyft vehicle may also be entitled to monetary compensation for the injuries – both physical and psychological – that they have sustained. Of course, the legal theories in Lyft sexual assault cases are very different than in auto accident cases. Thus, anyone who has endured any acts of sexual violence while riding in or driving a Lyft vehicle should reach out to a dedicated Houston personal injury lawyer for immediate assistance.
Contact The de la Garza Law Group to Speak With an Experienced Houston Lyft Accident Lawyer
Houston Lyft accidents happen every day, forever changing the lives of those who are impacted. At The de la Garza Law Group, we represent clients injured in Houston rideshare accidents. Our team of attorneys provides clients with a unique form of client-centered representation that puts their needs first. At The de la Garza Law Group, every case is personal. While we have over 30 years of combined experience handling Houston personal injury cases, we cannot know what is important to you until we take the time to get to know you and how the accident has impacted your life.
Our team of committed Houston personal injury lawyers is dedicated to helping clients obtain compensation for their injuries. We aggressively pursue compensation for your injuries in both settlement negotiations and at trial. If you been injured in a Lyft car accident or assaulted during a Lyft ride, contact The de la Garza Law Group today. We offer all clients a free, no-obligation consultation in which we will provide an honest and thorough assessment of your case. To learn more, call 713-784-1010, or call toll-free at 844-784-1010. We proudly represent clients throughout Harris County, Fort Bend County and Montgomery County, including in the Woodlands, Pearland and Sugar Land.
A Guide to Lyft Operations – How Does Lyft Work in Houston Infographic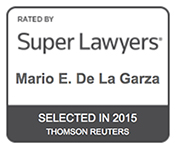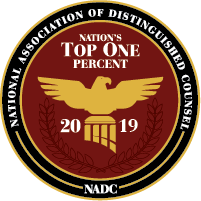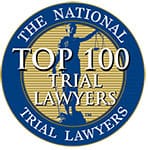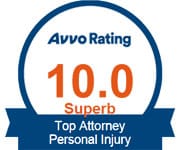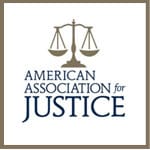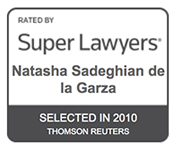 From our clients
I would definitely use Mario again
Mario was very professional at all times. The one thing that made me at ease with him was that when I would text him, I would get a response every time within 10 minutes.or less. There was always an answer from him every time I had a question. I would definitely use Mario again if needed and would highly recommend him to someone else needing an attorney.
- Robert
From our clients
Its like a breath of fresh air having someone like Mario fight for you
I have been a client of Mr. De la Garza two times now where he shows professionalism and honesty and a definite care for the people he represents I got in a car accident in February and it caused such a hardship coming close to an end its like a breath of fresh air having someone like Mario not only represent you but fight for you, I hope not to have any more accidents but if I did I will look forward to working with him again!
- Ashley
From our clients
Hands down the best law firm in Houston
Mr. Mario de la Garza and his team are one of a kind and hands down the best law firm in Houston. They really do care about you and take your case seriously. He takes your calls and actually takes the time to talk to you and explain how everything is going to work and he leaves no questions unanswered. Thank you Mr. Mario for everything you did for me.
- Christina
From our clients
We highly recommend this firm
On behalf of my family, we are extremely grateful to The de la Garza Law Group for all their legal assistance. One important factor for us was that this involved dealing with family where we all lived outside of Texas, which required consideration for numerous phone calls to different time zones to discuss the case.
- Mariann