Houston Car Accident Attorneys
Fighting For Compensation After A Severe Motor Vehicle Accident
A motor vehicle accident can happen when you least expect it, introducing significant challenges. You may have mounting medical bills, significant auto body repair expenses or substantial lost wages.
The personal injury lawyers at The de la Garza Law Group have more than 30 years of combined experience in representing accident victims. We fight to recover damages for the injuries sustained by you or your loved one after another driver's negligence. We use our considerable legal knowledge, thorough accident investigation and personal service to help make you whole again.
Knowledgeable In A Wide Array Of Accidents
Our firm manages a wide range of injury claims in Houston and surrounding areas. We fight for the maximum amount of compensation for victims of:
Bicycle and pedestrian accidents
Accidents caused by drunk or distracted drivers
Accidents caused by uninsured and underinsured drivers
Hit-and-run accidents
Accidents involving buses or other public transportation vehicles
After investigating the cause of the accident and determining the extent of your injuries, we will seek damages to offer financial relief throughout a turbulent time.
What To Do Following A Motor Vehicle Accident
While accidents happen on Texas roadways every day, many assume it will never happen to them. After an accident, it is important to remember several steps to take. If you or a passenger was harmed in any way, seeking immediate medical attention is critical.
When possible, call the police and exchange contact information with the other driver. While it may seem reflexive, refrain from admitting fault. Take pictures of the accident scene, collect contact information of witnesses and cooperate with police officers. Then, report the accident to your insurer.
A crash resulting in serious, potentially catastrophic injuries may entitle you to financial compensation. Our attorneys can protect your rights and fight to get what you deserve.
Every Case Is Personal To Us
We treat every case with the personal, dedicated attention it deserves. We work strictly on a contingency fee basis. You will not pay us unless we recover damages for you.
We accommodate those unable to travel due to their injuries. Call us at 713-784-1010 or email us.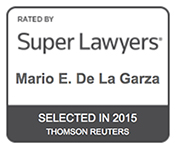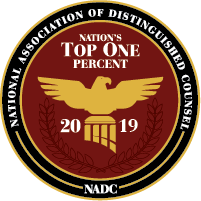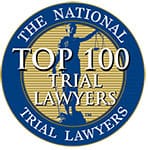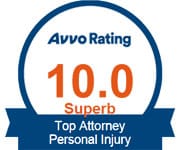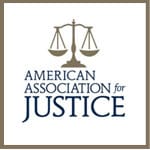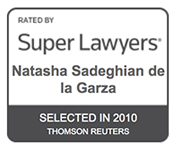 From our clients
I would definitely use Mario again
Mario was very professional at all times. The one thing that made me at ease with him was that when I would text him, I would get a response every time within 10 minutes.or less. There was always an answer from him every time I had a question. I would definitely use Mario again if needed and would highly recommend him to someone else needing an attorney.
- Robert
From our clients
Its like a breath of fresh air having someone like Mario fight for you
I have been a client of Mr. De la Garza two times now where he shows professionalism and honesty and a definite care for the people he represents I got in a car accident in February and it caused such a hardship coming close to an end its like a breath of fresh air having someone like Mario not only represent you but fight for you, I hope not to have any more accidents but if I did I will look forward to working with him again!
- Ashley
From our clients
Hands down the best law firm in Houston
Mr. Mario de la Garza and his team are one of a kind and hands down the best law firm in Houston. They really do care about you and take your case seriously. He takes your calls and actually takes the time to talk to you and explain how everything is going to work and he leaves no questions unanswered. Thank you Mr. Mario for everything you did for me.
- Christina
From our clients
We highly recommend this firm
On behalf of my family, we are extremely grateful to The de la Garza Law Group for all their legal assistance. One important factor for us was that this involved dealing with family where we all lived outside of Texas, which required consideration for numerous phone calls to different time zones to discuss the case.
- Mariann