Houston Construction Accident Attorneys Help Injured Workers Obtain Compensation for Their Injuries
Construction work is one of the most dangerous occupations. Each year tens of thousands of workers are killed in construction accidents, and tens of thousands more are seriously injured. According to the Occupational Health and Safety Administration (OSHA), approximately 20 percent of all fatal workplace accidents occur in the construction industry. Among construction accidents, crane accidents are one of the deadliest kinds. Texas leads the nation in fatal crane accidents, with more than four times the number of crane-related deaths than any other state.
At The de la Garza Law Group, we proudly represent construction workers and their families after serious construction accidents. As experienced Texas personal injury and wrongful death attorneys, we are familiar with construction industry standards and the applicable law. With our help, an injured construction worker can begin the process of moving past the accident and focus on healing and spending time with their loved ones.
Causes of Houston Crane Accidents
According to the Bureau of Labor Statistics (BLS), there were nearly 300 crane-related deaths during the seven years between 2011 and 2017. In addition, thousands of other workers were injured in crane accidents. Because crane accidents are so deadly and relatively common, the BLS keeps detailed statistics of all crane-related accidents.
There are several causes of crane accidents. According to the most recent BLS data, more than half of all crane-related injuries occur when an object or equipment strikes a worker. In addition, about 60 percent of all fatal crane accidents result from a worker being crushed by a falling object.
Interestingly, crane operators represented just under 25 percent of all crane-related deaths. The remaining 75 percent were other construction workers or those unfortunate enough to be near the crane at the time of the accident. More than 50 percent of crane accidents occur at either a construction site or in a factory.
Who Is Liable in a Texas Crane Accident?
After a crane accident, workers may wonder where to turn for financial assistance with their medical bills and other damages they suffered due to the accident. However, determining liability in a Texas crane accident is not always a straightforward task.
Injured workers can typically pursue one of two types of claims after a Houston construction accident: a workers' compensation claim or a personal injury claim. Generally, if the employer has workers' compensation insurance, then a workers' compensation claim is typically the worker's sole remedy against their employer, unless the worker dies as a result of the employer's gross negligence. In situations where a non-employer was responsible for the accident, the injured worker can pursue a Texas personal injury claim against the at-fault party.
Anyone injured in a Texas construction or crane accident should consult with an experienced Houston workplace injury lawyer before deciding how to proceed. Injured workers and their families should not hesitate to reach out to an attorney, as there are strict timing requirements dictating when and how these claims must be brought.
Speak With a Dedicated Houston Construction Injury Lawyer Today
If you or a loved one has recently been injured in a Houston construction or crane accident, contact the experienced injury lawyers at The de la Garza Law Group. At The de la Garza Law Group, our knowledgeable team of Texas personal injury lawyers are committed to helping construction workers and their families obtain justice. We understand the impact that a work-related injury can have on a family and do our best to fight for just compensation for the worker. For us, every case is personal. We tailor our approach to the facts and circumstances of each case and devote particular attention to the nature of our clients' injuries and their needs. To learn more, call 713-784-1010, or call toll-free at 844-784-1010.
We proudly represent clients throughout Texas, including all major metropolitan areas. We represent many clients throughout the greater Houston area, including Harris County, Fort Bend County, Galveston County, Brazoria County, Jefferson County, Chambers County, Waller County, and Montgomery County, including The Woodlands, Pearland, Pasadena, Baytown, Clear Lake, Galveston, Conroe and Sugar Land.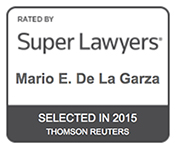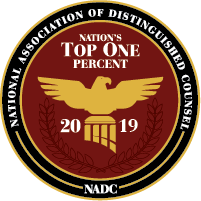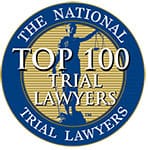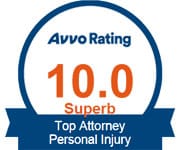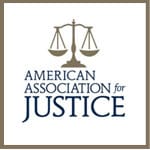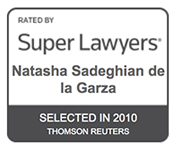 From our clients
I would definitely use Mario again
Mario was very professional at all times. The one thing that made me at ease with him was that when I would text him, I would get a response every time within 10 minutes.or less. There was always an answer from him every time I had a question. I would definitely use Mario again if needed and would highly recommend him to someone else needing an attorney.
- Robert
From our clients
Its like a breath of fresh air having someone like Mario fight for you
I have been a client of Mr. De la Garza two times now where he shows professionalism and honesty and a definite care for the people he represents I got in a car accident in February and it caused such a hardship coming close to an end its like a breath of fresh air having someone like Mario not only represent you but fight for you, I hope not to have any more accidents but if I did I will look forward to working with him again!
- Ashley
From our clients
Hands down the best law firm in Houston
Mr. Mario de la Garza and his team are one of a kind and hands down the best law firm in Houston. They really do care about you and take your case seriously. He takes your calls and actually takes the time to talk to you and explain how everything is going to work and he leaves no questions unanswered. Thank you Mr. Mario for everything you did for me.
- Christina
From our clients
We highly recommend this firm
On behalf of my family, we are extremely grateful to The de la Garza Law Group for all their legal assistance. One important factor for us was that this involved dealing with family where we all lived outside of Texas, which required consideration for numerous phone calls to different time zones to discuss the case.
- Mariann