Houston Workplace Injury Attorneys
Protecting Your Rights After An Injury On The Job
Thousands of workers in Texas are hurt on the job every year. Workplace injuries can be devastating, and often have serious and extensive consequences for not only the injured person but their entire family. Pain, disability, loss of income, medical bills —it all adds up quickly.
If you or a loved one have been injured on the job, you could be entitled to compensation. It is important to act quickly after an injury at work. These cases are subject to statute of limitation laws that give a specific amount of time in which you may file a claim.
Texas Workplace Injuries by the Numbers
Texas recorded 177,977 nonfatal workplace injuries and illnesses in 2018. Thirty percent of those, or 51,250 were serious and required days off from work —an average of nine days. The nationwide figure for nonfatal workplace injuries and illnesses was 2,834,500 in 2018. That works out to someone being injured at work every seven seconds.
The statistics are shocking. Especially when most workplace accidents are fully preventable and caused by negligence.
Common Workplace Injuries
The de la Garza Law Group handles workplace injury claims of all kinds. Some of the most common types of injuries include:
Broken bones
Neck and back injuries
Sprains
Strains
Lacerations
Pain
Traumatic brain injuries
Respiratory issues
Amputations
Paralysis
Hearing loss
Burns
Electrocutions Workers in some industries are more prone to injury than others. These industries include:
Service, such as emergency workers like police and fire fighters
Transportation and shipping, such as truck drivers
Manufacturing
Agriculture
Installation, maintenance and repair
Oil and gas
There are so many scenarios in which workers can be injured. Vehicle and heavy machinery accidents while working occur frequently, whether an accident with a company car, truck, tractor trailer, forklift or a collision between pedestrian and another vehicle. Machinery can malfunction or be operated incorrectly, resulting in harm. Dangerous chemicals and other substances can burn or otherwise hurt those who come in contact with them.
When Can You Sue for Your Injuries?
Every injury is different. The details of your injury, who was at fault and how their negligence contributed, will determine how best to pursue legal action and compensation.
In Texas, worker's compensation insurance provides many workers with pay and benefits after an injury, giving them time to focus on healing and recovery. This is in exchange for protection against lawsuits for the employer. Worker's compensation can provide a few types of benefits including:
Income benefits that provide a percentage of wages while the injured employee is unable to work;
Medical benefits that cover the medical bills associated with the injury;
Death benefits that replace a percentage of the income that will be lost for family members of a worker who is killed on the job; and,
Burial benefits that pay a portion of funeral costs for a worker killed on the job.
Even when worker's compensation is involved it can be helpful to consult and hire an attorney who can insure that the case goes as it should and that deadlines are met. This will make life easier after your injury and lessen unnecessary stress during a very trying time. Plus, it is still possible to sue an employer that was grossly negligent or a third party if they and their actions led to your injury.
In order to prove the gross negligence of an employer it must be shown that the actions of the employer created the risk that caused the employee's injury, that the employer was aware of the risks that the employee was exposed to, and that despite these risks, the employer still acted without consideration of the rights and safety of the employee.
Holding a negligent employer accountable can be hard, but The de la Garza Law Group is prepared to conduct a full investigation and collect the evidence needed to prove your case.
Houston Workplace Accident Frequently Asked Questions
The de la Garza Law Group Can Help
It can be vital to hire a work injury attorney with the capability to back up their promises. The attorneys at The de la Garza have over 30 years of combined experience in helping injured workers and accident victims in and around the Houston area. No matter what the circumstances surrounding your accident were, or who was involved, we have the knowledge and skills to determine your best options for recovering the compensation you deserve.
Contact The de la Garza Law Group today if you or a loved one has been injured at work. We offer free initial consultations at our offices in Houston and can accommodate those who are unable to travel. We work on a contingency fee basis so you will not pay unless we recover damages for you. Call us at 713.784.1010 to schedule an appointment.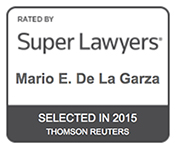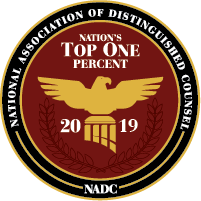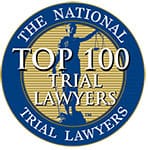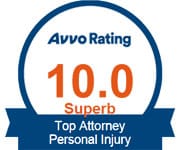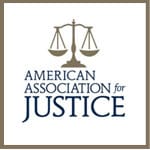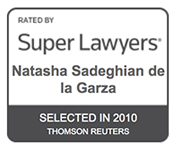 From our clients
I would definitely use Mario again
Mario was very professional at all times. The one thing that made me at ease with him was that when I would text him, I would get a response every time within 10 minutes.or less. There was always an answer from him every time I had a question. I would definitely use Mario again if needed and would highly recommend him to someone else needing an attorney.
- Robert
From our clients
Its like a breath of fresh air having someone like Mario fight for you
I have been a client of Mr. De la Garza two times now where he shows professionalism and honesty and a definite care for the people he represents I got in a car accident in February and it caused such a hardship coming close to an end its like a breath of fresh air having someone like Mario not only represent you but fight for you, I hope not to have any more accidents but if I did I will look forward to working with him again!
- Ashley
From our clients
Hands down the best law firm in Houston
Mr. Mario de la Garza and his team are one of a kind and hands down the best law firm in Houston. They really do care about you and take your case seriously. He takes your calls and actually takes the time to talk to you and explain how everything is going to work and he leaves no questions unanswered. Thank you Mr. Mario for everything you did for me.
- Christina
From our clients
We highly recommend this firm
On behalf of my family, we are extremely grateful to The de la Garza Law Group for all their legal assistance. One important factor for us was that this involved dealing with family where we all lived outside of Texas, which required consideration for numerous phone calls to different time zones to discuss the case.
- Mariann