Houston Fatal Truck Accident Lawyer
Texas sees more fatal truck accidents than any other state. Out of all the deadly vehicle crashes in the United States in 2017, 11 percent of those collisions involved large trucks. Because large trucks can weigh up to 80,000 pounds when fully loaded, collisions between them and other vehicles are deadly. 
The National Highway Transportation Safety Administration (NHTSA) reports that 4,761 people died in collisions in 2017 involving large trucks. Of the total killed, only 18 percent were occupants in large trucks. Most of the deaths in such crashes were occupants of other vehicles. Even though on a national scale highway traffic deaths have slowly declined over the years, Texas leads all states in the number of fatalities involving trucks. 
Common Causes of Fatal Truck Accidents Include:
Distracted driving
Speeding
Fatigue
Improper or no maintenance
Ignoring traffic rules/regulations
Lack of proper training to drive a truck
Lack of appropriate safety programs
Improperly loaded cargo
In many cases, it is not always the trucker that is at-fault when there is an accident. Common causes of truck accidents caused by passenger vehicles include:
Pulling into traffic in front of a truck without accelerating
Driving between large trucks
Driving behind/beside the truck in a blind spot
Changing lanes without warning in front of a truck
Incorrectly calculating an approaching truck's speed and turning
Improper merging into traffic
Failure to adjust speed when a truck begins to change lanes or merge
Unsafe passing
Maneuvering to the right of a truck making a right turn
Filing a Fatal Truck Accident Lawsuit
A fatal truck accident gives rise to two kinds of personal injury claims: wrongful death actions, which may be brought by the spouse, children and parents of the deceased victim, and a survival action, which the estate of the deceased victim may bring. 
A wrongful death action is a type of Texas personal injury cause of action or claim that family members can bring to obtain compensation for losing their loved one. Under Texas law, a spouse, child, and parent can bring a wrongful death claim. 
To establish liability in a Texas wrongful death claim, the claimant must show that their loved one died as a result of the defendant's "wrongful act, neglect, carelessness, unskillfulness, or default."
It is important to consult an attorney with experience in fatal truck accident cases before accepting any offer or signing any documents from an insurance company. The family is often entitled to more than insurance companies will initially offer.
Damages Available in a Texas Wrongful Death Action After a Fatal Truck Accident
Nothing can bring back a family member who was killed in a senseless truck accident. However, the surviving spouse, children and parents may seek damages through wrongful death claims. Monetary damages consist of actual damages, and in some cases, exemplary (punitive) damages.
Actual damages include:
pecuniary losses
mental anguish
loss of companionship and society
loss of inheritance
In turn, pecuniary losses include the loss of the decedent's earning capacity, advice, counsel, services, care, maintenance and support; they may also include expenses for the family member's psychological treatment that resulted.
Loss of inheritance is defined as the present value that the victim would, in reasonable probability, have added to the estate and left at natural death to the statutory beneficiaries, but for the wrongful conduct that resulted in the death.
In some cases, a judge or jury can award exemplary (punitive) damages. Unlike actual damages, punitive damages are not designed to compensate the plaintiff for their injuries. Instead, punitive damages focus on punishing the defendant for their especially egregious behavior. Punitive damages are rare and are awarded when the plaintiff can prove that the death was caused by the wrongdoer's willful act or omission or gross negligence.
What Is a Survival Action in a Truck Accident Wrongful Death Case?
When a driver causes a fatal truck accident through their own negligence, the victim's estate can recover damages that the deceased victim themself suffered as a result of the wrongdoing. The "survival" action is brought on behalf of the deceased for the deceased's damages, including their physical pain and mental anguish that preceded the death, medical bills, and funeral expenses. It is called a "survival" action because the claim "survives" the death of the deceased, allowing the deceased's estate to bring the claim.
Contact a Fatal Truck Accident Attorney at The de la Garza Law Group
At The de la Garza Law Group, we know that no two cases are the same. Every client is special. Every case is personal. We know that in order to help our clients obtain the justice they deserve, we must get to know our clients and how the accident has impacted their lives. For this reason, we spend significant time getting to know the details of each client's case and always maintain awareness of the client's goals for the representation.   
If a loved one was tragically killed in a truck accident, contact The de la Garza Law Group today. We offer a free, no-obligation case evaluation. To learn more, call 713-784-1010, or call toll-free at 844-784-1010.  
We proudly represent clients throughout Texas, including all major metropolitan areas. We represent many clients throughout the greater Houston area, including Harris County, Fort Bend County, Galveston County, Brazoria County, Jefferson County, Chambers County, Waller County, and Montgomery County, including The Woodlands, Pearland, Pasadena, Baytown, Clear Lake, Galveston, Conroe and Sugar Land.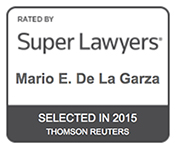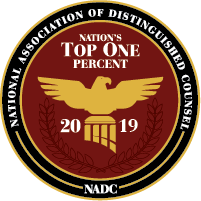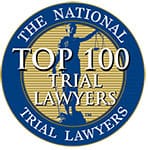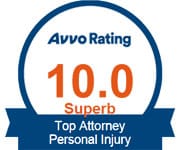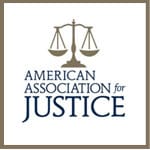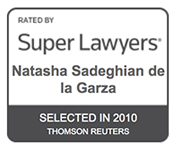 From our clients
I would definitely use Mario again
Mario was very professional at all times. The one thing that made me at ease with him was that when I would text him, I would get a response every time within 10 minutes.or less. There was always an answer from him every time I had a question. I would definitely use Mario again if needed and would highly recommend him to someone else needing an attorney.
- Robert
From our clients
Its like a breath of fresh air having someone like Mario fight for you
I have been a client of Mr. De la Garza two times now where he shows professionalism and honesty and a definite care for the people he represents I got in a car accident in February and it caused such a hardship coming close to an end its like a breath of fresh air having someone like Mario not only represent you but fight for you, I hope not to have any more accidents but if I did I will look forward to working with him again!
- Ashley
From our clients
Hands down the best law firm in Houston
Mr. Mario de la Garza and his team are one of a kind and hands down the best law firm in Houston. They really do care about you and take your case seriously. He takes your calls and actually takes the time to talk to you and explain how everything is going to work and he leaves no questions unanswered. Thank you Mr. Mario for everything you did for me.
- Christina
From our clients
We highly recommend this firm
On behalf of my family, we are extremely grateful to The de la Garza Law Group for all their legal assistance. One important factor for us was that this involved dealing with family where we all lived outside of Texas, which required consideration for numerous phone calls to different time zones to discuss the case.
- Mariann