Houston Wrongful Death Attorneys
Experienced Texas Wrongful Death Lawyers Help Families Recover After a Tragic Loss
Losing a loved one in any kind of accident is tragic. The grief and sadness that accompanies the loss of a loved one are only magnified if the accident was easily preventable. And in reality, the vast majority of fatal accidents could have been avoided had someone been more careful. At The de la Garza Law Group, we represent families in all types of Texas wrongful death claims. We recognize that nothing can bring back a loved one who was lost in a senseless accident; however, with our help, families can hold the responsible parties accountable.
Traffic-Related Accidents Are the Fourth Leading Cause of Death in Texas
Texas ranks third for the highest number of fatal accidents, behind only California and Florida. Accidents are the fourth leading cause of death in Texas, claiming nearly 11,000 lives per year. In fact, the rate of fatal accidents in Texas is approximately 30 percent higher than in the United States as a whole.
Non-Traffic-Related Wrongful Death
Texas leads the nation in crane-related death, totaling 50 between the years of 2011 and 2017. In 2018, there were a total of 488 Texas workplace deaths, and a Texas employee dies on the job every 16 hours. Common causes of work-related deaths include:
Electrocution
Asphyxia
Falls from roofs
Exposure to toxic chemicals
Heatstroke
Traffic accidents
Texas Wrongful Death Claims
Accidents are preventable, as is the resulting suffering that the family of a deceased accident victim must endure. Families who lose a loved one in a fatal accident must not only deal with their grief, but also with the financial impact that comes with losing a member of the family. This likely involves medical and funeral expenses, but also includes adjusting to life without the accident victim's salary. Families must also cope with the loss of company and support provided by their loved one.
When someone is killed in a Texas car accident, or any other fatal accident, the accident victims' surviving family members can bring a wrongful death claim against the at-fault parties. A spouse, parent or child can bring a Texas wrongful death claim. Specifically, section 71.001 of the Texas Civil Practice and Remedies Code allows for a family member to bring a wrongful death case based on another party's "wrongful act, neglect, carelessness, or unskillfulness."
To succeed in a Houston wrongful death claim, a family must be able to show that the named defendant 1.) owed a duty of care to their family member, 2.) violated that duty by some action or failure to act, and 3.) the defendant's violation of that duty resulted in their loved one's death. While proving each of these elements may sound straightforward in theory, in practice, that is rarely the case. Often wrongful death cases are defended by insurance companies, who have teams of highly skilled lawyers that come up with creative defenses in an attempt to evade liability. For this reason, the assistance of a knowledgeable Texas personal injury lawyer who can help develop a strong strategy for success and prepare for any likely defenses is highly recommended.
Types of Texas Wrongful Death Claims
A Houston wrongful death case can be filed after any fatal accident. Of course, some types of accidents are more likely to result in serious injury or death, and are thus more commonly the basis for a wrongful death claim. Below are the most common types of wrongful death claims in Texas:
Car Accidents: Car accidents are among the most common cause of accidental death in Texas. Each year, over 3,600 people are killed in Texas traffic accidents. The causes of fatal car accidents vary; however, the most frequent causes of fatal Texas car accidents involve:
Speeding
Drunk driving
Distracted driving
Drowsy driving
Defective or slick tires
Running a stop sign or red light
Failure to maintain a single lane
Failure to yield
Improper passing
While these are a few of the more common causes of Texas car accidents, a wrongful death claim can be brought after any type of car accident.
Truck Accidents: Due to the compensation structure used by the trucking industry, truck drivers are encouraged to cover as many miles as they can per day. As a result, truck accidents are often the result of distracted or intoxicated driving, as many truckers use illegal substances to stay awake. However, these substances end up compromising the driver's decision-making as well as their ability to operate the truck.
Semi-trucks and other large commercial vehicles are the most dangerous vehicles on the road. Texas tractor-trailer accidents are much more likely to result in serious injury or death than accidents involving only smaller vehicles. Texas truck accident cases can be extraordinarily complex because there are often multiple liable parties, including the truck driver, the trucking company as well as the owner of the truck or trailer.
Motorcycle Accidents: Motorcyclists face unique dangers on the road. For starters, other motorists often overlook motorcyclists, failing to yield the right of way. In other situations, motorists have a difficult time gauging the speed at which an approaching motorcycle is moving. It is for this reason that left turn motorcycle accidents are so common.
Motorcycle accidents are also very likely to result in serious injury or death. Motorcycles offer riders no protection from the surrounding environment. And while helmets help reduce the seriousness of injuries sustained in an accident, they do not guarantee against the possibility of injury. Finally, motorcyclists face an unfair social stigma that they are aggressive drivers. In reality, well under half of all fatal motorcycle accidents involving another vehicle are the fault of the motorcyclist. A dedicated Texas motorcycle accident attorney will be prepared to address this unfair perception effectively.
Workplace Accidents: Workplace accidents include both accidents that occur while on the job as well as occupational illnesses. An occupational illness is a disease or condition that an employee develops as a result of employment. In 2018 alone, there were over 415 workplace deaths in Texas.
The majority of fatal Texas on-the-job accidents occur in the following jobs:
Natural resources, construction and maintenance occupations
Production, transportation, and material moving occupations
Fatal workplace accidents can happen for a variety of reasons. For example, traffic accidents, falls, fires, electrocutions and exposure to toxic chemicals are all significant causes of Texas workplace deaths.
Slip-and-Fall Accidents: Each year, there are over 36,000 deaths caused by accidental falls. Many of these deaths are preventable, had the owner or occupier of the property taken the necessary precautions to prevent against falls. Landowners have an ongoing obligation to ensure that their property is safe for invited guests. When a landowner fails to live up to this duty, and someone is killed as a result, the landowner can be held liable through a Texas premises liability lawsuit.
Electrical Accidents: According to government statistics, electrocution accidents are the third leading cause of injury in the construction industry, which is among the most dangerous occupations. Not surprisingly, each year, there are over 100 electrocution deaths. Often, these deaths are the result of inadequate inspections and otherwise hazardous worksites. It is common for families of workers who suffered fatal injuries in a Texas electrical accident to pursue a claim for compensation against several potentially responsible parties.
Explosions and Fires: Texas is the nation's oil and gas capital. Along with this title comes an increased risk of injury or death due to fires and explosions. Many Texas fire deaths occur in the context of the oil and gas industry. However, fires and explosions can claim the lives of workers in other sectors, as well as those living in rental homes and apartment buildings. Some fires and explosions result in immediate death; however, it is not uncommon for an accident victim to survive the initial incident and then pass away later due to complications from these complex injuries.
These are just a few of the more common accidents that can result in a Texas wrongful death claim. However, families can pursue a claim against a negligent party after any fatal accident. It is important to remember that under Texas law, a family member has just two years to bring a wrongful death case.
Damages in a Texas Wrongful Death Case
Families who have lost a loved one in a preventable Texas accident can pursue a wrongful death claim against the at-fault party or parties. The available damages in a wrongful death case can include compensation for the following:
The lost earning capacity of the deceased;
The loss of society, comfort and love of the deceased;
The emotional pain and suffering experienced by the surviving loved ones;
The loss of an inheritance (what the decedent would have reasonably been expected to earn and gift had they lived); and
The lost value of household contributions of the deceased.
The amount of damages that are recoverable in a wrongful death claim can vary, depending on several circumstances. For example, the following can all impact the total amount of damages that a family is able to recover in wrongful death case:
The age of the deceased family member;
The extent of the family member's fault in bringing about their own death;
The earning potential and profession of the deceased family member; and
The egregiousness of the conduct that caused the family member's death.
The final factor, the egregiousness of the defendant's conduct, is relevant to determine whether exemplary damages are available. There are two types of damages in a Texas wrongful death case: compensatory and exemplary damages.
Compensatory damages are designed to place the family of the accident victim in as close a position as possible to where they were before the accident. While nothing can bring back a loved one after a fatal accident, compensatory damages compensate a family for their loss as best as possible.
Exemplary damages, on the other hand, are those that are designed to punish a defendant for their conduct. Also referred to as punitive damages, exemplary damages are available when a defendant acts willfully or with gross negligence. One unique aspect of Texas wrongful death law is that parents are not eligible for exemplary damages; only spouses and children can obtain exemplary damages.
Importantly, the at-fault parties in a Houston wrongful death case are not necessarily limited to the obvious parties. For example, a fatal truck accident may result in a claim against both the driver of the truck, as well as the driver's employer. Determining all of the potentially responsible parties is an integral part of the recovery process, because it can significantly increase a family's ability to collect on any damages award that is obtained.
Contact de la Garza Law Group to Speak With an Experienced Houston Wrongful Death Lawyer
Ina split second, an accident can change a family forever. At The de la Garza Law Group, we pride ourselves in providing clients with a unique form of client-centered representation that puts their needs first. Every case is personal, and while we have over 30 years of experience handling Texas personal injury cases, we cannot know what is important to our client until we take the time to get to know them and how the accident has impacted their life. Our team of dedicated Houston wrongful death lawyers is committed to helping clients obtain compensation for the loss of their loved ones. We understand that losing a loved one in a tragic accident greatly impacts your emotional and financial wellbeing, and we aggressively pursue compensation for your loss.
If you have lost a loved one in a Texas truck wreck, fire, explosion, slip-and-fall, or any other type of accident, contact The de la Garza Law Group today. We offer all clients a free, no-obligation consultation in which we will provide an honest and thorough assessment of your case. To learn more, call 713-784-1010, or call toll-free at 844-784-1010. We proudly represent clients throughout Harris County, Fort Bend County and Montgomery County, including in the Woodlands, Pearland and Sugar Land.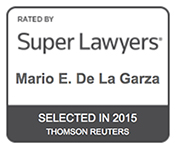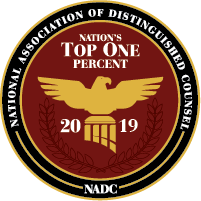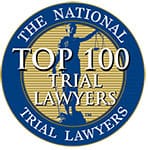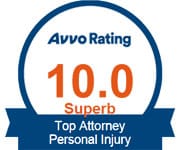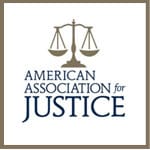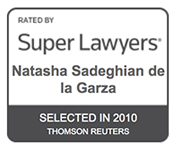 From our clients
I would definitely use Mario again
Mario was very professional at all times. The one thing that made me at ease with him was that when I would text him, I would get a response every time within 10 minutes.or less. There was always an answer from him every time I had a question. I would definitely use Mario again if needed and would highly recommend him to someone else needing an attorney.
- Robert
From our clients
Its like a breath of fresh air having someone like Mario fight for you
I have been a client of Mr. De la Garza two times now where he shows professionalism and honesty and a definite care for the people he represents I got in a car accident in February and it caused such a hardship coming close to an end its like a breath of fresh air having someone like Mario not only represent you but fight for you, I hope not to have any more accidents but if I did I will look forward to working with him again!
- Ashley
From our clients
Hands down the best law firm in Houston
Mr. Mario de la Garza and his team are one of a kind and hands down the best law firm in Houston. They really do care about you and take your case seriously. He takes your calls and actually takes the time to talk to you and explain how everything is going to work and he leaves no questions unanswered. Thank you Mr. Mario for everything you did for me.
- Christina
From our clients
We highly recommend this firm
On behalf of my family, we are extremely grateful to The de la Garza Law Group for all their legal assistance. One important factor for us was that this involved dealing with family where we all lived outside of Texas, which required consideration for numerous phone calls to different time zones to discuss the case.
- Mariann