Houston Motorcycle Accident Lawyers
For many people, nothing compares to the feeling of riding on a motorcycle. However, motorcycles are involved in an alarming number of accidents every year, many of them very serious and even deadly. Many of the things that make motorcycles so fun to ride, are the same things that make motorcycle accidents so dangerous.
If you or a loved one have been injured or killed in a motorcycle accident, you could be entitled to compensation. The attorneys of The de la Garza Law Group have thirty years of combined experience fighting for the rights of motorcyclists and helping them recover after an accident causes harm.
A Texas-Sized Problem
Texas leads the nation in the number of fatal motorcycle accidents on its roadways. Several factors contribute to this sad statistic. For one thing, Texas is a large state with a big population. This means more bikes on the road and more land on which to ride them. For another, the weather in Texas is nice enough to allow for year-round riding.
In 2018, Texas recorded 418 fatalities from motorcycle accidents (operators and passengers, but not occupants of other vehicles involved.) Many more motorcyclists sustained injuries, often serious.
Motorcycle accidents are one of the most dangerous types of vehicle crashes there are. This is because of the very thing that many riders love most about riding a bike: the open design offers no protection from an impact and helmets and other protective gear is not always mandated by law. In addition, riders are more likely to be thrown from the motorcycle in an accident, increasing the chances of catastrophic injury and death.
Wearing a helmet while riding reduces death in an accident by 40 percent and can prevent head injuries in up to 70 percent of cases. Information shows that half of those killed in a motorcycle accident were not wearing a helmet. In Texas, helmets are not required by the law if the rider is over the age of 21.
What Causes Motorcycle Accidents
A big contributing factor to bike wrecks is their small size, which makes them difficult for other motorists to see, especially those who are not aware of bikes on the road or otherwise distracted. This is such a common reason for an accident that Texas created its own road-sharing motorcycle awareness campaign.
Other common causes include cars making left hand turns, alcohol use, speeding, and dangerous road conditions.
Common Injuries
According to the U.S. Centers for Disease Control and Prevention, the injuries that are more likely to be sustained in a motorcycle accident include:
Head Injuries Head injuries and traumatic brain injuries (TBIs) are the most common injuries and can be fatal. The effects of concussions, contusions, skull fractures and other forms of TBI can be debilitating.
Broken Bones The impact of an accident easily causes fractures that require surgery and long recovery times. Legs, ankles and feet can be crushed when a bike falls over and pins them underneath.
Back Injuries Neck and spine injuries, such as a severed or damaged spinal cord, can cause paralysis and lifelong pain and disability.
Burns Bikers suffer friction burns on the skin, also known as road rash, when they slide across the road in an accident. In addition to the severe pain road rash causes, these burns can easily become infected and cause major scarring.
Internal Injuries The openness of a motorcycle and the likelihood of being thrown off in an accident contribute to internal injuries and bleeding. Blunt force trauma and penetration injuries commonly cause damage to internal organs.
Learn more with our motorcycle accident infographic.
What to Do After a Motorcycle Accident Occurs
After a motorcycle accident, the health and safety of you and anyone else involved should be the main focus. Get medical attention immediately, even if you assume your injuries are only minor. The true extent of injuries can take days to become apparent and waiting can make them worse.
If able, gather some evidence and information at the scene. Get the names and contact information of anyone else involved and any witnesses. Photograph the scene and the damage. Take note of conditions or events that led to the accident. Police officers will usually do this as well if injury prevents you.
It may be beneficial to contact a trustworthy motorcycle accident attorney after your accident, especially before speaking with an insurance company.
Compensation
Injured motorcyclists are potentially entitled to receive compensation for medical costs, lost wages, permanent disability or disfigurement, pain and suffering, property damage and more.
Texas is a modified comparative fault state, which means that a person must be less than 50 percent at fault in an accident in order to recover any damages. Damages are then reduced by the claimant's percentage of responsibility. For example, if someone is awarded $100,000 and it is determined that they were 30 percent at fault they will ultimately receive $70,000.
Helmet use again comes into play in comparative negligence. If a rider who did not wear a helmet was injured in a way that could have been prevented or lessened by wearing one, the rider will be found partly at fault.
Houston Motorcycle Accident Frequently Asked Questions
How much is my motorcycle collision case worth?
Every motorcycle accident is different. The money you can legally recover for injuries you suffered as a result of a motorcycle accident depends on several factors. Actual damages, also called "compensatory damages," are awarded to repair a wrong or compensate for an injury. Damages are classified as either economic damages or non-economic damages. The most reliable factor for estimating a motorcycle accident victim's probable recovery will be the economic damages, which are damages that can be easily quantified, such as medical expenses and loss of earning capacity. Non-economic damages are damages awarded to compensate for physical pain and suffering, physical impairment, mental anguish and disfigurement. In severe cases, these can be important factors in estimating the probable recovery.
Another factor to consider in estimating a motorcycle accident victim's probable recovery is the percentage of responsibility that the parties to a truck accident bear for causing the accident. If multiple parties contributed to causing the crash, then the court will ask the jury to assign a percentage of responsibility to each party. Your recovery will be reduced by your own percentage of responsibility, if any, for the harm. Under Texas law, if the jury determines that you were greater than 50 percent responsible, then you cannot recover.
Do I need to hire a motorcycle accident attorney?
Hiring an attorney to handle your motorcycle accident case is not required but highly advisable. An experienced motorcycle attorney will be familiar with the laws and legal guidelines that affect a motorcycle accident case and will have experience dealing with insurance companies. The attorneys of The de la Garza Law Group work on a contingency fee basis for motorcycle accident cases, so there are no fees until and unless you win.
How long do I have to file a claim after my motorcycle accident?
Texas law gives motorcycle accident victims two years to file their claims. Although this seems like ample time, an investigation of the accident and other preparation for a lawsuit takes time. Speak with an experienced Houston motorcycle accident attorney as soon as possible.
What does it cost to hire a motorcycle accident lawyer?
The attorneys at The de la Garza Law Group work on a contingency fee basis for motorcycle accident cases. This means that there are no upfront fees to work with us on your claim. Instead, our attorneys' fees will be deducted from your settlement when we win your case and you receive compensation from the responsible party. If you are not awarded compensation, you pay nothing.
What compensation am I entitled to after a motorcycle accident?
You can potentially be compensated for losses and damages caused by the motorcycle accident. These include special damages like:
Medical expenses, including but not limited to transport to the hospital via ambulance, emergency room visit, diagnostic tests and imaging, pain medications, inpatient stays, surgery, physical therapy and follow-up care;
Lost income; and,
Property damage.
You can also potentially recover general damages, which are losses that do not have a clear financial value. These damages may not be easily quantified but are still valuable. They include:
Future medical care needs; and,
Pain and suffering.
Sometimes there can be punitive damages awarded as well. These are designed to punish the negligent party.
How a Houston Motorcycle Accident Attorney Can Help
After a motorcycle accident, the damages pile up quickly. The physical, emotional and financial losses are hard to recover from. Working with an experienced motorcycle accident attorney helps ensure that your case and your rights are protected. An attorney will investigate the accident and collect evidence that could be needed in a case as well as being mindful of time constraints and legal guidelines.
The attorney team at The de la Garza law group has 30 years in combined experience and are ready to help after you or a loved one have been hurt in a motorcycle accident. Schedule a free initial consultation by calling us at 713-784-1010 or contact us online.
We work on a contingency fee basis. If we do not recover compensation for you, you will not pay us anything. If your injuries prevent you from easily coming to our Houston offices, a home or hospital room visit can be arranged. At The de la Garza Law Group, every case is personal. Our attorneys are happy to accommodate you after your accident.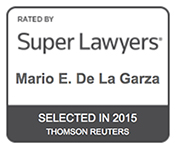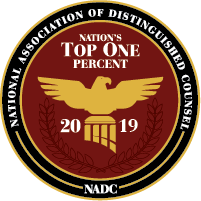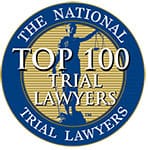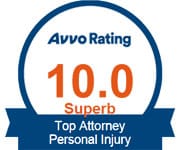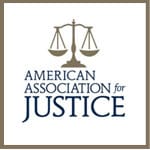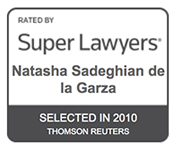 From our clients
I would definitely use Mario again
Mario was very professional at all times. The one thing that made me at ease with him was that when I would text him, I would get a response every time within 10 minutes.or less. There was always an answer from him every time I had a question. I would definitely use Mario again if needed and would highly recommend him to someone else needing an attorney.
- Robert
From our clients
Its like a breath of fresh air having someone like Mario fight for you
I have been a client of Mr. De la Garza two times now where he shows professionalism and honesty and a definite care for the people he represents I got in a car accident in February and it caused such a hardship coming close to an end its like a breath of fresh air having someone like Mario not only represent you but fight for you, I hope not to have any more accidents but if I did I will look forward to working with him again!
- Ashley
From our clients
Hands down the best law firm in Houston
Mr. Mario de la Garza and his team are one of a kind and hands down the best law firm in Houston. They really do care about you and take your case seriously. He takes your calls and actually takes the time to talk to you and explain how everything is going to work and he leaves no questions unanswered. Thank you Mr. Mario for everything you did for me.
- Christina
From our clients
We highly recommend this firm
On behalf of my family, we are extremely grateful to The de la Garza Law Group for all their legal assistance. One important factor for us was that this involved dealing with family where we all lived outside of Texas, which required consideration for numerous phone calls to different time zones to discuss the case.
- Mariann