Houston Defective Products Attorney
Guarding Against The Negligence Of Manufacturers
When you use machinery at work, drive your car or even use a kitchen appliance, you rarely expect to suffer an injury. However, many suffer such unexpected injuries from defective products each year.
At The de la Garza Law Group, we understand your sense of overwhelming frustration after you or a loved one suffers a serious injury. With over 30 years of combined experience, our attorneys protect the rights of injury victims across Houston. We are knowledgeable in complex product liability law and fight for the damages you deserve.
A Deeper Look Into Defective Products
There are three main categories of product liability law: manufacturing, design and marketing defects. While manufacturing and design defects involve the assembly and concept of products, marketing defects typically surface when inadequate warnings or instructions were provided for the product.
Defective products can include anything, such as:
Automobile parts that can malfunction and cause an accident
Medical devices or prescription drugs that can cause unexpected or dangerous effects
Toys with inadequate safety warnings or dangerous components
Food that has been tainted and is unsafe to consume
Home appliances, such as kitchen appliances, lawn mowers and more
Workplace equipment that can cause severe burn injuries or other hazards
Injuries caused by a defective product can include electrical or burn injuries; broken bones; severe injuries to the head, neck, back, spinal cord; and more.
Proving The Negligence Of The Manufacturer
As a consumer, you have a right to assume that the products you purchase are safe. However, when companies strive to cut costs, the results can be dangerous products that cause harm. Pursuing legal action is critical not only to seek compensation for your own injuries, but also to warn other consumers of such hazards.
We will uphold your rights according to product liability laws in Texas. In doing so, we will pursue damages to provide financial relief for your medical expenses, property damage, potentially lost wages, and pain and suffering. As aggressive trial lawyers, we will fight for your case whether it requires negotiation, litigation or both.
Get The Personalized Service You Deserve
At The de la Garza Law Group, every case is personal. Schedule a free initial consultation with us in Houston. We accommodate those unable to travel due to their injuries. Call us at 713-784-1010 or email us.
We work on a contingency fee basis. You will not pay unless we recover compensation for you.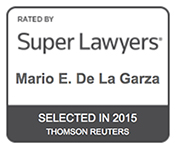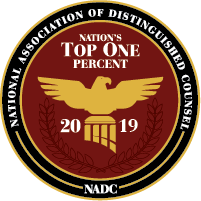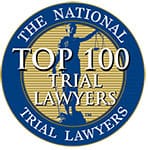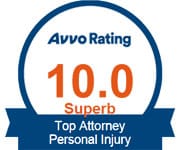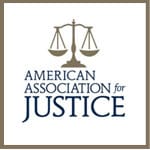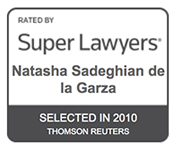 From our clients
I would definitely use Mario again
Mario was very professional at all times. The one thing that made me at ease with him was that when I would text him, I would get a response every time within 10 minutes.or less. There was always an answer from him every time I had a question. I would definitely use Mario again if needed and would highly recommend him to someone else needing an attorney.
- Robert
From our clients
Its like a breath of fresh air having someone like Mario fight for you
I have been a client of Mr. De la Garza two times now where he shows professionalism and honesty and a definite care for the people he represents I got in a car accident in February and it caused such a hardship coming close to an end its like a breath of fresh air having someone like Mario not only represent you but fight for you, I hope not to have any more accidents but if I did I will look forward to working with him again!
- Ashley
From our clients
Hands down the best law firm in Houston
Mr. Mario de la Garza and his team are one of a kind and hands down the best law firm in Houston. They really do care about you and take your case seriously. He takes your calls and actually takes the time to talk to you and explain how everything is going to work and he leaves no questions unanswered. Thank you Mr. Mario for everything you did for me.
- Christina
From our clients
We highly recommend this firm
On behalf of my family, we are extremely grateful to The de la Garza Law Group for all their legal assistance. One important factor for us was that this involved dealing with family where we all lived outside of Texas, which required consideration for numerous phone calls to different time zones to discuss the case.
- Mariann