Houston Car Accident Attorneys Aggressively Purse Compensation on Behalf of the Injured
Car accidents occur in a moment's notice, yet they can – and often do –change the course of an accident victim's life. Even accidents that initially seem minor can result in serious health concerns, if not immediately, weeks or months after the accident. Those who have been injured in a Texas car accident are entitled to pursue a claim for damages against those responsible for their injuries. However, there are often significant hurdles that must be overcome before obtaining compensation.
The Houston personal injury lawyers at The de la Garza Law Group have over 30 years of combined experience representing accident victims. Our team of experienced Texas personal injury attorneys works diligently to obtain maximum compensation for the injuries our clients have endured. We understand that you may feel confused, overwhelmed and powerless during this challenging time. When you allow us to work on your case, we will take over, allowing you to focus on healing.
Car Accidents Happen on Texas Roads Every Day
In 2018, someone was injured in a Texas car accident about every two minutes, and not a single day went by without at least one traffic-related fatality. In total, 3,639 people were killed in Texas car accidents in 2018. This represents a 3.3 percent increase over 2017. The estimated total economic loss for Texas traffic accidents in 2018 was $38,400,000,000.
Read more Houston car accident facts with our infographic.
Dedicated Texas Car Accident Lawyers Handle All Types of Collisions
The impact that a car accident can have on a person's life cannot be overstated. Many accident victims suffer serious injuries, such as broken bones, neck injuries, burn injuries, head and brain injuries that require weeks or months of medical treatment and physical therapy. Even then, many injured motorists are left with lingering aches and pains that can last a lifetime. During this time, many accident victims are unable to work, making it all but impossible to pay the sizeable medical bills that will inevitably start to show up in the mailbox.
For some accident victims, the physical wounds are not the worst of the injuries. The emotional effect of a Texas car wreck can be equally as challenging to overcome.
At The de la Garza Law Group, we represent clients who have been injured in all types of Texas traffic accidents, including:
Car accidents – Car accidents are among the most common cause of accidental death in Texas. Each year, over 3,600 people are killed in Texas traffic accidents, and about a third of those deaths were occupants of passenger vehicles. Car accident victims are entitled to file a claim for damages against the party they believe to be at fault for the accident. However, before any recovery is awarded, the accident victim must show that the named defendant violated a duty of care that they owed to the accident victim and that this breach resulted in their injuries. While this may sound straightforward in theory, in practice that is rarely the case. At The de la Garza Law Group, we have over 30 years of experience helping Texas car accident victims recover compensation for their injuries, and have a firm grasp on all recent developments in the law.
Motorcycle accidents – Motorcyclists comprise only a small fraction of all motorists, however, the statistics show that they are disproportionately represented when it comes to those who are injured or killed in Texas traffic accidents. In fact, each year, over 400 motorcyclists are killed in Texas motorcycle accidents and thousands more are seriously injured. Unfortunately, motorcyclists face several unique challenges when pursuing a claim for compensation against the at-fault party. For example, many prospective jurors (and judges) have a bias against motorcyclists based on one or two bad experiences. At The de la Garza Law Group, our skilled attorneys are prepared to dispel the unfair stigma against motorcyclists and help you obtain full compensation for your injuries.
Truck and bus accidents – Texas truck accidents, as well as those involving other large commercial vehicles, are among the most dangerous type of accident due to the sheer size of the vehicles involved. In 2018 alone, 664 people died in Texas truck accidents. One important aspect of trucking accident cases that is often absent in other motor vehicle cases is the determination of who to name as a defendant. Often, there are several potentially liable parties in a Texas truck accident case, including the truck driver, the owner of the truck, the trucking company and potentially the manufacturer of the truck or trailer.
Accidents involving uninsured or underinsured drivers – Any type of accident involving an uninsured or underinsured motorist raises additional complications. Texas state law requires that all motorists have insurance coverage of at least $30,000 per person/$60,000 per accident. However, not all drivers obtain the necessary insurance, and even if they do, the bare minimum amount of coverage will not likely fully cover the medical expenses and other damages. For motorists who purchased underinsured/uninsured motorist protection, they can file a claim with their own insurance company to make up for the lack of insurance on the part of the at-fault party. Of course, insurance companies can be notoriously difficult to work with, which often makes the recovery process challenging. At The de la Garza Law Group, our attorneys are experienced in dealing with all types of insurance policies, and the companies that write them.
Regardless of the type of car accident that resulted in your injuries, The de la Garza Law Group can help. Our dedicated team of experienced Texas trial lawyers confidently represents clients throughout the process, including in both settlement negotiations and trial. It is important for accident victims to remember, under Texas state law, accident victim have only two years from the date of the injury to file a claim.
Many Accident Fatalities Occur in Five Texas Counties
Almost one-third of all fatal Texas traffic-related fatalities occurred in just five counties: Harris County, 11 percent of all fatalities; Dallas County, 8 percent of all fatalities; Bexar County, 5 percent of all fatalities; Tarrant County: 5 percent of all fatalities; and Travis County: 3 percent of all fatalities.
Read more Houston car accident facts with our infographic.
Work zones are hot spots for car accidents. In 2018, there were 25,302 Texas car accidents occurring in work zones. 147 of these accidents resulted in at least one fatality, 161 people were killed, and 687 people were seriously injured.
Causes of Texas Traffic Accidents
Each year, over 3,600 people are killed in Texas traffic accidents, and tens of thousands more are seriously injured. The causes of fatal car accidents vary; however, according to statistics assembled by the Texas Department of Transportation, the most frequent causes of fatal Texas car accidents involve:
Failure to control speed – 33,157 accidents
Driver inattention – 17,920 accidents
Driving at an unsafe speed – 15,305
Failure to drive in a single lane – 11,795
Wild animal on the road – 8,087 accidents
Faulty evasive action – 7,183 accidents
Unsafe lane changes – 6,541 accidents
Failure to yield at a stop sign – 6,074 accidents
Failed to yield when making a left turn – 5,639 accidents
Drunk driving –4 ,986 accidents
Drowsy driving – 4,970 accidents
Of course, these are just a few of the most common causes of car accidents in Texas. If you have been injured in a Texas car accident, and believe someone else was at fault, contact The de la Garza Law Group for immediate assistance. We have over 30 years of experience helping injury victims obtain full and fair compensation for their injuries, and know what it takes to succeed on our clients' behalf.
Houston Car Accident Frequently Asked Questions
How long do you have to make a claim after a car accident?
In Texas, the statute of limitations for claims for personal injury resulting from a car accident is two years from the date of the accident. You have two years from the date of the accident to file a lawsuit. That said, it is important not to delay but to contact an attorney as soon as possible after your accident so that your attorney can gather the necessary and critical evidence promptly before the evidence becomes unavailable or more difficult.
Should I get a car accident lawyer after my accident?
It is not required that you hire a car accident lawyer to make claims arising from the accident. However, it is strongly recommended. Insurance companies dealing with unrepresented car accident victims tend to make them unreasonably low offers, and once these offers are accepted, the victim relinquishes his or her rights. A car accident attorney can advocate for you to make sure you have a chance at just compensation. A car accident attorney can also provide you with guidance throughout the process. Note that car accident victims who hire an attorney receive up to 300 percent more money than those who decide to do it themselves.
How much does a car accident attorney cost?
The car accident attorneys at The de la Garza Law Group work on a contingency fee basis. This means that you pay nothing until and only if your case is won. If a recovery is made, the attorney is paid a percentage of the settlement. If no recovery is made, you pay nothing and ow nothing to the attorney.
What should I do after a car accident?
The first thing to do after a car accident is make sure you are in as safe a situation as possible. After any crash, vehicles can come to rest in positions that present further danger to their occupants. Get a sense for your circumstances and do what you can to protect yourself from further danger. Next, call the police so that they can come to the scene and investigate the crash. If possible, take photographs and video of the scene, vehicles, and other driver(s). Seek medical attention for any injuries you may have sustained. Even if you feel they are minor you should still be seen by a doctor to be sure. It is common for the full extent of an injury in a car or truck accident to not be known for days afterward.
How is fault determined in a car accident?
Fault in a car accident is determined by a thorough investigation of the evidence from the accident. The driver at fault will have broken a traffic law or another safety standard and their actions will have contributed to the accident. Drivers owe other people on the road a duty of care, meaning they should act with a reasonable amount of care. Fault will be assigned to a driver who has breached that duty of care.
How much money can I recover in a car accident case?
Every car accident is different. The money you can legally recover for injuries you suffered as a result of a car accident depends on several factors. Actual damages, also called "compensatory damages," are awarded to repair a wrong or compensate for an injury. Damages are classified as either economic damages or non-economic damages. The most reliable factor for estimating a car accident victim's probable recovery will be through economic damages, which are damages that can be easily quantified, such as medical expenses and loss of earning capacity in the past and future. Non-economic damages are damages awarded to compensate for physical pain and suffering, physical impairment, mental anguish and disfigurement. These are also important damages to consider, but because they are subjective in nature, they are less predictive of the probable recovery. In cases of severe injury, these factors can play a larger role in estimating the recovery.
Another factor to consider in estimating a car accident victim's probable recovery is the percentage of responsibility that the parties to a car accident bear for causing the accident. If multiple parties contributed to the crash, then at trial, the court will ask the jury to assign a percentage of responsibility to each party. Your recovery will be reduced by your own percentage of responsibility, if any, for the harm. Note that under Texas law, if the jury determines that you were greater than 50 percent responsible, then you cannot recover.
How long do I have to file a claim after my car accident?
In Texas, the statute of limitations for personal injury claims, including those arising from a car accident, is two years from the date of the injury. This means that you must file a lawsuit and serve the defendant with the lawsuitno later than two years after the date of the injury. In certain cases, serving the defendant with the lawsuit can take significant time and effort. Failure to meet this deadline will result in your claims being forever barred. You can, and in many cases, should, make a pre-suit claim to the at-fault party's insurance carrier well in advance of the expiration of the two-year period. This is the standard process in most cases, and many cases settle without the need for filing of a lawsuit. But if your case does not settle within two years from the injury and you fail to file a lawsuit, your claims are forever barred. Do not delay and act quickly to preserve your rights. An experienced car accident lawyer can help guide you through the process.
What does it cost to hire a car accident lawyer?
Most car accident lawyers, including those at The de la Garza Law Group, work on a contingency fee basis, meaning they charge no upfront fees and you only pay when and if you are awarded money in your case. A skilled car accident attorney typically will be able to secure a more just recovery for you than you would get trying to negotiate the claim yourself. It is a good idea to hire an experienced car accident lawyer, and it is risk-free since you will pay nothing if they do not win your case for you.
Contact a Dedicated Houston Motor Vehicle Accident Law Firm for Immediate Assistance
No one anticipates getting into a serious Texas car accident. Yet, each year tens of thousands of Texans are seriously injured or killed in preventable traffic accidents. At The de la Garza Law Group, we pride ourselves in providing accident victims with a unique form of client-centered representation that puts their needs first, last and always. To us, every case is personal. While we have over 20 years of experience handling Texas personal injury cases, we cannot know what is important to you and your family until we take the time to get to know you and how the accident has impacted your life.
At The de la Garza Law Group, our team of dedicated Houston car accident lawyers is dedicated to helping clients obtain compensation for their injuries. We understand that your emotional and financial well being are likely in jeopardy after a serious accident and aggressively pursue compensation on your behalf. We offer all clients a free, no-obligation consultation in which we will provide an honest and thorough assessment of your case. To learn more, call 713-784-1010, or call toll-free at 844-784-1010.
We proudly represent clients throughout Texas, including all major metropolitan areas. We represent many clients throughout the greater Houston area, including Harris County, Fort Bend County, Galveston County, Brazoria County, Jefferson County, Chambers County, Waller County, and Montgomery County, including The Woodlands, Pearland, Pasadena, Baytown, Clear Lake, Galveston, Conroe and Sugar Land.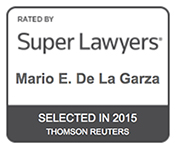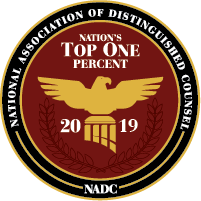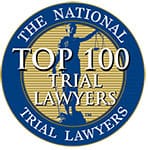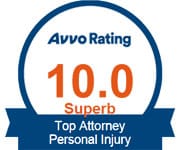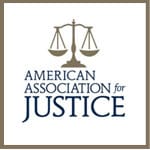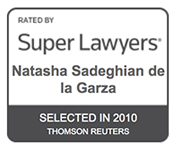 From our clients
I would definitely use Mario again
Mario was very professional at all times. The one thing that made me at ease with him was that when I would text him, I would get a response every time within 10 minutes.or less. There was always an answer from him every time I had a question. I would definitely use Mario again if needed and would highly recommend him to someone else needing an attorney.
- Robert
From our clients
Its like a breath of fresh air having someone like Mario fight for you
I have been a client of Mr. De la Garza two times now where he shows professionalism and honesty and a definite care for the people he represents I got in a car accident in February and it caused such a hardship coming close to an end its like a breath of fresh air having someone like Mario not only represent you but fight for you, I hope not to have any more accidents but if I did I will look forward to working with him again!
- Ashley
From our clients
Hands down the best law firm in Houston
Mr. Mario de la Garza and his team are one of a kind and hands down the best law firm in Houston. They really do care about you and take your case seriously. He takes your calls and actually takes the time to talk to you and explain how everything is going to work and he leaves no questions unanswered. Thank you Mr. Mario for everything you did for me.
- Christina
From our clients
We highly recommend this firm
On behalf of my family, we are extremely grateful to The de la Garza Law Group for all their legal assistance. One important factor for us was that this involved dealing with family where we all lived outside of Texas, which required consideration for numerous phone calls to different time zones to discuss the case.
- Mariann