Houston Industrial Accidents Attorney
Industry, innovation, and free enterprise have been engines of American strength and prosperity. But not without a price. The hardworking people that make these engines run often suffer serious injury and death in the process. The women and men that work at refineries, factories, warehouses, oil rigs, assembling plants, manufacturing plants, research facilities and other industrial workplaces face hazards every time they go to work. They trust that their employers have taken all necessary steps to ensure a reasonably safe workplace. Unfortunately, that is not always the case. Hundreds of thousands of workers are seriously injured each year in industrial workplace accidents.
At The de la Garza Law Group, our dedicated team of Houston industrial accident attorneys is here to help you through this difficult time. With over thirty (30) years of collective experience advocating on behalf of injury victims, the Texas workplace injury lawyers at The de la Garza Law Group know what it takes prosecute workplace injury case against an employer or other negligent third-party.
Industrial Accident Statistics
The Bureau of Labor Statistics tracks all fatal and non-fatal workplace accidents. The data from 2018 shows:
There were over 2.8 million workplace injuries and fatalities.

Over 888,000 of these injuries resulted in the employee missing at least one day from work.
On average, injured workers missed eight days of work.
Nearly 300,000 workplace accidents involved sprains, strains or tears.
Over 135,000 workplace injuries involve back injuries.
Falls accounted for more than 244,000 work-related accidents.

In addition, 5,250 workers were killed in on-the-job accidents.

1,276 of these fatalities occurred on the road
791 of these fatalities were the result of a fall
The Bureau of Labor Statistics also keeps track of all industrial accidents across the country. According to the most recent data, the following Texas industries had the highest rates of non-fatal workplace injuries:
Animal slaughtering – 1,900 injuries
Chemical manufacturing – 900 injuries
Food manufacturing – 3,600 injuries
Furniture manufacturing – 1,000 injuries
Machinery manufacturing – 2,500 injuries
Mining (not including oil and gas) – 1,900 injuries
Natural resources and mining – 3,500 injuries
Oil and gas extraction – 300 injuries
Plastics and rubber product manufacturing – 900 injuries
Primary metal manufacturing – 1,100 injuries
Transportation equipment manufacturing – 2,500 injuries
Warehousing and storage – 2,800 injuries
Wood product manufacturing – 900 injuries
There are also hundreds of fatal Texas workplace accidents each year. According to 2018 data from the BLS, the following industries had the highest rates of fatal accidents:
Agriculture, forestry, fishing and hunting – 21.8 fatalities per 100,000 workers
Mining, quarrying, and oil and gas extraction – 15 fatalities per 100,000 workers
Transportation and utilities – 14.3 fatalities per 100,000 workers
Construction – 8.5 fatalities per 100,000 workers
Types of Industrial Workplace Accidents
While most workplaces present hazards for employees, industrial workplaces are, by far, the most dangerous. Often, industrial workers closely interact with large, and potentially dangerous machinery or other large objects. Additionally, many industrial workers spend a significant portion of their time suspended high up in the air. These situations place workers at a much higher risk of serious injury or death.
A few of the most common types of industrial workplace accidents include:
Falls – By far, falls are the single largest cause of both fatal and non-fatal Texas workplace accidents. Examples of falls include trip-and-fall accidents, collapsed scaffolding or falling off of a roof.
Getting caught in machinery – In many industrial workplaces, employees use large machinery. If a worksite is improperly designed, or there is not sufficient safety protocol to keep workers away from the moving parts of these machines, workers can get caught up in a machine and crushed.
Being struck by objects – Whether on a construction site, oil rig or manufacturing facility, sometimes mistakes happen, and large objects can fall onto employees, causing serious injury.
Electrical Injury and Electrocution – Electrical injuries and electrocutions are some of the most common workplace accidents, and they are often devastating. Those who work with overhead power lines are the most at risk.
Regardless of the nature of the worker's injury, chances are that it was preventable. Further still, chances are that the injury resulted from the company's systematic negligence. The company designed and implemented systems to cut corners and save costs, placing the workers in peril. At The de la Garza Law Group, we aggressively represent industrial workers who were injured in Houston workplace accidents.
Establishing Liability in a Texas Industrial Accident
An injured worker and/or his or her spouse, children and parents can bring one or more of a variety of potential causes of action to seek compensation for an industrial injury or death, depending on the circumstances. These include, but are not limited to negligence (negligent activity, negligent hiring/retention/supervision), premises liability, wrongful death and survival actions. Proving that another person or business was responsible for your injuries can be a challenging task. Each cause of action has its own required elements.
Industrial workers who have been injured in a Texas on-the-job accident should reach out to an experienced attorney to analyze the situation and determine the appropriate cause(s) of action and where and when to file the lawsuit.
At The de la Garza Law Group, our team of knowledgeable Houston industrial accident lawyers is committed to helping workers obtain the benefits they deserve. We understand the impact that a work-related injury has on you and your family. When you call to set up a free consultation, we will strive to provide you with an honest evaluation of your case. To learn more, call 713-784-1010, or call toll-free at 844-784-1010. We proudly represent clients throughout Texas, including Harris County, Fort Bend County and Montgomery County, including in the Woodlands, Pearland and Sugar Land.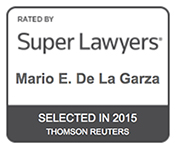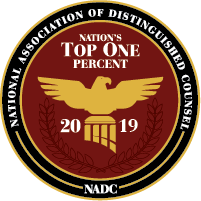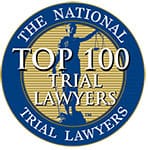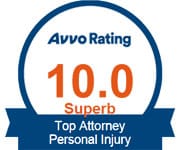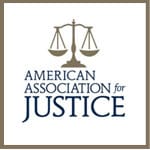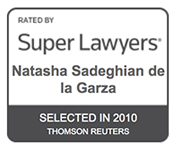 From our clients
I would definitely use Mario again
Mario was very professional at all times. The one thing that made me at ease with him was that when I would text him, I would get a response every time within 10 minutes.or less. There was always an answer from him every time I had a question. I would definitely use Mario again if needed and would highly recommend him to someone else needing an attorney.
- Robert
From our clients
Its like a breath of fresh air having someone like Mario fight for you
I have been a client of Mr. De la Garza two times now where he shows professionalism and honesty and a definite care for the people he represents I got in a car accident in February and it caused such a hardship coming close to an end its like a breath of fresh air having someone like Mario not only represent you but fight for you, I hope not to have any more accidents but if I did I will look forward to working with him again!
- Ashley
From our clients
Hands down the best law firm in Houston
Mr. Mario de la Garza and his team are one of a kind and hands down the best law firm in Houston. They really do care about you and take your case seriously. He takes your calls and actually takes the time to talk to you and explain how everything is going to work and he leaves no questions unanswered. Thank you Mr. Mario for everything you did for me.
- Christina
From our clients
We highly recommend this firm
On behalf of my family, we are extremely grateful to The de la Garza Law Group for all their legal assistance. One important factor for us was that this involved dealing with family where we all lived outside of Texas, which required consideration for numerous phone calls to different time zones to discuss the case.
- Mariann