Houston Burn & Electrical Injury Attorney
Few injuries are as painful as severe burns. While many burns occur at home, a significant number of preventable burn injuries occur outside the home. For example, workplace accidents, motor vehicle collisions and industrial fires are all significant causes of burn injuries. Burns will often cause excruciating pain and leave their victim with permanent disfigurement. In serious cases, a burn can also result in nerve damage, infections, irreparable skin damage and amputation.
If you have been the victim of a preventable burn accident, you may be entitled to monetary compensation. At The de la Garza Law Group, we represent Houston burn injury victims in personal injury cases against those responsible for their injuries. Our primary goal is to help our clients get their life back on track after a life-changing accident.
Burn Injury Statistics
In 2016, more than 485,000 people received medical treatment for burn injuries in the United States.
In 2016, nearly 3,300 people lost their lives in fires or due to smoke inhalation. This amounts to one civilian fire-related death every two hours and 41 minutes.
2,745 of these deaths were due to residential structure fires
310 of these deaths were from motor vehicle crashes
Each year, approximately 250,000 children under the age of 17 require medical attention for burn injuries.
Nearly 15,000 children require hospitalization for burn injuries.
Over 1,100 children die from fires and burn injuries per year.
Children under the age of 16 represent more than 25 percent of all burn-center hospital admissions.
Places burn injuries occur in the United States:
At home – 72 percent
At work – 9 percent
On the road – 5 percent
Recreation – 5 percent
Public buildings – 2 percent
Farms – 1 percent
Top Causes of burn injuries in the United States:
Contact with fire or flame – 40 percent
Scalding – 31 percent
Contact with a hot object – 8 percent
Electrical – 4 percent
Chemical – 3 percent
Classifications of Burns
Medical experts classify burns into three categories, based on the damage to the skin and surrounding tissues. First-degree burns are the least serious, followed by second-degree burns and then third-degree burns.
First-Degree Burns
A first-degree burn only affects the outermost layer of the skin, called the epidermis. A first-degree burn will often cause minor pain and redness but will not result in blisters or open sores. These burns will typically go away within a week or so. A bad sunburn is an example of a first-degree burn. Treatment for a first-degree burn will include soaking the affected area in cool water and over-the-counter pain medication.
Second-Degree Burns
A second-degree burn affects both the epidermis as well as the dermis, which is the middle layer of skin. Second-degree burns will cause pain and redness, as well as blistering. While some less serious second-degree burns can be treated with antibiotic cream and a sterile bandage, most require a skin graft. A skin graft is a medical procedure in which a doctor places artificial or healthy skin over the burned skin to protect the area as it heals. Most second-degree burns result in permanent scarring.
Third-Degree Burns
Third-degree burns are the most severe classification of burn, affecting the epidermis, the dermis, as well as the subcutaneous tissue, or hypodermis. Due to the severity of a third-degree burn, nerve endings, sweat glands and hair follicles can suffer extensive damage. While third-degree burns are excruciatingly painful, if the initial burn damages the nerves, there may be little to no pain at first. Third-degree burns will often result in severe scarring and require the use of skin grafts.
In addition to the degree-classification, medical professionals also rate burns as minor, moderate or severe. For the most part, first- and second-degree burns are considered minor because these burns rarely result in serious complications. Third-degree burns, however, are much more likely to cause serious and potentially life-threatening complications.
Complications that may arise following a burn injury include:
Extensive scarring caused by an overgrowth of scar tissue (keloids)
Bacterial infections
Fluid loss
Dangerously low body temperature
Breathing problems
Bone and joint problems caused by the tightening of skin, muscles or tendons
Types and Common Causes of Burn Injuries
A burn is a type of damage to bodily tissue typically caused by exposure to heat, radiation, certain chemicals or electrical currents. The most common types of burn injuries include:
Thermal burns – Thermal burns, also referred to as heat burns, are caused by exposure to extreme heat, and are the most common type of burn injury. The hotter the object that comes in contact with the skin, the more serious the burn. Thermal burn injuries include flame injuries, flash burns and scalding injuries.
Radiation burns – Radiation burns are caused by certain medical procedures, such as radiation therapy for cancer patients and medical imaging technology. The seriousness of a radiation burn depends, in part, on the type of radiation. For example, beta waves will create shallow burns, whereas gamma rays tend to cause much deeper burn injuries.
Chemical burns – Chemical burns occur when a toxic chemical comes into contact with the skin. Many chemical burns are caused by cleaning products. As a result, most chemical burns occur at home or at work. Chemical burns are unique in that there may be little to no pain initially. However, these burns can cause severe skin damage depending on the length and type of exposure, as well as the concentration of the chemical.
Electrical burns – Electrical burns occur when someone comes into contact with an electric current. The human body slows the flow of electricity, which causes heat to build up, potentially resulting in serious internal injury. Electrical burns can cause damage to the brain, heart and other organs. These burns often also cause entry and exit wounds. The majority of electrical burns are the result of Houston workplace accidents.
Inhalation burns – Inhalation injuries occur when someone inhales hot vapors, smoke or toxic gas. Inhalation burns are not visible, as they do not affect the skin; however, they can be extremely serious. Symptoms of an inhalation injury include coughing up phlegm, irritated sinuses, scratchy throat, headaches, chest pain, stinging eyes and shortness of breath.
Someone can suffer a burn injury in just about any aspect of their daily life. Below are a few of the most common causes of burns:
Motor Vehicle Accidents
The initial impact of a car accident often causes severe damage to a vehicle. Occasionally, a collision results in a ruptured gas tank or severed fuel line, which will cause gas to leak. If any gasoline or vapors come into contact with an open flame, the car may explode or catch fire, potentially trapping occupants inside the vehicle.
Vehicle manufacturers should make parts that are capable of withstanding extreme force. A manufacturer's failure to do so elevates an accident victim's risk of serious injury or death risk significantly. Thus, burn injuries stemming from a car accident or truck accident often involve a Texas product liability claim against the manufacturer of the vehicle.
Workplace Accidents
A large number of burn injuries occur in the workplace. Often, workers must use harmful substances or equipment which is capable of causing major injury. Not surprisingly, electrical burns, chemical burns and thermal burns are the most common type of burn in the workplace. According to a recent study, the hand is the most often affected body part in workplace burn accidents.
An on-the-job burn accident can be especially complicated because an injured worker may be unsure whether to pursue a Texas workers' compensation claim, a personal injury claim or both. Employees who suffered a burn while on the job should reach out to an experienced attorney for assistance in evaluating their claim.
Electrical Accidents
Most electrical burn injuries are the result of faulty wiring or defective electrical products. Lighting is also a major cause of electrical burns. Someone does not need to be working directly with electricity to suffer an electrical burn. Electrical currents can jump, or arc, reaching those who are nearby. Many electrical burns affect unsuspecting customers and guests who are visiting a business or another's property. Claims involving electrical burn injuries often implicate product liability and premises liability theories.
Regardless of the cause, burn injuries can be extremely painful and often result in life-changing injuries. Those who have recently suffered a severe Houston burn injury should reach out to a dedicated injury advocate who can help explain their rights. Personal injury lawsuits based on burn injuries can be complicated, as these cases often involve various theories of liability. Thus, burn injury cases are best handled by attorneys who have hands-on experience and a track record of successful outcomes
Recovering After a Burn Injury
A severe burn can take a devastating toll on an accident victim's life. Often, burn victims must obtain specialized treatment at a burn center, and face a months-long recovery process. During this time, not only is the burn victim racking up medical bills at a frightening rate, but they are also unable to work. By filing a Texas burn injury lawsuit, an accident victim may be able to obtain compensation for their injuries that will help them deal with the financial challenges that naturally arise after a serious injury.
In Texas, there are two general categories of personal injury damages: economic and non-economic. Economic losses are those that can be easily quantified. For example, the following are all types of economic damages:
Medical expenses in the past and future
Loss of earning capacity in the past and future
The second category of damages a burn injury victim can pursue is non-economic damages. Non-economic damages are more difficult to assign a value but are equally as important. For example, non-economic damages include the following types of damages:
Past and future pain and suffering
Past and future emotional anguish
Past and future physical impairment
Past and future disfigurement
Loss of consortium, or loss of social, familial interaction between close loved ones
In some cases, a burn victim may also obtain a third type of damages, called punitive damages. Punitive damages are different from economic and non-economic damages in that they are designed to punish a defendant for their especially egregious behavior. Punitive damages are rare in Texas personal injury cases and will only be awarded when a defendant acts with malice or gross negligence.
Speak With a Houston Personal Injury Attorney About Your Injuries Today
Suffering from a serious Texas burn injury can change your life. If you or someone you love has been burned, contact the dedicated Houston personal injury lawyers at The de la Garza Law Group. At The de la Garza Law Group, we pride ourselves in providing accident victims with a unique form of client-centered representation that puts their needs first, last and always. We understand that recovering from a major injury is incredibly difficult and takes time, and we will never pressure you to decide. We are here to help you.
At The de la Garza Law Group, our team of dedicated personal injury lawyers is committed to helping clients obtain full and fair compensation for their injuries. We offer all clients a free, no-obligation consultation in which we will provide an honest and thorough assessment of your case. We can also accommodate clients who are unable to travel due to their injuries. To learn more, call 713-784-1010, or call toll-free at 844-784-1010.
We proudly represent clients throughout Texas, including all major metropolitan areas. We represent many clients throughout the greater Houston area, including Harris County, Fort Bend County, Galveston County, Brazoria County, Jefferson County, Chambers County, Waller County, and Montgomery County, including The Woodlands, Pearland, Pasadena, Baytown, Clear Lake, Galveston, Conroe and Sugar Land.
A Guide to Burn & Electrical Injuries in Houston Infographic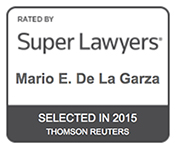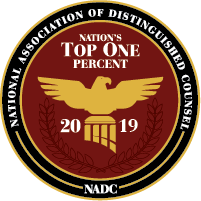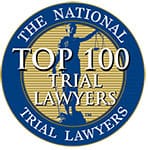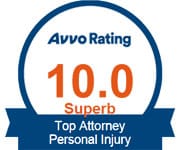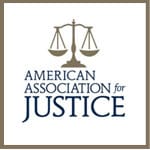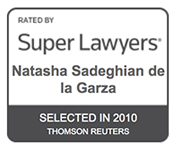 From our clients
I would definitely use Mario again
Mario was very professional at all times. The one thing that made me at ease with him was that when I would text him, I would get a response every time within 10 minutes.or less. There was always an answer from him every time I had a question. I would definitely use Mario again if needed and would highly recommend him to someone else needing an attorney.
- Robert
From our clients
Its like a breath of fresh air having someone like Mario fight for you
I have been a client of Mr. De la Garza two times now where he shows professionalism and honesty and a definite care for the people he represents I got in a car accident in February and it caused such a hardship coming close to an end its like a breath of fresh air having someone like Mario not only represent you but fight for you, I hope not to have any more accidents but if I did I will look forward to working with him again!
- Ashley
From our clients
Hands down the best law firm in Houston
Mr. Mario de la Garza and his team are one of a kind and hands down the best law firm in Houston. They really do care about you and take your case seriously. He takes your calls and actually takes the time to talk to you and explain how everything is going to work and he leaves no questions unanswered. Thank you Mr. Mario for everything you did for me.
- Christina
From our clients
We highly recommend this firm
On behalf of my family, we are extremely grateful to The de la Garza Law Group for all their legal assistance. One important factor for us was that this involved dealing with family where we all lived outside of Texas, which required consideration for numerous phone calls to different time zones to discuss the case.
- Mariann