Houston Third-Party Work Injury Lawyer
You get up and go to work to provide for your family. When you head into work each morning, you assume that your employer, fellow employees, customers and others you encounter on the job are as focused on safety as you are. Unfortunately, that is not always the case. Sometimes, employees are injured on the job due to no fault of their own and no fault of their employer. Other times, an employer's negligence puts employees in a position where they are hurt by another negligent party. In either case, the injured worker can pursue a claim for compensation against the third-party responsible for their injuries. 
What Is a Houston Third-Party Work Injury Claim?
In Texas, when an employer chooses not to purchase workers' comp insurance, an employee injured on the job can bring a personal injury claim against their employer—but not a workers' compensation claim. To recover, a worker will have to show that their employer was negligent in causing or contributing to their injuries. Sometimes, a workplace accident has nothing to do with an employer's negligence. Workers who are hurt on the job are not limited to suing their employers; injured employees can also bring a personal injury claim against any other party who caused their injuries. 
Those workers injured due to a non-employer's negligence can pursue a personal injury claim against anyone they believe caused or contributed to their injuries. These cases are referred to as third-party work injury claims because, in an injury claim, the worker is the first party, the employer is the second-party, and the third-party defendant would be the third party. In a third-party work injury claim, the injured worker is filing a claim solely against the non-employer third-party. Of course, injured workers can file a personal injury claim against their employer and a third party; the two are not mutually exclusive.
Common Types of Texas Third-Party Workplace Injury Claims
A Houston third-party work injury case can arise out of almost any work-related activity. For example, the following a few of the most common third-party work injury claims:
Car and truck accidents: Motorists owe a duty of care to drive safely and responsibly to others on the road. When another driver causes a Texas car accident while you are on the job, they can be held accountable for your injuries. 
Slip and trips: Property owners owe invited guests a duty to keep the premises reasonably safe from dangerous conditions. If you were injured on another's property while working, you could hold a negligent property owner liable for your injuries.
Falls: While employers are responsible for creating a safe workplace, defective flooring or scaffolding may be beyond an employer's control. However, the manufacturer of the defective material may be liable for an employee's injuries.
Burns: Whether caused by another employee's negligence, defective equipment or a dangerous condition of a landowner's property, workers who suffer burn-related injuries can pursue a claim against the parties responsible for their injuries.  
Electrocution: Dangerous equipment and faulty wiring are the leading causes of work-related electrocution accidents. A third-party injury may be appropriate against a manufacturer, co-worker, contractor or sub-contractor in these cases.
Being struck by machinery or other large objects: Many Texans work with large equipment and machinery that, if not safely operated, can cause serious injuries. Workers injured due to another's negligent operation of heavy equipment can pursue a claim against the negligent operator.
How Long Do I Have to Bring a Third-Party Injury Claim in Texas?
Third-party work injury claims are covered under the same statute of limitations as other Texas personal injury claims. Injured workers must bring a case within two years from the date of injury. So, if you missed your window to file for workers' compensation, do not give up hope; you may still have time to file a third-party injury claim. 
While the time limits for filing a third-party work injury claim may seem to be well into the future, it is best to act sooner rather than later. The more quickly you file your claim, the sooner your attorney can begin gathering evidence and preparing your claim.
Reach Out to a Dedicated Houston Work Injury Lawyer Today
At The de la Garza Law Group, we know that no two cases are the same. Every client is special. Every case is personal. We know that in order to help our clients obtain the justice they deserve, we must get to know our clients and how the accident has impacted their lives. For this reason, we spend significant time getting to know the details of each client's case and always maintain awareness of the client's goals for the representation.   
If you were recently injured at work by a third-party, contact The de la Garza Law Group today. We offer a free, no-obligation case evaluation. To learn more, call 713-784-1010, or call toll-free at 844-784-1010.  
We proudly represent clients throughout Texas, including all major metropolitan areas. We represent many clients throughout the greater Houston area, including Harris County, Fort Bend County, Galveston County, Brazoria County, Jefferson County, Chambers County, Waller County, and Montgomery County, including The Woodlands, Pearland, Pasadena, Baytown, Clear Lake, Galveston, Conroe and Sugar Land.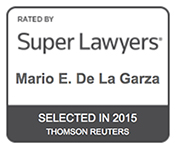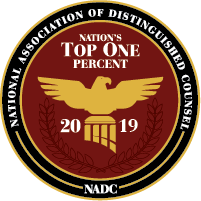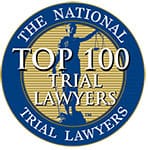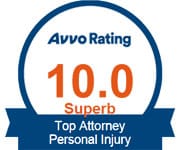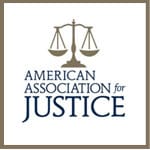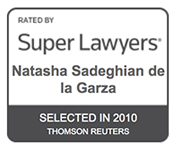 From our clients
I would definitely use Mario again
Mario was very professional at all times. The one thing that made me at ease with him was that when I would text him, I would get a response every time within 10 minutes.or less. There was always an answer from him every time I had a question. I would definitely use Mario again if needed and would highly recommend him to someone else needing an attorney.
- Robert
From our clients
Its like a breath of fresh air having someone like Mario fight for you
I have been a client of Mr. De la Garza two times now where he shows professionalism and honesty and a definite care for the people he represents I got in a car accident in February and it caused such a hardship coming close to an end its like a breath of fresh air having someone like Mario not only represent you but fight for you, I hope not to have any more accidents but if I did I will look forward to working with him again!
- Ashley
From our clients
Hands down the best law firm in Houston
Mr. Mario de la Garza and his team are one of a kind and hands down the best law firm in Houston. They really do care about you and take your case seriously. He takes your calls and actually takes the time to talk to you and explain how everything is going to work and he leaves no questions unanswered. Thank you Mr. Mario for everything you did for me.
- Christina
From our clients
We highly recommend this firm
On behalf of my family, we are extremely grateful to The de la Garza Law Group for all their legal assistance. One important factor for us was that this involved dealing with family where we all lived outside of Texas, which required consideration for numerous phone calls to different time zones to discuss the case.
- Mariann