Houston Personal Injury Attorneys
Protecting The Rights Of The Seriously Injured
A serious injury can change many aspects of your life. You may be unable to return to work for some time or engage in your daily routine. When you or a loved one suffers serious, debilitating injuries due to the carelessness of another, you may be entitled to compensation.
At The de la Garza Law Group, people come before profits. Every injury is unique. Every case is personal.
Our attorneys understand the fear and uncertainty you experience after a car accident, burn injury, injury at work and more. We will listen intently to your concerns, work with you to determine the extent of your injuries and fight to pursue the maximum amount of compensation possible.
Experience In Recovering Damages For A Wide Array Of Injuries
We manage claims for a wide array of serious and catastrophic injuries, including those caused by:
Premises liability, including slip and falls
Motor vehicle accidents, including cars, trucks and motorcycles
Sexual assault
Bicycle and pedestrian accidents
Products liability
Nursing home neglect and abuse
Severe burns, electrocution and explosions
Workplace injuries
Together, our lawyers have a combined 30 years of experience. We have recovered millions of dollars for injury victims across Texas, earning our reputations as tough, strategic trial attorneys.
Unique Knowledge In Severe Burn Injuries
An electrical or burn injury can be the result of a defective product, premises liability, an accident in the workplace and more. We understand the complexities of severe burn injuries and the unique circumstances that can cause them. We will advocate for you during this troubling time.
Fighting To Recover Damages For You
Damages depend on your medical expenses, property damage, lost wages, and pain and suffering. We work with you to determine the probable effects of your injuries on your future. We will thoroughly investigate the accident, negotiate with the insurance company and pursue litigation when necessary. We will fight to enable you to move forward.
Personal Injury Frequently Asked Questions
Get Trusted Legal Assistance In Your Time Of Need
The de la Garza Law Group is here to assist during challenging times. Contact our Houston office online or call 713-784-1010 to arrange a free initial consultation. For those who are too injured to travel, we accommodate both home and hospital visits.
Working on a contingency basis, you will not pay us unless we successfully recover damages for you.
Your Guide to Texas Personal Injury Cases Infographic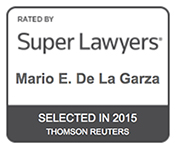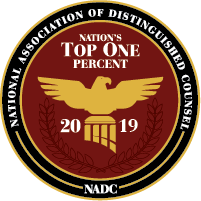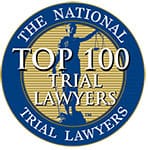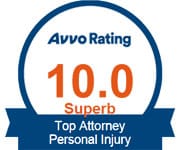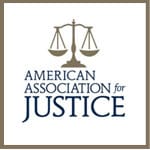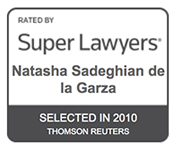 From our clients
I would definitely use Mario again
Mario was very professional at all times. The one thing that made me at ease with him was that when I would text him, I would get a response every time within 10 minutes.or less. There was always an answer from him every time I had a question. I would definitely use Mario again if needed and would highly recommend him to someone else needing an attorney.
- Robert
From our clients
Its like a breath of fresh air having someone like Mario fight for you
I have been a client of Mr. De la Garza two times now where he shows professionalism and honesty and a definite care for the people he represents I got in a car accident in February and it caused such a hardship coming close to an end its like a breath of fresh air having someone like Mario not only represent you but fight for you, I hope not to have any more accidents but if I did I will look forward to working with him again!
- Ashley
From our clients
Hands down the best law firm in Houston
Mr. Mario de la Garza and his team are one of a kind and hands down the best law firm in Houston. They really do care about you and take your case seriously. He takes your calls and actually takes the time to talk to you and explain how everything is going to work and he leaves no questions unanswered. Thank you Mr. Mario for everything you did for me.
- Christina
From our clients
We highly recommend this firm
On behalf of my family, we are extremely grateful to The de la Garza Law Group for all their legal assistance. One important factor for us was that this involved dealing with family where we all lived outside of Texas, which required consideration for numerous phone calls to different time zones to discuss the case.
- Mariann