Houston Truck Accident Attorney – Burn Injury
If you have suffered burn injuries as a result of a truck accident, then you may be able to pursue a personal injury claim to get compensation.
Types of Burn Injuries
Burn injuries can be divided into four categories:
First-degree burns: Primarily, first-degree burns only affect the skin's outer layer. This category includes minor burns that typically result in some swelling and redness. In many cases, first-degree burns do not require medical treatment unless there is severe pain.
Second-degree burns: Second-degree burns impact the next layer of skin after the outer layer, the dermis layer. These burns may result in swelling, pain and blistering. Often these burns are small.
Third-degree burns: These burns are severe burns that affect the skin and its underlying tissues. Third-degree burns render the skin exceedingly sensitive and painful. The skin may change color and be very dry. These burns require medical treatment.
Fourth-degree burns: Fourth-degree burns are the least common but are considered the most debilitating and damaging. Burns of this degree injure the skin, underlying tissue, tendons, muscles, ligaments and even bones. These burns cause extreme pain, disfigurement, amputation and even death.
Statistics released by the American Burn Association indicate that nationwide, each year, there are approximately 486,000 burn injuries and close to 4,000 of these cases result in death.
It is not uncommon for trucks to haul chemicals. Chemical burns and inhalation burns are other types of burns that you may have sustained in your trucking accident. Inhalation burns are the result of inhaling toxic gasses, fumes or smoke. Chemical burns can result from chemical spills and leaks.
If you suffered burn injuries as a result of a truck accident, consult with an experienced Texas truck accident lawyer as soon as possible. The attorneys at The de la Garza Law Group have experience in trucking cases and in burn cases and are ready to provide you with a no obligation case evaluation. Call 713-784-1010.
Winning compensation for your burn injuries resulting from a Texas truck accident
If you suffered burn injuries as a result of a truck accident, you can sue the trucking company and truck driver for negligence and, in certain circumstances, gross negligence. To be successful in your suit, you will need to show that the truck driver and/or the trucking company were negligent. Generally, negligence in a trucking case involves three elements: (1) the defendant owed a legal duty, (2) the defendant breached their duty, (3) the breach proximately caused the plaintiff's injury.
With regard to legal duty, if you were driving or riding on the road when the collision happened, then the trucker and his company will have owed you a duty. In Texas, truck drivers and trucking companies owe, at the very least, a duty of ordinary care, which means what a person of ordinary prudence would or would not do under the same or similar circumstances. Depending on the circumstances, they may also owe a high degree of care as "common carriers." This high degree of care is defined as what a very cautious and prudent person would or would not have done under the same or similar circumstances.
With regard to breach of the duty, you must show that they failed to act as a reasonably prudent truck driver and trucking company under the same or similar circumstances. Truck drivers can violate their duties of care in myriad ways. Some common examples are driving while intoxicated, failing to control their speed, failing to keep a proper look out, and failing to follow the additional rules that apply to them as drivers of commercial vehicles, including the Federal Motor Carrier Safety Regulations.
Finally, you will need to prove that the violation of the duty proximately caused the collision and your injuries. With regard to your injuries and the consequences that those injuries had for your life, you will need to show evidence of your losses or harms that resulted from the collision.
In Texas, there are two types of actual or "compensatory" damages: economic and non-economic. Economic damages are meant to compensate a claimant for actual economic or pecuniary loss and can often be determined by presenting receipts, medical bills or through the testimony of an expert witness. Examples of economic damages include the following:
Medical expenses in the past and future
Loss of earning capacity in the past and future
Non-economic damages are more subjective in nature. Examples of non-economic damages include the following:
Physical pain in the past and future
Mental anguish in the past and future
Physical impairment in the past and future
Disfigurement
In a wrongful death claim, the claimant's non-economic damages include: loss of consortium and the loss of companionship and society.
Both economic and non-economic damages are crucial to ensuring that an accident victim is fully compensated for their physical and emotional injuries.
Contact the Burn Injury Attorneys at The de la Garza Law Group for Help
At The de la Garza Law Group, we know that no two cases are the same. Every client is special. Every case is personal. We know that in order to help our clients obtain the justice they deserve, we must get to know our clients and how the accident has impacted their lives. For this reason, we spend significant time getting to know the details of each client's case and always maintain awareness of the client's goals for the representation. 

If you recently suffered burn injuries from a truck accident, contact The de la Garza Law Group today. We offer a free, no-obligation case evaluation. To learn more, call 713-784-1010, or call toll-free at 844-784-1010.

We proudly represent clients throughout Texas, including all major metropolitan areas. We represent many clients throughout the greater Houston area, including Harris County, Fort Bend County, Galveston County, Brazoria County, Jefferson County, Chambers County, Waller County and Montgomery County, including The Woodlands, Pearland and Sugar Land.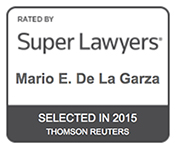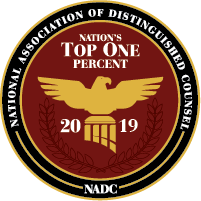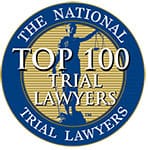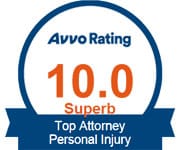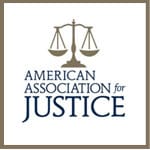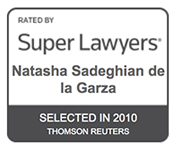 From our clients
I would definitely use Mario again
Mario was very professional at all times. The one thing that made me at ease with him was that when I would text him, I would get a response every time within 10 minutes.or less. There was always an answer from him every time I had a question. I would definitely use Mario again if needed and would highly recommend him to someone else needing an attorney.
- Robert
From our clients
Its like a breath of fresh air having someone like Mario fight for you
I have been a client of Mr. De la Garza two times now where he shows professionalism and honesty and a definite care for the people he represents I got in a car accident in February and it caused such a hardship coming close to an end its like a breath of fresh air having someone like Mario not only represent you but fight for you, I hope not to have any more accidents but if I did I will look forward to working with him again!
- Ashley
From our clients
Hands down the best law firm in Houston
Mr. Mario de la Garza and his team are one of a kind and hands down the best law firm in Houston. They really do care about you and take your case seriously. He takes your calls and actually takes the time to talk to you and explain how everything is going to work and he leaves no questions unanswered. Thank you Mr. Mario for everything you did for me.
- Christina
From our clients
We highly recommend this firm
On behalf of my family, we are extremely grateful to The de la Garza Law Group for all their legal assistance. One important factor for us was that this involved dealing with family where we all lived outside of Texas, which required consideration for numerous phone calls to different time zones to discuss the case.
- Mariann