Houston Car Accident Attorney – Traumatic Brain Injury
Car accidents involve forces that can, and often do, cause head and brain injuries. Traumatic brain injuries are common following a Texas car accident. A traumatic brain injury (TBI) is a type of brain damage that occurs when the head experiences a sudden trauma. Traumatic brain injuries can occur due to a bump, blow or jolt to the head, disrupting the brain's normal function.
The impact that a TBI has on an accident victim's brain can vary. Some who experience a TBI suffer only mild symptoms, such as confusion, a brief loss of consciousness, headaches, blurry vision, lightheadedness, dizziness and fatigue. However, some TBIs cause much more serious symptoms, including extended loss of consciousness, slurred speech, unrelenting headaches, nausea and vomiting, and memory loss. These symptoms are exacerbated in cases involving accident victims with a history of head trauma.
Texas Car Accidents Are a Leading Cause of Traumatic Brain Injuries
Over 13.5 million people in the United States live with a traumatic brain injury. According to the Centers for Disease Control, three million people per year check into the Emergency Room with traumatic brain injury symptoms. Across the country, someone suffers a brain injury every nine seconds. Studies have shown that less than five percent of those who suffer from a TBI receive the treatment they need. Traumatic brain injuries are also listed as a contributing cause of about one-third of the accident-related deaths in the United States, with about 155 people dying from brain injuries each day.
More than 380,000 people live with a traumatic brain injury in Texas, and there are roughly 144,000 new TBI cases each year.
Depending on the source, motor vehicle accidents are either the second or third leading cause of traumatic brain injuries. Car accidents frequently result in serious head injuries due to the extreme forces involved in a collision. While many TBIs result from a motorist's head colliding into a hard surface in the car, TBIs may occur due to the internal forces that happen when the brain hits the inside of the skull. Even if an accident victim was wearing their seatbelt at the time, they could still suffer from a TBI. 
Symptoms of Traumatic Brain Injuries
One of the things about traumatic brain injuries that makes them so difficult to diagnose and treat is that, in many cases, there are no physical symptoms in the immediate aftermath of the accident. A TBI can occur anytime someone suffers a blow to the head. Accident victims must get checked out by a doctor after an accident, even if it seemed minor, or they are not experiencing any symptoms.
While accident victims who suffered a TBI may not always exhibit symptoms right after the accident, symptoms may show up hours, days, weeks or even months later. The symptoms of a TBI depend on the severity of the damage to the brain. In cases of a mild TBI, the symptoms may include:
Confusion
Difficulty concentrating
Dizziness
Fatigue
Foul taste in the mouth
Headache
Lightheadedness
Loss of consciousness for a short time
Memory issues
Mood changes
Ringing in the ears
Severe cases of traumatic brain injuries will typically include all of the above symptoms, as well as one or more of the following:
Continued nausea
Difficulty waking up
Dilation of the pupils
Increased confusion
General agitation
Loss of coordination
Numbness in the arms and legs
Repeated vomiting
Restlessness
Seizures
Slurred speech
Unrelenting headaches
Accident victims who are experiencing any of these symptoms should immediately obtain medical care to evaluate the damage's extent. This is crucial because many who suffer from a TBI also suffer from secondary brain damage. A secondary injury is caused by the brain function changes as a result of the primary injury. After a TBI, the cellular processes in the brain can change. This may lead to a variety of complications, including:
Ischemia (insufficient blood flow to the brain)
Hypoxia (inadequate oxygen levels in the brain)
Hypotension (low blood pressure)
Cerebral edema (swelling of the brain)
An increase in intracranial pressure
Obtaining prompt medical care is critical to reducing the lasting effects of a TBI. Even if an accident victim does not notice any symptoms, they should still go to the doctor to get checked out.
Contact an Experienced Houston Car Accident Lawyer for Immediate Assistance
In a split second, an accident can drastically change the course of your life. If you have recently been injured in a Houston car accident and suffered a TBI, The de la Garza Law Group attorneys can help. At The de la Garza Law Group, we pride ourselves in our client-centered approach that always puts the client's needs first. We will deal with the at-fault party and their insurance company so that you can focus on your recovery. We will also investigate the accident and work with your healthcare providers to gather all necessary documentation of your injuries.
Our team of Houston brain injury lawyers is committed to helping clients get their lives back on track after suffering from a serious head injury. If you or someone you love has recently suffered a traumatic brain injury following a Texas car crash, reach out to The de la Garza Law Group today. We provide all prospective clients with a free, no-obligation case evaluation in which we give an honest and thorough assessment of your case. To learn more, call 713-784-1010, or call toll-free at 844-784-1010.
We proudly represent clients throughout Texas, including all major metropolitan areas. We represent many clients throughout the greater Houston area, including Harris County, Fort Bend County, Galveston County, Brazoria County, Jefferson County, Chambers County, Waller County, and Montgomery County, including The Woodlands, Pearland and Sugar Land.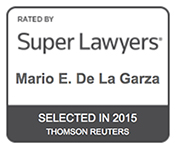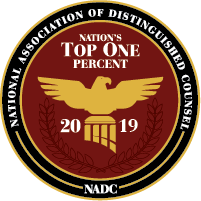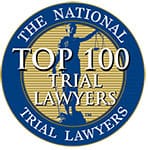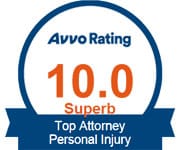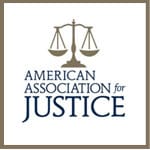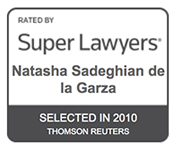 From our clients
I would definitely use Mario again
Mario was very professional at all times. The one thing that made me at ease with him was that when I would text him, I would get a response every time within 10 minutes.or less. There was always an answer from him every time I had a question. I would definitely use Mario again if needed and would highly recommend him to someone else needing an attorney.
- Robert
From our clients
Its like a breath of fresh air having someone like Mario fight for you
I have been a client of Mr. De la Garza two times now where he shows professionalism and honesty and a definite care for the people he represents I got in a car accident in February and it caused such a hardship coming close to an end its like a breath of fresh air having someone like Mario not only represent you but fight for you, I hope not to have any more accidents but if I did I will look forward to working with him again!
- Ashley
From our clients
Hands down the best law firm in Houston
Mr. Mario de la Garza and his team are one of a kind and hands down the best law firm in Houston. They really do care about you and take your case seriously. He takes your calls and actually takes the time to talk to you and explain how everything is going to work and he leaves no questions unanswered. Thank you Mr. Mario for everything you did for me.
- Christina
From our clients
We highly recommend this firm
On behalf of my family, we are extremely grateful to The de la Garza Law Group for all their legal assistance. One important factor for us was that this involved dealing with family where we all lived outside of Texas, which required consideration for numerous phone calls to different time zones to discuss the case.
- Mariann