Houston Car Accident Attorneys Help Those Suffering from Neck Injuries Pursue a Claim for Compensation
A neck injury is one of the most serious types of injuries following a car accident. Neck injuries can be debilitating, often resulting in life-long pain, discomfort and, in some cases, disability. While neck injuries are common, that does not mean that these injuries affect every accident victim in the same way. Some accident victims may heal within a few weeks, while others are in and out of surgery for months. Sadly, many who suffer a neck injury will never see their function completely return to normal.
At The de la Garza Law Group, we have over 30 years of combined experience aggressively representing Houston car accident victims and helping them obtain compensation for their injuries. Our team of knowledgeable attorneys diligently pursues claims for compensation on our clients' behalves. After an accident, it is natural to feel frustrated, confused and overwhelmed. When you choose to work with The de la Garza Law Group, our compassionate attorneys will guide you through the recovery process, easing many of the burdens, so you can focus on healing and getting your life back.
Neck Injury Statistics:
Up to 40% of car accidents cause chronic, debilitating pain.
Most whiplash neck injuries occur at speeds of less than 12 miles per hour.
About 10% of the people who suffer whiplash will end up permanently disabled.
For every 6 million people involved in a low-speed collision:

3 million will suffer some kind of whiplash injury
1.5 million will suffer from chronic pain
300,000 will become disabled.

There are three million cases of whiplash each year in the United States.
Whiplash occurs five times more often in women than in men.
Whiplash injuries occur most often in people between the ages of 30 and 50.
75% of whiplash patients suffer symptoms for more than six months.
22% of whiplash patients do not return to normal within one to two years after the accident.
Types of Neck Injuries
Neck injuries, while all quite serious, range in severity. The most common type of neck injury is whiplash, which is caused by the rapid back-and-forth motion of the neck. When the neck moves in this rapid fashion, the bones, discs, ligaments and nerves of the back and neck can be damaged. Often, whiplash will heal over the course of a few weeks or months; however, severe cases of whiplash can result in lingering, long-term pain. Other symptoms of whiplash include:
Dizziness
Fatigue
Neck pain
Stiffness in the neck
Headaches, often at the base of the skull
Numbness or tingling in the arms
Loss of memory
Reduced range of motion
Depression
Blurred vision
Ringing in the ears
Tenderness in the shoulders, upper back and upper arms
Irritability
Trouble sleeping
Even a minor case of whiplash may be an indication of a more serious injury elsewhere in the neck, spine or brain. Most commonly the injury is to the cervical discs. These are soft discs that provide cushioning between the spinal bones, and act as shock absorbers as we move. If sufficient force is applied to the neck, these discs suffer damage that creates bulging, herniation, rupturing and/or a disc slip. These are usually detected via an MRI.
However, not all damage caused by a neck injury is visible with a traditional CT scan or MRI. Thus, when a patient continues to complain of neck pain, doctors will often perform additional imaging procedures, such as diffuse tensor imaging (DTI) or positron emission tomography (PET scan). These procedures can identify whether there is any brain damage accompanying the injury.
Aside from whiplash, there are other types of neck injuries that can occur after a car accident, including a broken neck. A broken neck is just as serious as it sounds. Typically, a broken neck is the result of one or more of the vertebrae in the neck getting fractured or broken. For more mild fractures, an accident victim may be able to heal sufficiently by wearing a cervical brace for a few weeks. However, accident victims suffering from a severely broken neck will likely require several surgeries and may even suffer paralysis as a result of their injuries.
Injuries to the neck are extremely common in car accidents. Accident victims who suffered a serious neck injury are encouraged to reach out to a dedicated injury lawyer to discuss their situation and how they can pursue a claim for compensation.
Contact The de la Garza Law Group to Speak with a Knowledgeable Houston Personal Injury Lawyer
If you have been involved in a car accident, do not ignore any signs of neck pain. Even minor neck pain is often a sign that you may have a more serious injury that requires immediate medical attention. At The de la Garza Law Group, we proudly represent clients who are suffering from whiplash and other neck, spine and brain injuries caused by a car accident. For more than two decades, we have been representing injury victims in all types of personal injury claims. Throughout this time, we have come to understand how to lessen the burdens that this challenging process can put on our clients.
Our team of dedicated Houston personal injury lawyers is committed to helping clients get their lives back on track after suffering from an injury. If you or someone you care about is experiencing neck pain or believe that you have suffered a neck injury in an accident, contact The de la Garza Law Group today. We offer all prospective clients a free, no-obligation consultation in which we will provide an honest and thorough assessment of your case. To learn more, call 713-784-1010 or toll-free at 844-784-1010. We proudly represent clients throughout Harris County, as well as in Fort Bend and Montgomery Counties, including The Woodlands, Pearland and Sugar Land.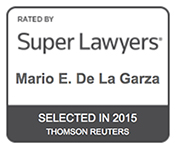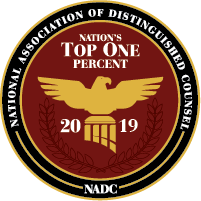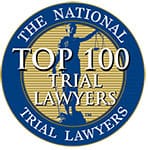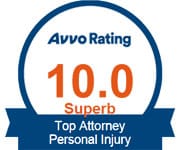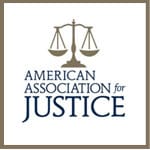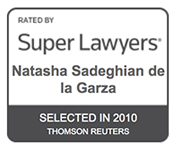 From our clients
I would definitely use Mario again
Mario was very professional at all times. The one thing that made me at ease with him was that when I would text him, I would get a response every time within 10 minutes.or less. There was always an answer from him every time I had a question. I would definitely use Mario again if needed and would highly recommend him to someone else needing an attorney.
- Robert
From our clients
Its like a breath of fresh air having someone like Mario fight for you
I have been a client of Mr. De la Garza two times now where he shows professionalism and honesty and a definite care for the people he represents I got in a car accident in February and it caused such a hardship coming close to an end its like a breath of fresh air having someone like Mario not only represent you but fight for you, I hope not to have any more accidents but if I did I will look forward to working with him again!
- Ashley
From our clients
Hands down the best law firm in Houston
Mr. Mario de la Garza and his team are one of a kind and hands down the best law firm in Houston. They really do care about you and take your case seriously. He takes your calls and actually takes the time to talk to you and explain how everything is going to work and he leaves no questions unanswered. Thank you Mr. Mario for everything you did for me.
- Christina
From our clients
We highly recommend this firm
On behalf of my family, we are extremely grateful to The de la Garza Law Group for all their legal assistance. One important factor for us was that this involved dealing with family where we all lived outside of Texas, which required consideration for numerous phone calls to different time zones to discuss the case.
- Mariann