Houston Car Accident Attorney – Burn Injury
While any Texas car accident can be deadly, certain factors significantly increase the likelihood of a fatal accident. Burns are one such factor. While explosions and fires are only involved in about one-tenth of one percent of car accidents, those accidents that involve fire are responsible for nearly three percent of the fatalities. Most people who suffer burn injuries related to car accidents will recover; however, they may suffer lifelong disability or disfigurement due to their injuries.
Classification of Burns
Doctors classify burns into three groups, depending on the severity of the damage to the skin. Third-degree burns are the most serious, followed by second-degree burns. First-degree burns are the least serious.
First-Degree Burns: A first-degree burn is the least serious burn classification and affects only the skin's top layer, called the epidermis. First-degree burns often cause minor pain and redness but do not typically result in blisters or open sores. The pain and redness associated with first-degree burns subside after about a week. Treatment for a first-degree burn will include soaking the affected area in cool water and over-the-counter pain medication.
Second-Degree Burns: Second-degree burns affect the top two layers of the skin; the epidermis and the dermis. Most often, a second-degree burn will cause pain, redness and blistering. Less serious second-degree burns can be treated with over-the-counter antibiotic cream; however, more serious second-degree burns will require a skin graft. A skin graft is a medical procedure in which a doctor places artificial or healthy skin over the burned skin to protect the area as it heals. Most second-degree burns result in permanent scarring.
Third-Degree Burns: A third-degree burn affects all three layers of the skin; the epidermis, the dermis, as well as the subcutaneous tissue, or hypodermis. These severe burns frequently result in lifelong disfigurement or disability. For example, nerve endings, sweat glands and hair follicles can be severely damaged. Third-degree burns often result in severe scarring and may require a skin graft.
Burns alone are serious. However, certain complications can make burn injuries even more debilitating. For example, the following are complications that may arise after a burn injury:
Amputation;
Bacterial infection, possibly leading to sepsis;
Breathing problems or respiratory complications due to smoke inhalation or damaged nasal passages;
Fluid loss and dehydration;
Low body temperature, and
Permanent scarring.
Car Accident-Related Burn Injuries
While there are several different types of burns, the most common burn associated with Texas car accidents is a thermal burn. Thermal burns also referred to as heat burns, are caused by exposure to extreme heat and are the most common burn injuries. The hotter the object that comes in contact with the skin, the more serious the burn. These burns can take years to heal and, in severe cases, may prevent an accident victim from working again.
In a car accident resulting in serious burns, accident victims may pursue a claim against any at-fault party. In many cases, this would include another motorist whose negligent actions caused the accident. However, fuel-system leaks are also a major contributing factor to almost all car accidents involving explosions or fires.
Cars should be designed so that they will not catch fire after an accident. The National Highway Traffic Safety Administration (NHTSA) adopted standards regulating the amount of fuel allowed to spill from a car's fuel system after a crash. After an accident, the vehicle must be preserved and examined by an expert witness to determine if the vehicle's fuel system was faulty.
Reach Out to a Dedicated Houston Car Accident Lawyer to Discuss Your Burn Injuries
If you or someone you love has been burned following a Texas car accident, contact the dedicated personal injury lawyers at The de la Garza Law Group now.
At The de la Garza Law Group, we know that no two cases are the same. Every client is special. Every case is personal. We know that to help our clients obtain the justice they deserve, we must get to know our clients and how the accident has impacted their lives. For this reason, we spend significant time getting to know the details of each client's case and always maintain awareness of the client's goals for the representation.
At The de la Garza Law Group, our team of dedicated personal injury lawyers is committed to helping clients obtain full and fair compensation for their injuries. We offer all clients a free, no-obligation consultation in which we will provide an honest evaluation of your case. We can also accommodate clients who are unable to travel due to their injuries. To learn more, call 713-784-1010, or call toll-free at 844-784-1010.
We proudly represent clients throughout Texas, including all major metropolitan areas. We represent many clients throughout the greater Houston area, including Harris County, Fort Bend County, Galveston County, Brazoria County, Jefferson County, Chambers County, Waller County, and Montgomery County, including The Woodlands, Pearland and Sugar Land.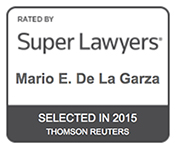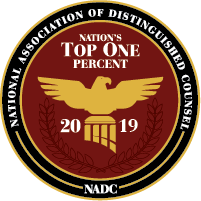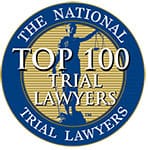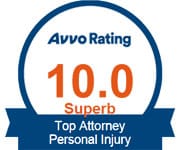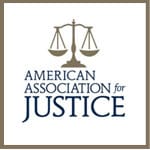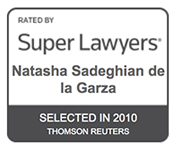 From our clients
I would definitely use Mario again
Mario was very professional at all times. The one thing that made me at ease with him was that when I would text him, I would get a response every time within 10 minutes.or less. There was always an answer from him every time I had a question. I would definitely use Mario again if needed and would highly recommend him to someone else needing an attorney.
- Robert
From our clients
Its like a breath of fresh air having someone like Mario fight for you
I have been a client of Mr. De la Garza two times now where he shows professionalism and honesty and a definite care for the people he represents I got in a car accident in February and it caused such a hardship coming close to an end its like a breath of fresh air having someone like Mario not only represent you but fight for you, I hope not to have any more accidents but if I did I will look forward to working with him again!
- Ashley
From our clients
Hands down the best law firm in Houston
Mr. Mario de la Garza and his team are one of a kind and hands down the best law firm in Houston. They really do care about you and take your case seriously. He takes your calls and actually takes the time to talk to you and explain how everything is going to work and he leaves no questions unanswered. Thank you Mr. Mario for everything you did for me.
- Christina
From our clients
We highly recommend this firm
On behalf of my family, we are extremely grateful to The de la Garza Law Group for all their legal assistance. One important factor for us was that this involved dealing with family where we all lived outside of Texas, which required consideration for numerous phone calls to different time zones to discuss the case.
- Mariann