Houston Car Accident Attorney – Amputation Injury
While it can be difficult to recover from many accident-related injuries, adjusting to life after an amputation is especially challenging. Those who undergo an amputation must learn to live their life in a completely different way. Each year, at least 30,000 people have one or more limbs amputated. Car accidents are the leading cause of amputations. Accident victims who suffered the loss of a limb due to a Texas car accident can pursue a personal injury claim against those responsible for causing the accident. If successful, the compensation available through a Houston personal injury claim can help amputees deal with the financial aspect of their recovery, so they can begin to adjust to their new way of life.
Limb Loss Statistics
Currently, in the United States, an estimated 2.1 million people are living with limb amputations. This equates to about one in every 200 people. This number is growing. Each year, about 185,000 people require an amputation, meaning that there are between 300 and 500 amputations per day. Aside from amputations due to medical conditions, car accidents are the leading cause of amputations. Doctors refer to these as "traumatic amputations."
Approximately 70 percent of traumatic amputations involve the upper limbs, including the arms, hands and fingers. Of those who underwent an amputation, about 22 percent were readmitted to the hospital within 30 days due to various complications.
In most cases, those who require an amputation can reach a high level of function over time. However, the recovery process is a lengthy one and often involves months or years of pain. Additionally, about one-third of all amputees report suffering from mental health symptoms they previously did not experience, primarily anxiety and depression.
Damages Available to Those Who Lost a Limb in a Texas Car Accident
Following any Houston car accident, injured motorists can file a personal injury claim against the parties responsible for causing the accident. In large part, cases involving an amputation are similar to other cases involving a severe injury. However, what sets these cases apart is that amputations, by their very nature, are permanent and will never "get better."
Texas law provides for several types of damages in car accident cases resulting in an amputation. These damages are divided into two categories: economic and non-economic damages. Economic damages represent those costs that an accident victim incurred due to the defendant's negligence. For example, the following are common types of economic damages awarded in amputation accident cases:
Hospital bills
Surgery expenses
The cost of future medical care
Lost wages
Loss of earning capacity
Transportation to medical appointments
Any construction costs that are necessary to retrofit a home to accommodate an accident victim's disability
The cost of assistive devices, such as wheelchairs
Non-economic damages refer to the emotional impact that the accident had on the victim's life. While just as important as economic damages, these damages tend to be harder to prove because some subjectivity is involved. For example, the following damages may be available in a Houston car accident case resulting in an amputation:
Physical pain
Mental anguish
Physical impairment
Disfigurement
Loss of consortium, or loss of social, familial interaction between close loved ones
Amputations are traumatic. Thus, non-economic damages in these cases tend to be significant. However, insurance companies will frequently attempt to approach a vulnerable accident victim, hoping to get them to settle the case quickly, for far less than they deserve. Accident victims who suffered limb loss should reach out to an experienced personal injury attorney for assistance rather than deal with the insurance companies independently. An attorney can help convey the seriousness of an accident victim's injuries, as well as the impact the injuries had on their life, significantly increasing the potential damages award.
Contact a Houston Car Accident Lawyer for Help with Your Case
If you suffered through an amputation due to a Texas car accident, the attorneys at The de la Garza Law Group can help. We have a long history of successfully representing accident victims in all types of claims, including those who have suffered the loss of use of limbs.
At The de la Garza Law Group, our team of knowledgeable Houston car accident lawyers is dedicated to helping clients obtain the compensation they need to move on with their life after a serious accident. We understand that your emotional and financial well-being are likely in jeopardy after a serious accident and aggressively pursue compensation on your behalf. We offer all clients a free, no-obligation consultation in which we will provide an honest evaluation of your case. To learn more, call 713-784-1010, or call toll-free at 844-784-1010.
We proudly represent clients throughout Texas, including all major metropolitan areas. We represent many clients throughout the greater Houston area, including Harris County, Fort Bend County, Galveston County, Brazoria County, Jefferson County, Chambers County, Waller County, and Montgomery County, including The Woodlands, Pearland and Sugar Land.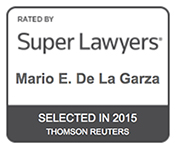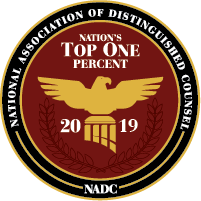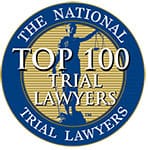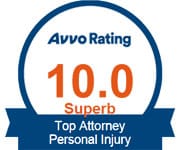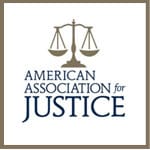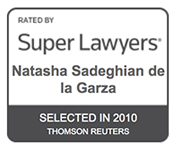 From our clients
I would definitely use Mario again
Mario was very professional at all times. The one thing that made me at ease with him was that when I would text him, I would get a response every time within 10 minutes.or less. There was always an answer from him every time I had a question. I would definitely use Mario again if needed and would highly recommend him to someone else needing an attorney.
- Robert
From our clients
Its like a breath of fresh air having someone like Mario fight for you
I have been a client of Mr. De la Garza two times now where he shows professionalism and honesty and a definite care for the people he represents I got in a car accident in February and it caused such a hardship coming close to an end its like a breath of fresh air having someone like Mario not only represent you but fight for you, I hope not to have any more accidents but if I did I will look forward to working with him again!
- Ashley
From our clients
Hands down the best law firm in Houston
Mr. Mario de la Garza and his team are one of a kind and hands down the best law firm in Houston. They really do care about you and take your case seriously. He takes your calls and actually takes the time to talk to you and explain how everything is going to work and he leaves no questions unanswered. Thank you Mr. Mario for everything you did for me.
- Christina
From our clients
We highly recommend this firm
On behalf of my family, we are extremely grateful to The de la Garza Law Group for all their legal assistance. One important factor for us was that this involved dealing with family where we all lived outside of Texas, which required consideration for numerous phone calls to different time zones to discuss the case.
- Mariann