The de la Garza Law Group COVID-19 Resource Page
The COVID-19 crisis has affected nearly every aspect of life since it started spreading in the United States. Over the course of only a couple months, Texans have had to quickly adjust to many new changes in spite of incredible anxiety and uncertainty.
At The de la Garza Law Group, we understand how stressful this time has been. We are dedicated to the safety and health of our staff, families and communities and want to help in any way possible. As such, we have compiled a resource guide for Harris County residents who may be looking for resources to support through this trying time.
General COVID-19 Information
COVID-19, also known generally as the coronavirus, is a new type of coronavirus that is easily transmissible and potentially serious. It causes a range of symptoms, some who get it show no symptoms (but are still able to spread the virus to others) while some end up hospitalized and some die. Because this is a new illness, disease data is always changing.
National information from the Centers for Disease Control and Prevention (CDC) is available at:
Data on the number of confirmed cases of COVID-19 in Harris County, Texas is available here: Harris County Department of Health. This information is updated regularly to reflect current information.
How COVID-19 Spreads
COVID-19 seems to be spreading very easily between people, even those who do not feel ill are potentially contagious. COVID-19 transmits mainly through close contact with infected individuals. The respiratory droplets of people carrying the coronavirus are spread to others through coughs and sneezes. The virus can live on surfaces too.
See more here: How COVID-19 Spreads
Protecting Yourself and Your Family
The CDC recommends taking a few basic measures to protect yourself and others from infection:
Practice social distancing by staying home as much as possible, avoiding groups of people and staying at least six feet away from people when in public
Wear a face mask when outside the home, a homemade fabric face covering will offer some protection to people around you and possibly keep you from touching your face
Wash your hands for at least 20 seconds frequently
Stay home if feeling sick
Disinfect frequently touched surfaces often
Although most who contract COVID-19 can recover at home, some individuals are at higher risk of having a severe case of COVID-19. These include:
Those age 65 or older
Those with underlying health conditions such as heart disease and diabetes
Those who are immunocompromised
Pregnant women
People prone to respiratory conditions like asthma
Members of high-risk groups should be extra vigilant about preventing infection.
What to Do If You Feel Sick
If you are feeling ill, it is important to stay home and monitor your symptoms. Fever, cough and shortness of breath are classic symptoms of COVID-19. Many people will be able to recover from coronavirus at home without medical intervention, but some will have serious complications. Seek immediate medical attention if you have trouble breathing, persistent chest pain or pressure, lethargy or blueish lips and face.
Unless you are experiencing a medical emergency, always call your provider before going in to the hospital or other care facility.

Take the Houston and Harris County Public Health self-assessment tool to see if you qualify for testing
DSHS Approved Drive-Thru Testing Locations
Stay Home, Work Safe Order
Harris County, Texas is under a Stay Home, Work Safe Order in accordance with Governor Abbott's Executive Order. All nonessential businesses have been ordered to close and residents have been asked to leave their homes only for essential activities. Details of this order, including a list of essential businesses and services and approved reasons for going out can be found here.
Following this order is critical to slowing the spread of the COVID-19 virus. Violations of the provisions of the order are punishable by fines of up to $1,000 and up to 180 days in jail. To report non-essential entities violating current public health orders, residents can call 832-839-6941 or file online.
This order has caused some confusion among businesses and forced many to close despite their desire to stay open. There are financial and supportive resources available for small businesses, employers and for employees who have been laid off due to COVID-19 closures.
Price Gouging
Charging an exorbitant price for fuel, food, medicine, or other necessities is illegal price gouging. Harris County Attorney Vince Ryan has the authority to file civil actions to stop these kinds of activities. If you feel that you are being unfairly charged for necessary goods or services such as medicine, fuel, food, or, lodging, raise the issue of price gouging with the provider. Speak to them respectfully but be frank. If you are unable to resolve the matter, please contact the office of the Harris County Attorney at ConsumerHelp@cao.hctx.net.
Information on Consumer Complaints during COVID-19 from Harris County
Community Resources
The swift and extreme disruption of routine has been a tough adjustment for families everywhere. Schools have closed and kids are now learning at home. Millions are out of work across the country while others now face considerable risk by going to work that has been deemed essential. For information on dealing with these changes and tips for preparation and prevention see CDC Community and School Resources.
Mental health is as important as physical health and the coronavirus pandemic has understandably caused many people high levels of stress and anxiety. To protect your emotional wellbeing, try to:
Practice healthy habits, such as well-balanced meals, adequate sleep and exercise
Avoid drugs and alcohol
Take breaks from stressful news coverage and other forms of media that can be upsetting, such as social media and television
Connect with loved ones while still observing social distancing
Relax and take time to enjoy hobby activities
Reach out for help if you are struggling, many services are offering telehealth or phone options for those who are in crisis or need mental health care
Harris County Mental Health Resources
Financial Resources and Assistance
Relief legislation has been passed that addresses the financial hardships many are experiencing while being out of work.
Student debt and federal loans will automatically be placed in administrative forbearance, meaning no payments will be required until September 30, 2020. COVID-19 Student Loan Information
Contact Student Loan Servicers
Texas Courts Information
Court operations have been disrupted by coronavirus closures. Some services have been moved to an online format.

How You Can Help
The best way to help is to follow social distancing guidelines and other recommendations to help stop the spread of COVID-19. If you still feel led to volunteer, there are many opportunities to help.
Harris County Medical Reserve Corps (MRC) is looking for volunteers in response to the COVID-19 outbreak. MRC is specifically looking for the following individuals:
Epidemiological Investigators need volunteers to assist with investigations and intake assistants to help register cases into internal reporting system. Qualified volunteers can include 2nd year MPH students, NP's, RN, PA's, or other healthcare professionals.
Medical Professionals to assist at our Specimen Collection sites (Collecting patient samples) including Nurses, Physicians, Paramedics, Medical assistants
Join MRC and check Harris County MRC (if medical professional please fill out occupation page fully) here. If interested in volunteering please reach out to Angelina Fontenot at MRC@phs.hctx.net
If you are a resident or a non-profit organization looking to support the regional response to COVID-19 visit Volunteer Houston for information on how you can help.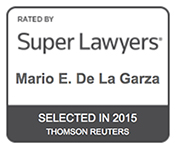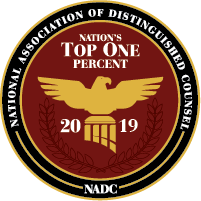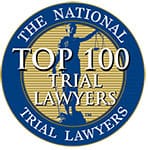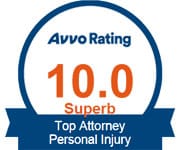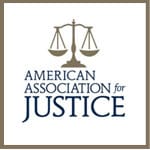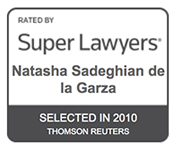 From our clients
I would definitely use Mario again
Mario was very professional at all times. The one thing that made me at ease with him was that when I would text him, I would get a response every time within 10 minutes.or less. There was always an answer from him every time I had a question. I would definitely use Mario again if needed and would highly recommend him to someone else needing an attorney.
- Robert
From our clients
Its like a breath of fresh air having someone like Mario fight for you
I have been a client of Mr. De la Garza two times now where he shows professionalism and honesty and a definite care for the people he represents I got in a car accident in February and it caused such a hardship coming close to an end its like a breath of fresh air having someone like Mario not only represent you but fight for you, I hope not to have any more accidents but if I did I will look forward to working with him again!
- Ashley
From our clients
Hands down the best law firm in Houston
Mr. Mario de la Garza and his team are one of a kind and hands down the best law firm in Houston. They really do care about you and take your case seriously. He takes your calls and actually takes the time to talk to you and explain how everything is going to work and he leaves no questions unanswered. Thank you Mr. Mario for everything you did for me.
- Christina
From our clients
We highly recommend this firm
On behalf of my family, we are extremely grateful to The de la Garza Law Group for all their legal assistance. One important factor for us was that this involved dealing with family where we all lived outside of Texas, which required consideration for numerous phone calls to different time zones to discuss the case.
- Mariann