Dedicated Personal Injury Attorneys Serving Houston and all of Texas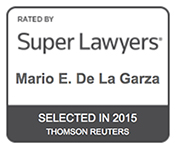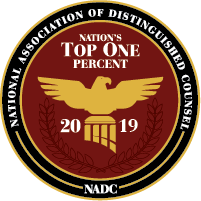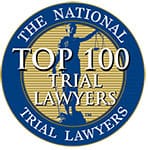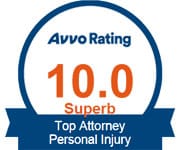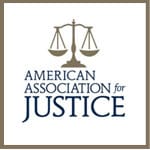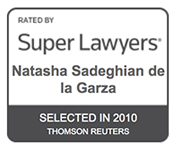 "He embraces you and holds your hand every step of the way.
"
A Results-Based Houston Texas Personal Injury Law Firm Dedicated to Getting Injured Clients Maximum Compensation
At The de la Garza Law Group, we pride ourselves on the exceptional representation we provide to each of our clients. While there are many ways to measure success, we believe that actions speak louder than words. Below are just a few of the recent verdicts and settlements that we have been able to obtain for our injured clients:
A severe truck accident results in injured victims and their spouses getting justice.
A Texas utility pole worker was severely injured as a result of faulty equipment.
In a workplace accident where a young agricultural worker was crushed by farm equipment.
Settlement for a bicyclist who was catastrophically injured in a truck accident.
From our clients
I would definitely use Mario again
Mario was very professional at all times. The one thing that made me at ease with him was that when I would text him, I would get a response every time within 10 minutes.or less. There was always an answer from him every time I had a question. I would definitely use Mario again if needed and would highly recommend him to someone else needing an attorney.
- Robert
From our clients
Its like a breath of fresh air having someone like Mario fight for you
I have been a client of Mr. De la Garza two times now where he shows professionalism and honesty and a definite care for the people he represents I got in a car accident in February and it caused such a hardship coming close to an end its like a breath of fresh air having someone like Mario not only represent you but fight for you, I hope not to have any more accidents but if I did I will look forward to working with him again!
- Ashley
From our clients
Hands down the best law firm in Houston
Mr. Mario de la Garza and his team are one of a kind and hands down the best law firm in Houston. They really do care about you and take your case seriously. He takes your calls and actually takes the time to talk to you and explain how everything is going to work and he leaves no questions unanswered. Thank you Mr. Mario for everything you did for me.
- Christina
From our clients
We highly recommend this firm
On behalf of my family, we are extremely grateful to The de la Garza Law Group for all their legal assistance. One important factor for us was that this involved dealing with family where we all lived outside of Texas, which required consideration for numerous phone calls to different time zones to discuss the case.
- Mariann
Accidents change lives. At de la Garza Law Group our primary goal is to help our clients who have been injured due to another's negligence get their life back on track. Every client is unique, and has differing priorities, needs and goals. Unlike other Texas personal injury firms, we pride ourselves in taking a client-first approach to every step of the recovery process. We start by listening to our clients, seeking to gain an understanding of what their life was like before the accident. Once we have a firm grasp of who our client is, what is important to them, and how the accident impacted their life, we then work with our client to develop a comprehensive recovery strategy. To learn more about how we can help you with your case, contact de la Garza Law Group to schedule a free consultation.
START YOUR FREE CONSULTATION
Reliable Personal Injury Trial Lawyers with a Track Record of Success
For over a decade, clients have trusted de la Garza Law Group to help get them the compensation they need and deserve after being injured in an accident.
Some Houston Texas personal injury and accident lawyers are more interested in taking on as many cases as they can, settling them quickly, and then moving on to the next case. At de la Garza Law Group, we never use this churn-and-burn strategy because it goes against the very foundation of our firm.
We believe that the true measure of success is not just about the amount of money we can recover for our clients and their families, but about the impact we have on our clients' lives.
Over the years, we have had countless clients refer their friends and loved ones to us, so that we can help them with their situation. We consider this the highest form of praise.
Why Choose de la Garza Law Group as your Houston personal injury lawyer?
We understand that there are many Houston personal injury law firms, taking a variety of approaches when it comes to client representation. Among the aspects of de la Garza La Group that clients appreciate most are the following:
At de la Garza Law Group, every case is personal. We value having a real connection with our clients and believe that is key to our longevity and success in what is a very competitive business. Along those lines, we take the time to listen to our clients' needs and always make ourselves available to discuss a case.
We offer free consultations and clear fee agreements. We do not pressure prospective clients, or try to sell them on our services. When an accident victim decides to bring us on to handle their case, because we work on a contingency fee agreement, we only get paid if we can successfully recover compensation for you.
We are not in the business of telling people only what they want to hear. We are experienced attorneys, not salespeople. When a client calls or comes into our offices, we give them an honest assessment of their case so they can make the best decisions for themselves and their family.
A Houston Texas Personal Injury Firm Founded by Real People, For Real People
We got into the business to help people whose lives have been suddenly altered due to the negligence of others. With our extensive experience, dedication, and passion for what we do, we have what is necessary to take on even the largest businesses and insurance companies. Schedule a free consultation to speak with an attorney about your case.
Early in his career, Houston, Texas personal injury attorney Mario de la Garza enjoyed several years successfully representing clients in appellate matters involving a variety of complex civil litigation cases. While he enjoyed this work, Mr. de la Garza felt a calling to people who have been wronged by the negligence of others. In 2009, Mr. de la Garza joined a nationally recognized class action and mass tort law firm, where he worked on a variety of matters including complex pharmaceutical litigation. In 2010, Mario de la Garza established Mario de la Garza, P.C., now known as The de la Garza Law Group.
Natasha Sadeghian de la Garza
Natasha Sadeghian de la Garza, a successful Texas personal injury attorney in her own right, joined Mr. de la Garza in forming the firm.
Prior to de la Garza Law Group, Ms. de la Garza worked in several Houston-area personal injury law firms, representing injury victims in a wide range of cases, including Texas truck accidents, slip-and-fall cases, workplace injuries and more.
We Know Every Case and Every Client is Unique
At de la Garza Law Group, we pride ourselves in giving a voice to accident victims who otherwise may not be heard.
For some clients, avoiding the need for a potentially long trial is a primary concern. For others, being able to hold an at-fault party publicly responsible for their actions is important. Whatever your needs, we are here to listen to you and help develop a strategy that starts the process of getting your life back on track.
A multi-million-dollar settlement after a young couple was killed in a car accident by a driver who swerved out of his lane, colliding head-on with the couple's vehicle.
A substantial confidential settlement against a hospital and its doctors after a newborn child developed Kernicterus, resulting in severe lifelong neurological damage.
A confidential settlement against a race track operator after a young man suffered a traumatic brain injury when a car crashed into a defectively designed and previously damaged concrete barrier.
In a moment's notice, an accident can change the course of someone's life. At de la Garza Law Group, we pride ourselves in providing clients with a unique form of client-centered representation that puts their needs first. Every case is personal, and while we have over 20 years of experience handling Texas personal injury cases, we cannot know what is important to our client until we take the time to get to know them and how the accident has impacted their life.
Get better results with a Houston personal injury lawyer
Our team of dedicated Houston catastrophic injury lawyers are dedicated to assisting clients overcome the hurdles along the recovery process, and helping them get their lives back on track.
People who hire an attorney are more likely to receive compensation in their personal injury cases. And, payouts are higher for people who hire an attorney.
This is according to a study titled, Paying for Auto Injuries, performed by the Insurance Research Council (IRC).
After an accident, injury victims typically have to deal with insurance companies that are reluctant or outright unwilling to offer meaningful compensation. The dedicated Houston personal injury trial attorneys at de la Garza Law Group represent clients in negotiations with insurance companies to work towards a favorable resolution. However, because our attorneys have significant litigation experience, we do not hesitate to get up from the negotiation table when the other side is not interested in playing fair. We help clients with:
Frequently Asked Questions
Landowners have a duty to make sure that their property is safe for those whom they allow to enter. However, falls continue to be a leading cause of injury in Texas and across the country. Often, slip-and-fall accidents occur at grocery stores, shopping malls or in parking lots; however, private citizens may also be liable for defective or dangerous conditions in their home or apartment.