What should I do if I was injured at work without workers' compensation benefits?
Most employees who are injured on the job assume that their best option is to file a workers' compensation claim. However, Texas does not require employers to purchase workers' compensation coverage. Because of this, a workers' comp claim is often unavailable to injured workers.
While you may not obtain workers' compensation benefits, you can still bring a Houston work injury claim against your employer or any other party who negligently caused your injuries.
The biggest difference between a personal injury case and a workers' compensation claim is that an injured worker must prove that the defendant—either their employer or some other third party—was negligent in causing the workers' injuries. While this may seem like a straightforward task, it is not always the case.
When you file a Texas personal injury claim against an employer or another at-fault party, their insurance company will likely be the one defending against the case. Insurance companies are profit-motivated corporations that have every reason to deny your claim or settle it for as little as possible. Not only that, but insurance companies have highly skilled lawyers working for them, creating a knowledge gap between you and the insurance company. In other words, the insurance company knows the system and uses this knowledge against vulnerable injury victims.
Other Workers' Compensation FAQs: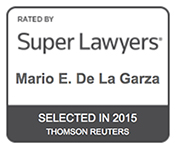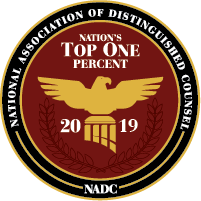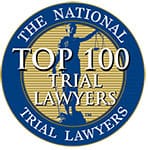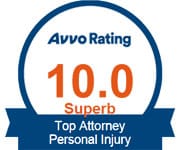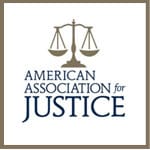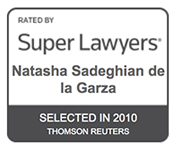 From our clients
I would definitely use Mario again
Mario was very professional at all times. The one thing that made me at ease with him was that when I would text him, I would get a response every time within 10 minutes.or less. There was always an answer from him every time I had a question. I would definitely use Mario again if needed and would highly recommend him to someone else needing an attorney.
- Robert
From our clients
Its like a breath of fresh air having someone like Mario fight for you
I have been a client of Mr. De la Garza two times now where he shows professionalism and honesty and a definite care for the people he represents I got in a car accident in February and it caused such a hardship coming close to an end its like a breath of fresh air having someone like Mario not only represent you but fight for you, I hope not to have any more accidents but if I did I will look forward to working with him again!
- Ashley
From our clients
Hands down the best law firm in Houston
Mr. Mario de la Garza and his team are one of a kind and hands down the best law firm in Houston. They really do care about you and take your case seriously. He takes your calls and actually takes the time to talk to you and explain how everything is going to work and he leaves no questions unanswered. Thank you Mr. Mario for everything you did for me.
- Christina
From our clients
We highly recommend this firm
On behalf of my family, we are extremely grateful to The de la Garza Law Group for all their legal assistance. One important factor for us was that this involved dealing with family where we all lived outside of Texas, which required consideration for numerous phone calls to different time zones to discuss the case.
- Mariann