Fatal Texas Uber Accident Attorney
When a person dies in a motor vehicle accident, an enormous void remains in their family. Their spouse, children and parents go on living with amputated spirits, for with the death of their loved one, a part of them also dies. This horror plays itself out on Texas highways all too often. This is not acceptable. We must make the roads and highways safer for all Texans.
And we can.
How? With good trial lawyers. Good trial lawyers hold the negligent people and companies economically accountable for the harm they cause. Skilled trial lawyers can show and tell the jury their clients' horror stories, how they happened and why they happened, so that juries can deliver verdicts that echo throughout Texas and serve as powerful reminders for all to be careful, responsible drivers on our highways.
At The de la Garza Law Group, we represent families who have lost loved ones in motor vehicle accidents of all kinds, including Uber accidents.
Texas Uber Accidents
When someone gets into an Uber, they are placing their lives in the hands of a complete stranger. Uber has basic requirements for its drivers. They must:
Be of legal driving age;
Have a license to drive;
Have one year of driving experience; and
Complete an online driving and criminal history screen.
Given the lax requirements, it is no surprise that there are many Texas Uber accidents each year. Recent studies have shown that rideshare companies are responsible for a two to three percent increase in the total number of fatal accidents in the United States.
Texas Wrongful Death Claims
When someone is killed in a Texas car accident, surviving family members can bring a wrongful death claim against the at-fault parties. Under section 71.001 of the Texas Civil Practice and Remedies Code, a spouse, parent or child may bring a wrongful death claim.
In the case of a fatal Uber accident, there can be several potentially liable parties, including:
The Uber driver;
Another driver; or
The manufacturers of one or more of the vehicles involved in the accident.
To succeed in a Texas wrongful death claim, the party bringing the claim must present evidence to establish each of the following elements:
The defendant owed a duty of care to the deceased accident victim;
The defendant violated that duty by some action or failure to act, and
The defendant's violation of that duty resulted in their loved one's death.
Wrongful death cases are defended by insurance companies with teams of highly skilled lawyers that develop creative defenses in an attempt to avoid liability. Good Texas trial lawyers that are experienced in personal injury can help develop strong strategies for success against any such defenses.
Compensation in a Fatal Texas Rideshare Accident
Under Texas law, there are generally two types of damages: actual and exemplary. Actual, or "compensatory" damages are further classified as either economic or non-economic damages. Economic damages are those that are relatively easy to quantify. The following are common types of economic damages in a wrongful death case:
Loss of inheritance
Psychological expenses for the surviving family member
Loss of services
Non-economic damages are those that are harder to quantify, but equally as important. For example, non-economic damages in a wrongful death case may include the following:
Loss of companionship and society
Loss of consortium
Unlike actual or "compensatory" damages, exemplary or "punitive" damages are not designed to compensate the claimant for their losses. Instead, they are designed to punish, to make an example of the wrongdoer based on their egregious behavior. In rare cases where the wrongdoer's gross negligence resulted in the death, exemplary damages may be awarded.
The probable amount of a verdict or settlement in a wrongful death case varies depending on the case. The following factors are typically important in estimating the value of a wrongful death case:
The accident victim's age;
The accident victims' profession, past earning history, and future earning potential;
Whether the accident victim is survived by a spouse and/or children;
Whether the accident victim was partially responsible for causing the fatal accident.
Typically, the at-fault driver's insurance company defends the case. Thus, another factor that may impact the amount of compensation in a Texas wrongful death case is the amount of available insurance.
Fatal Uber accidents that occur during a pre-arranged ride are covered up to $1,000,000 for passengers. Uber drivers injured by another motorist are primarily covered by the at-fault motorist's policy. Uber also provides an additional $1,000,000 in uninsured/underinsured motorist protection coverage. These figures represented the total coverage amount, regardless of the number of people injured or killed in the accident.
If an Uber driver, pedestrian, bicyclist or another motorist is injured in a collision at a time when there is not an Uber passenger in the car, different insurance limits may apply. For example, if the accident occurs while the driver is waiting for a fare, Uber's insurance policy only offers $50,000 per person, up to $100,000 per accident. This coverage is second-in-line behind the Uber driver's own coverage.
Contact a Dedicated Houston Wrongful Death Attorney for Immediate Assistance
If you have recently lost a loved one in a Texas Uber accident, contact The de la Garza Law Group. Our attorneys are ready fight for you each step of the way. For us, every case is personal. We recognize that every client is special, and every case deserves a tailored approach. We offer a free, no-obligation consultation in which we will provide an honest evaluation of your case. If you hire us, you will not pay us anything unless and until we win the case. Our fee is based on a percentage of the total recovery. If we do not recover money for you, you owe us nothing. To learn more, call 713-784-1010, or call toll-free at 844-784-1010.
We proudly represent clients throughout Texas. We serve clients in all of Texas' major metropolitan areas, including the greater Houston area, which includes Harris County, Fort Bend County, Montgomery County, Galveston County, Brazoria County, Jefferson County, Chambers County, and Waller County as well as cities such as The Woodlands, Pearland and Sugar Land.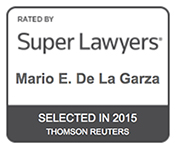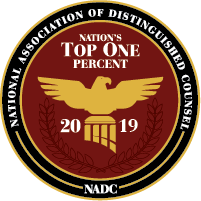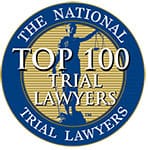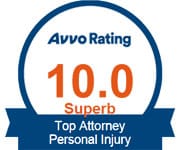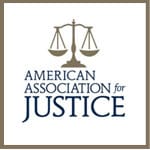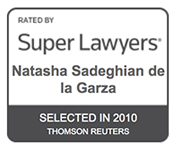 From our clients
I would definitely use Mario again
Mario was very professional at all times. The one thing that made me at ease with him was that when I would text him, I would get a response every time within 10 minutes.or less. There was always an answer from him every time I had a question. I would definitely use Mario again if needed and would highly recommend him to someone else needing an attorney.
- Robert
From our clients
Its like a breath of fresh air having someone like Mario fight for you
I have been a client of Mr. De la Garza two times now where he shows professionalism and honesty and a definite care for the people he represents I got in a car accident in February and it caused such a hardship coming close to an end its like a breath of fresh air having someone like Mario not only represent you but fight for you, I hope not to have any more accidents but if I did I will look forward to working with him again!
- Ashley
From our clients
Hands down the best law firm in Houston
Mr. Mario de la Garza and his team are one of a kind and hands down the best law firm in Houston. They really do care about you and take your case seriously. He takes your calls and actually takes the time to talk to you and explain how everything is going to work and he leaves no questions unanswered. Thank you Mr. Mario for everything you did for me.
- Christina
From our clients
We highly recommend this firm
On behalf of my family, we are extremely grateful to The de la Garza Law Group for all their legal assistance. One important factor for us was that this involved dealing with family where we all lived outside of Texas, which required consideration for numerous phone calls to different time zones to discuss the case.
- Mariann