Houston Truck Accident Attorney – Spinal Cord Injury Lawyer
The leading cause of spinal cord injuries across the nation are accidents involving large trucks, also referred to as 18-wheelers. Commercial trucks are much heavier than regular passenger vehicles, making the impact of a big rig and a passenger vehicle deadly. Those who survive a truck accident may find themselves with severe injuries, including spinal cord injuries.
According to the National Spinal Cord Injury Statistical Center, close to 40 percent of the yearly 17,000 spinal cord injuries are caused by truck, car, pedestrian and motorcycle accidents.
The impact of such a collision can fracture, compress, crush or dislocate one or more of the vertebrae protecting the spinal cord and damage critical nerve fibers. After an accident, bleeding, swelling and fluid build-up around the spinal cord may cause more damage. It can take weeks of aggressive medical treatment for doctors to fully assess the extent of damage to the spine.
Spinal cord injuries can change a truck accident victim's life in complex and painful ways. They can result in permanent or temporary paralysis, premature death, ongoing, daily pain and emotional suffering.
Truck accident victims also often suffer from a kind of spinal trauma called herniated disks. The disks are the rubbery cushions that sit between the individual vertebrae that stack to make the spine. Each disk has a soft, jellylike center, the nucleus, that is encased in a tougher, rubbery exterior, the annulus. Sometimes called a slipped disk or a ruptured disk, a herniated disk occurs when some of the nucleus pushes out through a tear in the annulus. A herniated disk, which can occur in any part of the spine, can irritate a nearby nerve. Depending on where the herniated disk is, it can result in pain, numbness or weakness in an arm or leg.
If you have been involved in an accident with a truck, seek medical attention immediately. The doctor needs to determine if you have suffered a spinal cord injury and how it may affect you now and in the future. Even if you sustained minor injuries, these injuries could morph into serious issues if not treated promptly.
In most truck accident cases, if there is paralysis involved, it is usually apparent. That said, there are other signals of trauma to the spinal cord. Those signals may include:
Difficulty with vision
Limited or reduced mobility
Loss of hearing
Headaches
Numbness, weakness, loss of sensation or tingling extremities
Pain between the neck and hips or in the back
Spinal cord injuries sustained in a truck accident can cause a great deal of damage. They can be a source of persistent, severe pain and suffering. In severe cases, they can result in hospitalization and post-discharge rehabilitation.
In you were seriously injured in a truck accident, you will most likely incur substantial medical expenses in the short term, and, in severe or complicated cases, over the long term. If your injuries are severe enough, you may need special equipment to keep mobile and may need to renovate your home to accommodate a wheelchair or other medical devices. This significant hardship in an injustice. It is like a job of extremely hard labor without pay that you did not apply for but were given without choice. For this injustice, you may seek monetary compensation under Texas law. The skilled truck accident attorneys at The de la Garza Law Group can help you obtain just compensation.
Spinal Cord Injuries in Depth
Spinal cord injuries, depending on where the injury is located, may affect any area from the back of the skull to the tailbone. Depending on where the spinal cord was injured, various body functions may be impacted. Partial or total loss of function(s) may occur from the point of a spinal cord injury down. This means that the higher the injury, the greater the damage may be.
For example, if an injury is located in the cervical section of the spine, the upper part of the spine, usually there is more severe damage to your body. This type of injury can result in paralysis to the arms, legs, trunk and torso area, and may even affect bowel and bladder control and breathing.
If an injury is in the thoracic section, or the upper back, it can cause leg paralysis and affect the functions of the bladder, diaphragm and bowel. If an injury is located in the lower back, or lumbar region, it affects the legs and hips and may also result in loss of control over the bladder, bowels and leg paralysis. If an injury is in the sacral area, located at the very bottom of the spine, it can lead to difficulty walking and some loss of bowel and bladder control. However, injuries in this section of the spine are not very common.
Injuries to the spine involving a penetrating object or a significant blow may wholly or partially sever the spine. If that happens, the injuries are generally referred to as:
Complete – Complete injuries also mean permanent damage has been done, and there is little, if any chance, of recovery. Paraplegia or quadriplegia may result.
Incomplete – Incomplete injuries to the spinal cord mean there is partial damage present. This also means that there may be some hope of recovery, and the patient may have retained some motor control and feeling in the affected areas.
Contact The de la Garza Law Group Truck Accident Attorneys
At The de la Garza Law Group, we work to obtain justice for our clients who have suffered injuries due to another's negligence. We understand that every client is unique and has differing priorities, needs and goals. At our firm, we are with you every step of the way.
We pride ourselves in taking a client-first approach. We listen to our clients to gain an understanding of what their life was like before the accident. We then work to develop a comprehensive recovery strategy. To learn more about how we can help you with your case, contact The de la Garza Law Group to schedule a free consultation. Call us at 713-784-1010 or toll free at 844-784-1010.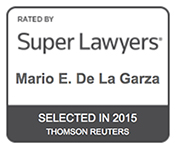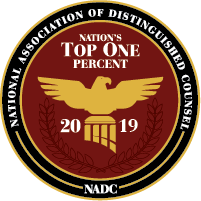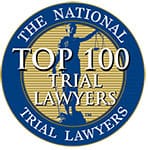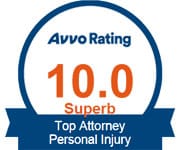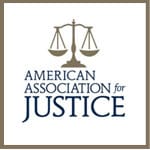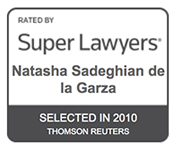 From our clients
I would definitely use Mario again
Mario was very professional at all times. The one thing that made me at ease with him was that when I would text him, I would get a response every time within 10 minutes.or less. There was always an answer from him every time I had a question. I would definitely use Mario again if needed and would highly recommend him to someone else needing an attorney.
- Robert
From our clients
Its like a breath of fresh air having someone like Mario fight for you
I have been a client of Mr. De la Garza two times now where he shows professionalism and honesty and a definite care for the people he represents I got in a car accident in February and it caused such a hardship coming close to an end its like a breath of fresh air having someone like Mario not only represent you but fight for you, I hope not to have any more accidents but if I did I will look forward to working with him again!
- Ashley
From our clients
Hands down the best law firm in Houston
Mr. Mario de la Garza and his team are one of a kind and hands down the best law firm in Houston. They really do care about you and take your case seriously. He takes your calls and actually takes the time to talk to you and explain how everything is going to work and he leaves no questions unanswered. Thank you Mr. Mario for everything you did for me.
- Christina
From our clients
We highly recommend this firm
On behalf of my family, we are extremely grateful to The de la Garza Law Group for all their legal assistance. One important factor for us was that this involved dealing with family where we all lived outside of Texas, which required consideration for numerous phone calls to different time zones to discuss the case.
- Mariann