Houston Car Accident Attorney – Broken Bone Injury
Car accidents involve a tremendous amount of force being put on the human body. While accident victims routinely experience a wide variety of injuries after being involved in a collision, broken bones are among the most common type of injury. Although broken bones may not be as life-threatening as a brain or spine injury, suffering a broken bone after an accident is still a traumatic experience. Often, broken bones are accompanied by other injuries, that require a lengthy hospital stay and time missed from work. In more serious cases, broken bones do not heal properly, leaving accident victims with lifelong pain.
Causes of Broken Bones
Car accidents often occur at high speeds and involve more than enough force to snap almost any bone in the human body. However, certain types of car accidents are more likely to result in an accident victim suffering one or more broken bones. For example, the below situations are those that frequently cause broken bones:
Being ejected from a vehicle
Striking the pavement after being ejected
Crushing forces associated with being pinned underneath a vehicle
Bracing for an impending impact
Slamming into a seatbelt or airbag
The vast majority of car accidents are preventable, and those suffering from broken bones as a result of another's negligence should contact a dedicated Houston personal injury law firm to better understand their rights.
Most Frequently Broken Bones in Car Accidents
As previously mentioned, there is enough force involved in car accidents to break any bone in the human body. However, due to the position of drivers and passengers in a vehicle, certain bones are more prone to break in a car accident. Some of the more common broken bones in car accidents include:
Rib fractures. Broken ribs are often the result of a motorist colliding into an airbag or into their seatbelt. Because ribs cannot be placed in a cast, accident victims must significantly limit their activity while they heal. In some cases, a broken rib injury can puncture a lung, resulting in additional complications.
Skull fractures. Skull injuries are typically the result of colliding with the inside of the vehicle or, if the accident victim is ejected from the vehicle, upon impact with the ground or surrounding objects. All head injuries are incredibly serious and can be life-threatening, potentially causing a traumatic brain injury and permanent brain damage.
Foot fractures. A broken foot, or foot fracture, can seriously impair an accident victim's ability to live their life. Often, a broken foot requires surgery, physical therapy and weeks of limited movement. This may prevent an accident victim from going to work or engaging in other activities.
Knee and leg fractures. The tibia and fibula are the bones that run vertically up the lower leg. In a car accident involving a crushing force, these are often the first bones to break, as they are much smaller than the femur, which is located in the upper leg.
Hip fractures. Broken hips are one of the more common injuries in car accidents due to an occupant's upright sitting position in the vehicle. When an accident victim breaks their hip, they will often suffer significant impairment to their mobility, and may experience ongoing pain, even after the injury heals.
Arm fractures. It is common for accident victims to brace for impact by raising their hands. While this is a natural reflex intended to protect the head and face, it exposes the arms to tremendous force. Broken bones in the arms will limit an accident victim's ability to perform routine tasks such as eating, getting dressed and bathing.
Spine fractures. Perhaps the most serious type of broken bone injury, spine injuries can cause temporary or permanent paralysis if the broken vertebrae damage the surrounding nerves or the spinal cord. Even minor hairline fractures that seem to heal on their own frequently resurface later in life, causing serious problems that may require surgery.
Contact Houston Personal Injury Lawyers at The de la Garza Law Group
A broken bone may not seem like a serious injury, but those who live through the experience know otherwise. Broken bones can significantly alter the quality of your life and your ability to perform everyday tasks that we all take for granted. At The de la Garza Law Group, we proudly help Houston car accident victims pursue claims for compensation against those responsible for their injuries. For more than two decades, we have been providing representation to injury victims and their families in all types of personal injury claims. Throughout this time, we have come to understand the burdens that the recovery process puts on our clients and how to lessen these burdens so you can focus on your recovery.
If you have suffered broken bones in a car accident, contact The de la Garza Law Group today. We offer all prospective clients a free, no-obligation consultation in which we will provide an honest and thorough assessment of your case. To learn more, call 713-784-1010 or toll-free at 844-784-1010. We proudly represent clients throughout Harris County, as well as in Fort Bend and Montgomery Counties, including The Woodlands, Pearland and Sugar Land.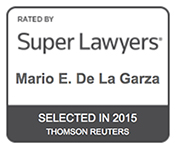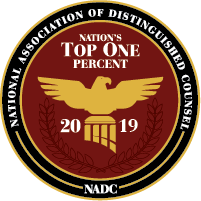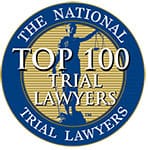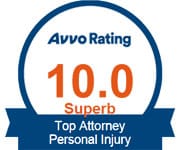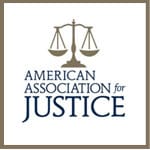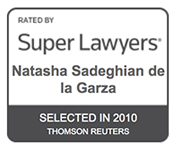 From our clients
I would definitely use Mario again
Mario was very professional at all times. The one thing that made me at ease with him was that when I would text him, I would get a response every time within 10 minutes.or less. There was always an answer from him every time I had a question. I would definitely use Mario again if needed and would highly recommend him to someone else needing an attorney.
- Robert
From our clients
Its like a breath of fresh air having someone like Mario fight for you
I have been a client of Mr. De la Garza two times now where he shows professionalism and honesty and a definite care for the people he represents I got in a car accident in February and it caused such a hardship coming close to an end its like a breath of fresh air having someone like Mario not only represent you but fight for you, I hope not to have any more accidents but if I did I will look forward to working with him again!
- Ashley
From our clients
Hands down the best law firm in Houston
Mr. Mario de la Garza and his team are one of a kind and hands down the best law firm in Houston. They really do care about you and take your case seriously. He takes your calls and actually takes the time to talk to you and explain how everything is going to work and he leaves no questions unanswered. Thank you Mr. Mario for everything you did for me.
- Christina
From our clients
We highly recommend this firm
On behalf of my family, we are extremely grateful to The de la Garza Law Group for all their legal assistance. One important factor for us was that this involved dealing with family where we all lived outside of Texas, which required consideration for numerous phone calls to different time zones to discuss the case.
- Mariann