Houston Essential Employee Work Injury Lawyer
At The de la Garza Law Group, we represent essential employees in Harris County who have been affected by the novel coronavirus in personal injury and workers' compensation claims. Our experienced attorneys have decades of collective experience representing injury victims, and are well equipped to handle the unique challenges that the COVID-19 pandemic will pose to Texas courts.
In early in 2020, COVID-19 landed on United States soil, and quickly spread to every state in the nation. The virus, as well as the government's response to prevent its spread, has impacted the lives of all Texans. Schools closed, businesses were forced to close down, and residents were ordered to stay at home unless they were leaving for a specified reason.
Among the reasons Texans are allowed to leave home is to go to work, provided they work for an essential business or organization. For these essential employees, staying at home may not be an option, as employers may require them to come into work, despite the serious risks involved in doing so. Not surprisingly, Texas essential workers have contracted COVID-19 at a much higher rate than the rest of the Texas population.
Statistics Section:
The United States has the most COVID-19 cases in the world:
1,767,504 cases
103,301 deaths
16,289,595 million COVID-19 tests administered
At 60,675 cases, Texas has the ninth highest number of COVID-19 cases in the United States.
At 1,621 deaths, Texas has the fifteenth highest number of COVID-19 cases in the United States
Texas has administered over 990,021 COVID-19 tests since the beginning of the pandemic.
The Texas counties with the highest number of COVID-19 cases are:
Dallas County – 9,385 cases
Denton County – 1,285 cases
El Paso County – 2,569 cases
Fort Bend County – 1,766 cases
Harris County – 11,542 cases
Potter County – 2,266 cases
Tarrant County – 5,190 cases
Travis County – 3,057 cases
The Texas counties with the highest number of COVID-19 fatalities are:
Dallas County – 221 deaths
Harris County – 223 deaths
Tarrant County – 155 deaths
Travis County – 91 deaths
Across the United States, there are between 49 to 62 million essential workers, representing between 34 to 43 percent of the total workforce.
Essential workers spend, on average, 55 percent of their time in close proximity with others.
Many essential workers earn less than the national average of $18.58 per hour.
12 percent of essential workers do not have health insurance
General COVID-19 Information
COVID-19, or the novel coronavirus, is an infectious disease that is spread through the air. Primarily, the disease is spread when an infected person coughs or sneezes. COVID-19 can also spread when someone touches an infected surface and then touches their eyes, nose or mouth.
What are the Symptoms of COVID-19
COVID-19 symptoms of the disease are similar to the flu, including a dry cough, low-grade fever and difficulty breathing. Some patients have reported a loss of smell, general aches and pains, nasal congestion, a runny nose, sore throat, and diarrhea. Anyone experiencing these symptoms should reach isolate themselves from others and immediately reach out to a healthcare professional to determine whether they should be tested.
Many who contract the novel coronavirus will recover. However, they may need to be hospitalized. The disease presents an increased risk for those over 60 years of age as well as individuals with certain pre-existing health conditions, including:
Asthma
HIV
Serious heart conditions
Chronic lung conditions
Obesity
Diabetes
Liver disease
Kidney disease
Those who are immunocompromised – due to other conditions or medications – are also at a greater risk of suffering severe illness if they become infected.
The World Health Organization (WHO) recommends that, to combat the spread of the disease, everyone:
Stay at home and self-isolate if they are feeling unwell;
Cover their nose and mouth with a disposable tissue when coughing or sneezing;
Wash their hands regularly for at least 20 seconds with liquid soap and water;
Follow social distancing protocol by avoiding close contact (within six feet) with those who may have the virus; and
Wear a mask to prevent the spread of the virus, even if you do not have symptoms.
Texas' Response to COVID-19
The decision of how to handle school and business closures was left up to the governors of each state. Governor Abbott has signed a series of executive orders relating to the COVID-19 crisis, which can be found here. Below is a list of links to various websites tracking COVID-19 and the state's response:
Learn More about COVID-19
The COVID-19 crisis evolves daily, and so do the suggestions on how to best mitigate against its spread. To stay on top of all updates, occasionally visit the following links:
Who Are Essential Workers in Texas?
Because there is no federal stay-at-home order, each state is free to devise its own stay-at-home order. Governor Abbott's executive order specifically lists the following as non-essential businesses:
Cosmetology Salons
Gyms
Massage Establishments
Tattoo Studios
Piercing Studios
Bars
Public Swimming Pools
Interactive Amusement Venues
Eating and Drinking at Restaurants and Food Courts
When it comes to determining which businesses and organizations can remain open, Governor Abbott's executive order refers to a list of "essential critical infrastructure workers" as defined by the Department of Homeland Security.
Below is a list of many of the more common employment positions that are considered essential under DHS guidance:
Healthcare
Any position that provides COVID-19 testing, including workers who are researching vaccines and other related tests.
Caregivers, including doctors, nurses, physician assistants, psychologists, pharmacists, occupational therapists, social workers, pathologists.
Hospital and laboratory personnel, including support staff such as accountants, administrators, food service, housekeeping, information technology, nutritionists and respiratory therapists.
Workers in other medical facilities, including ambulatory health and surgical centers, blood banks, mental health clinics, outpatient rehabilitation facilities, home health care, hospice, and residential psychiatric facilities.
Manufacturers, technicians and warehouse operators, distributors of medical equipment, including personal protective equipment, medical gases, pharmaceuticals, blood and blood products, vaccines, testing materials, laboratory supplies, cleaning and sanitizing, disinfecting or sterilization supplies and tissue and paper towel products.
Public health workers including those who compile, model, analyze and communicate public health information
Security workers for other essential businesses.
Workers who provide food, shelter and other services to those in need.
Law enforcement
Police officers.
911 operators.
Emergency medical technicians (EMTs)
Other emergency management employees, including fire fighters and corrections officers.
Food and agriculture
Workers supporting grocery stores, pharmacies and other retail establishments that sell food products.
Restaurant workers
Employees of food manufacturers, including food processing, slaughter houses, and beverage production facilities.
Farmworkers, including those employed in the manufacture of animal feed and veterinary drugs, truck drivers and other delivery employees.
Sanitation workers
Utilities
Employees who work to provide electricity.
Nuclear power plant employees
Petroleum workers, including those involved in product storage, refining, drilling and offshore operations.
Natural gas workers
Employees needed to operate and maintain public and private drinking water and wastewater/drainage infrastructure, including operational staff, repair workers and chemical disinfectant suppliers.
Transportation
Logistics workers.
Mass transit operators and support staff.
Maritime transportation workers.
Hazmat truck drivers.
Postal employees.
Moving company employees.
Airline workers.
Maintenance positions.
Public works
Road and bridge inspectors.
Construction workers involved in projects related to necessary infrastructure.
Waste removal employees
Workers who support the operation, maintenance and public safety of state parks, forests, wildlife management areas, water supply protection lands, and other critical natural resources.
Communications
Workers involved in the maintenance of communications technology, including internet and broadband service providers.
Workers who support radio, television, and the media, including reporters and technicians.
Installation, maintenance and repair technicians that establish, support or repair service as needed.
Information technology workers
Other essential positions
Election employees
Building inspectors
Security staff who work with other essential businesses
Weather forecasters
Hotel workers
Critical government workers
Construction Workers who support the construction, operation, inspection, and maintenance of construction sites and construction projects (including housing construction).
Workers in recovery housing
Professional services, including:

Lawyers
Accountants
Human resources

Commercial retail stores that supply other essential businesses
Laundromats
Workers at places of worship
Bank employees
Chemical manufacturers
Defense contractors
A complete list of the DHS essential businesses and organizations can be found here.
In addition, Governor Abbott's executive order allows church services, provided they are "conducted consistent with the Guidelines from the President and the CDC by practicing good hygiene, environmental cleanliness, and sanitation, and by implementing social distancing to prevent the spread of COVID-19." Other businesses and organizations that were not included in the above list can apply for determination from The Texas Division of Emergency Management.
Those businesses and organizations that remain open must follow all CDC guidelines for preventing the spread of COVID-19. The following are among the many precautions that companies should take:
Consider options to increase physical space between employees and customers such as opening a drive- through, erecting partitions, and marking floors to guide spacing at least six feet apart.
Clean and disinfect surfaces frequently touched by multiple people, including door handles, desks, phones, light switches, and faucets.
Assign a person to rotate throughout the workplace to clean and disinfect surfaces.
Schedule handwashing breaks so employees can wash their hands with soap and water for at least 20 seconds.
Schedule a relief person to give cashiers and service desk workers an opportunity to wash their hands.
Provide employees with cloth face masks.
Encourage employees who feel sick to stay at home.
Maintain a social distance of six feet whenever possible.
Avoid non-essential travel.
Minimize the use of cash, credit cards and mobile devices.
Encourage employees avoid touching their mouth, eyes and nose.
For Texas essential employees, staying in the safety of their own home during the COVID-19 pandemic may not be an option. However, employers have an obligation to protect their employees from COVID-19. Those businesses that fail to implement the CDC recommendations put employees at a heightened risk of contracting COVID-19. Employees who have contracted COVID-19 should reach out to one of the dedicated Texas personal injury lawyers at The de law Garza Law Group for assistance. Our team of Harris County injury lawyers are ready to meet with employees over the phone or through video chat to discuss their situation and answer any questions. We have decades of experience advocating on behalf of injured employees, and are prepared to address the unique challenges that COVID-19 work injury cases will present.
Obtaining Compensation for COVID-19-Related Injuries
Texas essential employees who contracted COVID-19 while at work may be entitled to compensation for their injuries. Compensation may come through one of two types of claims: a Texas workers' compensation claim or a Texas personal injury claim.
Workers' compensation claims are a way for employees who are injured on the job, or develop an occupation illness, to obtain limited compensation in lieu of pursuing a personal injury claim against their employer. One of the key benefits of filing a workers' compensation claim is that the injured worker does not need to prove that their employer was at fault for their injury or illness. In fact, the Texas workers' compensation program is a no-fault system, and even a worker who was partially responsible for their injury can obtain compensation. Additionally, the workers' compensation system is typically much faster than filing a personal injury claim.
A Texas workers' compensation claim only offers limited benefits to employees, including payment for lost wages and any medical expenses related to the injury or illness. However, workers' compensation claimants are not entitled to non-economic damages such as compensation for their physical pain and emotional suffering. To obtain workers' comp benefits, an employee need only show that their injury or illness occurred at work or due to their employment. However, an employer may contest a Texas workers' comp claim, arguing that an essential employee was exposed to the virus elsewhere.
The second type of claim healthcare workers can bring is a Texas personal injury case. For the most part, there are no limits on the type or amount of damages that can be awarded in a Texas personal injury claim (only punitive damages are limited in Texas). Thus, medical workers may obtain both compensatory damages as well as non-economic damages. These can cover all the costs associated with a COVID-19 diagnosis, including medical expenses, lost wages, as well as compensation for pain and suffering. However, to successfully bring a personal injury claim, a worker must be able to establish that the named defendant was negligent, and that the defendant's negligence resulted in their injuries.
Under Texas law, typically, a workers' compensation claim is an injured employee's exclusive remedy against their employer. However, Texas is unique in that obtaining workers' compensation insurance is optional. Thus, if an employer purchases workers' compensation insurance, then an injured employee will generally be limited to filing a workers' compensation claim. However, if an employer decides not to obtain workers' compensation insurance, then an employee can pursue a personal injury claim against their employer. Most large employers in Texas will have workers' compensation insurance. However, even if an employer has workers' compensation insurance, an injured employee can pursue a workers' compensation claim against their employer if their injuries were caused by the employer's intentional acts or commissions, or the employer was grossly negligent. Finally, the exclusive remedy provision does not apply to third parties that cause the employee's injuries such as an employee of another business, a supplier, vendor or independent contractor.
Contact a Houston Essential Worker Workplace Injury Law Firm
Texas personal law can be very complex, especially given the unprecedented situation the state is currently facing. The attorneys at The de la Garza Law Group are here to help you and your family through this challenging time. We proudly represent Texas essential employees and medical workers who have contracted COVID-19 while on the job, either through a workers' compensation claim or a personal injury claim.
At The de la Garza Law Group, our team of dedicated Houston personal injury lawyers is dedicated to helping clients obtain compensation for their injuries. We understand that your emotional and financial wellbeing are at stake after a COVID-19 diagnosis, and we will do everything we can to help. We offer all clients a free, no-obligation consultation in which we will provide an honest and thorough assessment of your case. To learn more, call 713-784-1010, or call toll-free at 844-784-1010. We proudly represent clients throughout Harris County, Fort Bend County and Montgomery County, including in the Woodlands, Pearland and Sugar Land.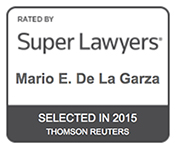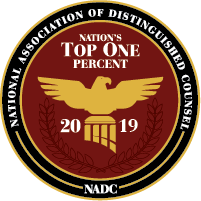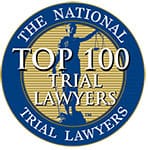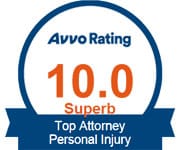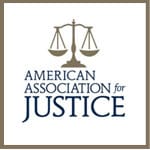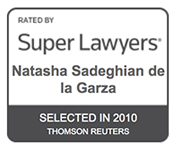 From our clients
I would definitely use Mario again
Mario was very professional at all times. The one thing that made me at ease with him was that when I would text him, I would get a response every time within 10 minutes.or less. There was always an answer from him every time I had a question. I would definitely use Mario again if needed and would highly recommend him to someone else needing an attorney.
- Robert
From our clients
Its like a breath of fresh air having someone like Mario fight for you
I have been a client of Mr. De la Garza two times now where he shows professionalism and honesty and a definite care for the people he represents I got in a car accident in February and it caused such a hardship coming close to an end its like a breath of fresh air having someone like Mario not only represent you but fight for you, I hope not to have any more accidents but if I did I will look forward to working with him again!
- Ashley
From our clients
Hands down the best law firm in Houston
Mr. Mario de la Garza and his team are one of a kind and hands down the best law firm in Houston. They really do care about you and take your case seriously. He takes your calls and actually takes the time to talk to you and explain how everything is going to work and he leaves no questions unanswered. Thank you Mr. Mario for everything you did for me.
- Christina
From our clients
We highly recommend this firm
On behalf of my family, we are extremely grateful to The de la Garza Law Group for all their legal assistance. One important factor for us was that this involved dealing with family where we all lived outside of Texas, which required consideration for numerous phone calls to different time zones to discuss the case.
- Mariann