Houston, Texas MetroRail Accident Lawyer
An accident involving Metropolitan Transit Authority of Harris County (METRO), Houston's primary public transportation agency, that includes MetroRail, bus or rapid transit is often tragic. Accidents involving vehicles with rapid rail can be extremely complicated.
When an accident occurs, determining fault can get complicated. Fault will determine insurance coverage and other compensation. If the at-fault party happens to be a government vehicle, like METRO, governmental immunity can be invoked. Accidents involving government vehicles involve different rules.
What is MetroRail
MetroRail is a 22.7-mile light rail system with an average yearly ridership of approximately 18.335 million and rapidly growing. It is the second most traveled light rail system in the southern United States and considered to be the 12th most frequently traveled system nationwide.
Houston MetroRail Accidents
After MetroRail was operational, there were several crashes between trains and vehicles. The 100th accident happened in August 2005. An investigation into the crashes showed that the at-fault drivers, in two of the 100 cases, were motorists and not train operators. Often, drivers were turning into the trains or running red lights. Following the implementation of additional safety measures, such as four-way red lights at some crossings, there was a 75 percent reduction in accidents.
Nevertheless, there still is a genuine possibility, in today's hectic and fast-paced world, that accidents involving MetroRail can happen. Accidents can and do happen anywhere, at any time.
Common Injuries in MetroRail Accidents
MetroRail accidents frequently cause severe injuries to those involved. Commonly injuries from mass transit accidents can initially seem minor. However, those injuries can readily become more severe. The most common injuries from mass transit accidents include:
Traumatic brain injuries
Fractured bones
Crushed bones
Amputations
Spinal cord injuries
Nerve damage
Paralysis
Severe burns
Scarring
Disfigurement
Serious abrasions and lacerations
Whiplash
Internal injuries
Organ injuries
Sprains
Back injuries
Shoulder injuries
Neck injuries
Death
Common Carriers
Any company that offers a form of transportation, such as bus rides or train rides in exchange for a fare, is typically referred to as a common carrier. That company owes a duty of care to all customers to keep them safe and to prevent injuries. This duty of care is higher than the ordinary duty of private drivers to exercise reasonable care and caution while driving their vehicles.
Governmental Immunity or Municipal Immunity in MetroRail Accident Cases
Citizens can sue municipalities. Courts often find municipalities liable for alleged negligence by their workers and/or agents. However, courts will attempt to balance both sides of a case, which may ultimately result in a mixed collection of decisions. A lawsuit, or personal injury claim, filed against a municipality such as the City of Houston, or METRO, a county or even the state, requires a serious re-evaluation of the laws relating to governmental immunity.
Municipal functions considered by the courts, such as running a bus line or rail line, are governed by legal principles that are highly complex and confusing. For this reason, if you are involved in an accident with MetroRail, do not attempt to try and settle the case on your own. Act quickly and reach out and connect with an experienced Houston MetroRail accident lawyer at The de la Garza Law Firm, who can make sense of the laws that apply in your case.
Contact a Mass Transit Accident Attorney
A MetroRail accident claim must be brought against METRO and/or a public entity within six months of the date of the accident. Due to the complexity of the law surrounding governmental immunity, it is best to call a knowledgeable de la Garza Law Firm MetroRail accident attorney to find out what your legal rights are, what timelines are applicable in your case and how it may proceed.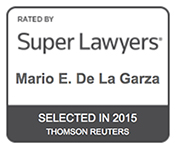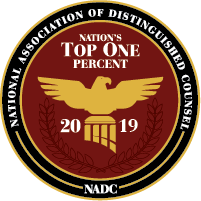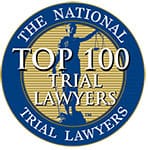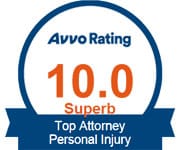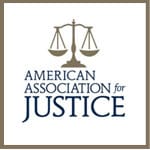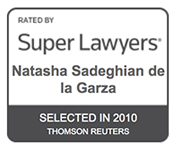 From our clients
I would definitely use Mario again
Mario was very professional at all times. The one thing that made me at ease with him was that when I would text him, I would get a response every time within 10 minutes.or less. There was always an answer from him every time I had a question. I would definitely use Mario again if needed and would highly recommend him to someone else needing an attorney.
- Robert
From our clients
Its like a breath of fresh air having someone like Mario fight for you
I have been a client of Mr. De la Garza two times now where he shows professionalism and honesty and a definite care for the people he represents I got in a car accident in February and it caused such a hardship coming close to an end its like a breath of fresh air having someone like Mario not only represent you but fight for you, I hope not to have any more accidents but if I did I will look forward to working with him again!
- Ashley
From our clients
Hands down the best law firm in Houston
Mr. Mario de la Garza and his team are one of a kind and hands down the best law firm in Houston. They really do care about you and take your case seriously. He takes your calls and actually takes the time to talk to you and explain how everything is going to work and he leaves no questions unanswered. Thank you Mr. Mario for everything you did for me.
- Christina
From our clients
We highly recommend this firm
On behalf of my family, we are extremely grateful to The de la Garza Law Group for all their legal assistance. One important factor for us was that this involved dealing with family where we all lived outside of Texas, which required consideration for numerous phone calls to different time zones to discuss the case.
- Mariann