Houston, Texas METRO Accident Lawyer
An accident involving Houston's primary public transportation agency, Metropolitan Transit Authority of Harris County (METRO), a bus, light rail and bus rapid transit can be extremely confusing. Determining who was at fault, and which insurance policy will compensate the injured victims is often complex. If the at-fault party happens to be a government vehicle, typically governmental immunity is invoked. There are different rules in play for accidents involving government vehicles.
METRO also operates a High Occupancy Vehicle (HOV) and High Occupancy Toll (HOT) lanes, a para transit service (METROLift). It operates bus service to two cities in Fort Bend County and Conroe in Montgomery County. METRO headquarters are located in downtown Houston.
METRO serves 1,285 square miles and portions of an eight-county region using its vanpool service. Approximately 3,800 people work for METRO.
Municipal Immunity or Governmental Immunity in METRO Accident Cases
Municipalities can be sued, but traditionally they have not always been well served by the courts. Courts classify a governmental function as any act undertaken to further the "welfare of the public at large and… not voluntarily assumed just for the benefit of the people of some particular locality."
The essence of court opinions is that municipalities are often held liable for torts committed by their workers and/or agents. However, courts have also traditionally attempted to balance both sides of a case. A lawsuit, or tort claim, filed against a municipality such as the City of Houston, a county or even the state, requires a serious re-evaluation of the law of governmental immunity.
Municipal functions considered by courts that are governmental, such as running a bus line or rail line, are thus governed by legal principles that are highly confusing. For this reason, if you are involved in an accident with METRO, do not attempt to try and settle the case on your own. Act quickly and reach out and connect with an experienced Houston METRO accident lawyer at The de la Garza Law Firm, which can make sense of the laws that apply in your case.
Common causes of accidents
The same factors that typically cause a car crash can also cause a METRO collision, such as:
A driver under the influence of a street or prescription drug
Careless, negligent driving
Blindspot collisions
Texting while driving
Not seeing other vehicles
Not seeing pedestrians/motorcyclists/those on bicycles
Driver recklessness
Speeding
A driver behind the wheel DWI
Unfamiliarity with an area of the city or route
Improperly maintained vehicles
Commonly, victims of METRO accidents in Houston are other vehicles and their drivers or passengers, motorcyclists, bicyclists, joggers, and pedestrians. METRO buses are quite large, and the average weight of transit buses is 38,000 pounds. Even at low speeds, there is a very high risk of causing severe injuries or death.
Typically, if a bus is owned and operated by a public entity, i.e., a government entity, such as the City of Houston, the same limitations that apply to all government liability cases apply to accidents involving buses, whether the plaintiff was or was not a passenger on the bus.
A METRO accident claim must be brought against the bus company and/or public entity within six months of the date of the accident. Plaintiffs are not entitled to recover punitive damages. If the bus is privately owned, none of the limitations apply. Because the law surrounding governmental immunity is complex, it is best to call a knowledgeable de la Garza Law Firm bus accident attorney right away. Our attorneys will help you find out what your legal rights are, what timelines are applicable in your case and how you should proceed.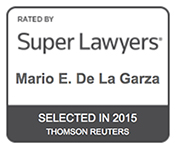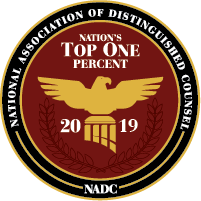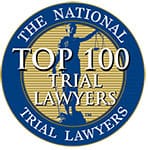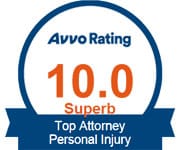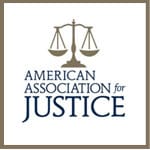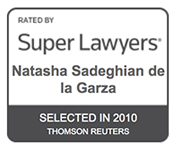 From our clients
I would definitely use Mario again
Mario was very professional at all times. The one thing that made me at ease with him was that when I would text him, I would get a response every time within 10 minutes.or less. There was always an answer from him every time I had a question. I would definitely use Mario again if needed and would highly recommend him to someone else needing an attorney.
- Robert
From our clients
Its like a breath of fresh air having someone like Mario fight for you
I have been a client of Mr. De la Garza two times now where he shows professionalism and honesty and a definite care for the people he represents I got in a car accident in February and it caused such a hardship coming close to an end its like a breath of fresh air having someone like Mario not only represent you but fight for you, I hope not to have any more accidents but if I did I will look forward to working with him again!
- Ashley
From our clients
Hands down the best law firm in Houston
Mr. Mario de la Garza and his team are one of a kind and hands down the best law firm in Houston. They really do care about you and take your case seriously. He takes your calls and actually takes the time to talk to you and explain how everything is going to work and he leaves no questions unanswered. Thank you Mr. Mario for everything you did for me.
- Christina
From our clients
We highly recommend this firm
On behalf of my family, we are extremely grateful to The de la Garza Law Group for all their legal assistance. One important factor for us was that this involved dealing with family where we all lived outside of Texas, which required consideration for numerous phone calls to different time zones to discuss the case.
- Mariann