Houston Zantac Lawsuit Attorneys
Ranitidine is a well-known drug often used to treat acid indigestion and heartburn. It is available as an antacid drug over-the-counter and with a prescription. Zantac is one of the more well-known and popular ranitidine available. Zantac and other drugs like it have been considered safe for frequent use; however, it has been shown that regular consumption of these drugs can be linked to some types of cancer.
In light of this risk, as of April of 2020, the U.S. Food and Drug Administration (FDA) has recommended that all ranitidine medications be taken off the market. If you or a loved one has suffered from harmful side effects from taking ranitidine, you may be able to take legal action. Contact the attorneys at The de la Garza Law Group to discuss your case and see if you are entitled to compensation.
What Is Zantac
Zantac made its first appearance in 1983 when it garnered approval from the Food and Drug Administration (FDA). By 1988, it was considered the world's best-selling drug, with $1 billion in sales every year.
The prescription-strength is used to treat erosive esophagitis, gastroesophageal reflux disease (GERD), and ulcers. It is a popular drug, as it can produce results in up to 30 minutes and last for as long as 12 hours. Zantac can be taken via intravenous injection, as a pill or in liquid form.
The ranitidine in Zantac and other similar medications inhibits the proton pump and reduces the amount of acid in the stomach. Once the acid has been reduced, the symptoms that accompany gastric ulcers, heartburn and GERD improve. Until the recent studies by the FDA, the known side effects of Zantac included only:
Vomiting
Constipation
Headache
Diarrhea
Nausea
Stomach pain
Zantac Use and Cancer
Based on the FDA's recent studies, Zantac and other ranitidine medications contain small amounts of the carcinogen N-nitrosodimethylamine (NDMA). NDMA is a human-made chemical, and according to the Environmental Protection Agency, it is classified by the FDA as a probable human carcinogen. One Zantac pill may contain amounts of NDMA several thousand times higher than FDA limits.
In April 2020, the FDA asked Zantac and generic Zantac drug makers to withdraw all prescription and over-the-counter versions of the drug due to contamination with NDMA. During initial testing, the FDA found low levels of NDMA in ranitidine. However, new tests indicated that NDMA levels increase over time if exposed to heat.
A class action lawsuit filed in California alleges that Zantac's makers were aware of the scientific evidence showing a link between NDMA and cancer and failed to warn users of the danger. There are at least 21 districts nationwide that have Zantac cases pending.
The lawsuits also allege that ranitidine distributors, sellers and makes knew that Zantac and other medications containing ranitidine exposed consumers to NDMA and hid those dangers from the public.
Houston Attorneys Ready to Help
If you believe that you or your loved one's cancer diagnosis was caused by regular use of Zantac or some other medication containing ranitidine, The de la Garza Law Group can help. With over 30 years of combined experience, we are committed to holding the makers and distributors of Zantac and other ranitidine medications accountable for putting their bottom lines above others' health and safety.
At The de la Garza Law Group, our experienced attorneys are dedicated to helping clients obtain the compensation they deserve. We understand the impact of wrongdoers on our clients' emotional and financial well-being and are ready to aggressively pursue compensation on their behalves. We offer all clients a free, no-obligation consultation during which we will arm you with information to help you make an informed decision about your situation and provide an honest and thorough assessment of your case. To learn more, call us at 713-784-1010 or toll-free at 844-784-1010.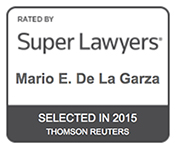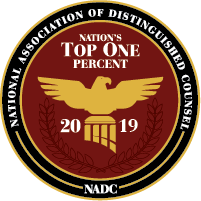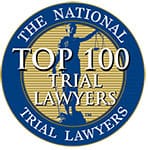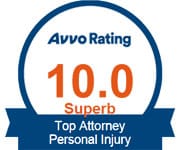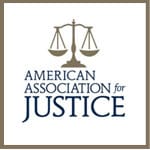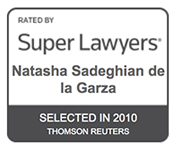 From our clients
I would definitely use Mario again
Mario was very professional at all times. The one thing that made me at ease with him was that when I would text him, I would get a response every time within 10 minutes.or less. There was always an answer from him every time I had a question. I would definitely use Mario again if needed and would highly recommend him to someone else needing an attorney.
- Robert
From our clients
Its like a breath of fresh air having someone like Mario fight for you
I have been a client of Mr. De la Garza two times now where he shows professionalism and honesty and a definite care for the people he represents I got in a car accident in February and it caused such a hardship coming close to an end its like a breath of fresh air having someone like Mario not only represent you but fight for you, I hope not to have any more accidents but if I did I will look forward to working with him again!
- Ashley
From our clients
Hands down the best law firm in Houston
Mr. Mario de la Garza and his team are one of a kind and hands down the best law firm in Houston. They really do care about you and take your case seriously. He takes your calls and actually takes the time to talk to you and explain how everything is going to work and he leaves no questions unanswered. Thank you Mr. Mario for everything you did for me.
- Christina
From our clients
We highly recommend this firm
On behalf of my family, we are extremely grateful to The de la Garza Law Group for all their legal assistance. One important factor for us was that this involved dealing with family where we all lived outside of Texas, which required consideration for numerous phone calls to different time zones to discuss the case.
- Mariann