Who Are Considered Essential Workers in Texas?
Earlier this year, the COVID-19 pandemic took the country by storm, quickly spreading across the United States. According to the most recent statistics, there have been over 1,200,000 cases of COVID-19 in the United States, and over 72,000 Americans have lost their lives. Of those, nearly 35,000 cases were in Texas, and nearly 1,000 Texans have died from complications related to the novel coronavirus.
In the wake of the crisis, Governor Abbott ordered a state-wide stay-at-home order. The order mandated the closure of schools as well as those businesses deemed non-essential. However, there has been confusion about what businesses are considered "essential." Those employees who are "essential" may be required to come into work, despite the clear dangers presented by COVID-19.
While each state is able to determine the extent of a stay-at-home order, the Department of Homeland Security (DHS) provides guidance regarding what businesses and organizations are considered essential. Governor Abbott's order includes the entirety of the Department of Homeland Security's list, as well as a few additional businesses and organizations.
Below is a list of many of the more common employment positions that are considered essential under DHS guidance:
Healthcare
Any position that provides COVID-19 testing, including workers who are researching vaccines and other related tests
Caregivers, including doctors, nurses, physician assistants, psychologists, pharmacists, occupational therapists, social workers, pathologists
Hospital and laboratory personnel, including support staff such as accountants, administrators, food service, housekeeping, information technology, nutritionists and respiratory therapists
Workers in other medical facilities, including ambulatory health and surgical centers, blood banks, mental health clinics, outpatient rehabilitation facilities, home health care, hospice, and residential psychiatric facilities
Manufacturers, technicians and warehouse operators, distributors of medical equipment, including personal protective equipment, medical gases, pharmaceuticals, blood and blood products, vaccines, testing materials, laboratory supplies, cleaning and sanitizing, disinfecting or sterilization supplies and tissue and paper towel products
Public health workers including those who compile, model, analyze and communicate public health information
Security workers for other essential businesses
Workers who provide food, shelter and other services to those in need
Law enforcement
Police officers
911 operators
Emergency medical technicians (EMTs)
Other emergency management employees, including fire fighters and corrections officers
Food and agriculture
Workers supporting grocery stores, pharmacies and other retail establishments that sell food products
Restaurant workers
Employees of food manufacturers, including food processing, slaughterhouses and beverage production facilities
Farmworkers, including those employed in the manufacture of animal feed and veterinary drugs, truck drivers and other delivery employees
Sanitation workers
Utilities
Employees who work to provide electricity
Nuclear power plant employees
Petroleum workers, including those involved in product storage, refining, drilling and offshore operations
Natural gas workers
Employees needed to operate and maintain public and private drinking water and wastewater/drainage infrastructure, including operational staff, repair workers and chemical disinfectant suppliers
Transportation
Logistics workers
Mass transit operators and support staff
Maritime transportation workers
Hazmat truck drivers
Postal employees
Moving company employees
Airline workers
Maintenance positions
Public works
Road and bridge inspectors
Construction workers involved in projects related to necessary infrastructure
Waste removal employees
Workers who support the operation, maintenance and public safety of state parks, forests, wildlife management areas, water supply protection lands and other critical natural resources
Communications
Workers involved in the maintenance of communications technology, including internet and broadband service providers
Workers who support radio, television and the media, including reporters and technicians
Installation, maintenance and repair technicians that establish, support or repair service as needed
Information technology workers
Other essential positions
Election employees
Building inspectors
Security staff who work with other essential businesses
Weather forecasters
Hotel workers
Critical government workers
Construction Workers who support the construction, operation, inspection, and maintenance of construction sites and construction projects (including housing construction)
Workers in recovery housing
Professional services, including:

Lawyers
Accountants
Human resources

Commercial retail stores that supply other essential businesses
Laundromats
Workers at places of worship
Bank employees
Chemical manufacturers
Defense contractors
A complete list of the DHS essential businesses and organizations can be found here.
In addition to the above, Governor Abbott's stay-at-home order allows church services, provided they are "conducted consistent with the Guidelines from the President and the CDC by practicing good hygiene, environmental cleanliness, and sanitation, and by implementing social distancing to prevent the spread of COVID-19." Other businesses and organizations that were not included in the above list can apply for determination from The Texas Division of Emergency Management.
Certain business and organization have specifically been determined not to be essential, including:
Cosmetology Salons
Gyms
Massage Establishments
Tattoo Studios
Piercing Studios
Bars
Public Swimming Pools
Interactive Amusement Venues
Eating and Drinking at Restaurants and Food Courts
On May 1, 2020, Governor Abbott lifted portions of the state's stay-at-home order. However, a Harris County judge extended the stay-at-home order for Harris County residents and business. Under the Governor's new relaxed order, certain retail establishments, movie theaters, shopping malls, museums, libraries, golf courses and local government offices can open. Some of these businesses and organizations will be required to limit occupancy to 25 percent of the facility's typical maximum occupancy.
Notwithstanding the Governor's decision to reopen parts of the Texas economy, the CDC has provided guidance to keep workers and customers safe, including:
Considering options to increase physical space between employees and customers such as opening a drive- through, erecting partitions, and marking floors to guide spacing at least six feet apart.
Cleaning and disinfecting surfaces frequently touched by multiple people, including door handles, desks, phones, light switches and faucets.
Assigning a person to rotate throughout the workplace to clean and disinfect surfaces.
Scheduling handwashing breaks so employees can wash their hands with soap and water for at least 20 seconds.
Scheduling a relief person to give cashiers and service desk workers an opportunity to wash their hands.
Providing employees with cloth face masks.
Encouraging employees who feel sick to stay at home.
Maintaining a social distance of six feet whenever possible.
Avoiding non-essential travel.
Minimizing the use of cash, credit cards and mobile devices.
Encouraging employees avoid touching their mouth, eyes and nose.
Unfortunately, not all Texas employers follow these recommendations. And, due to the fact that Texas was one of the last states to issue a shelter-in-place order. Employers who fail to take these recommendations seriously put employees at a heightened risk of contracting COVID-19.
Employees who have contracted COVID-19 should reach out to one of the dedicated Texas personal injury attorney to discuss their options. Employees who have contracted COVID-19 may be eligible for compensation for their injuries, either through a Texas workers' compensation claim or Texas personal injury lawsuit.
Contact a Houston Essential Worker Workplace Injury Law Firm
Texas personal law can be complex, especially given the unprecedented situation the state is currently facing. The attorneys at The de la Garza Law Group are here to help you and your family through this challenging time. We proudly represent Texas essential employees and medical workers who have contracted COVID-19 while on the job, either through a workers' compensation claim or a personal injury claim.
At The de la Garza Law Group, our team of dedicated Houston personal injury lawyers is dedicated to helping clients obtain compensation for their injuries. We understand that your emotional and financial wellbeing are at stake after a COVID-19 diagnosis, and we will do everything we can to help. We offer all clients a free, no-obligation consultation in which we will provide an honest and thorough assessment of your case. To learn more, call 713-804-8670, or call toll-free at 844-784-1010. We proudly represent clients throughout Harris County, Fort Bend County and Montgomery County, including in the Woodlands, Pearland and Sugar Land.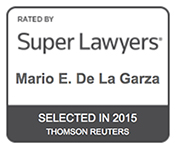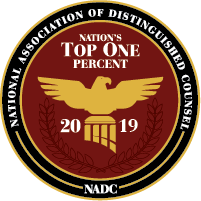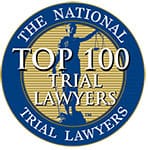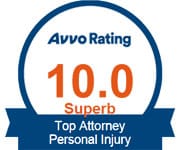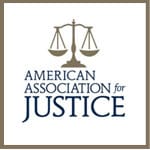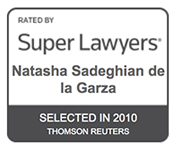 From our clients
I would definitely use Mario again
Mario was very professional at all times. The one thing that made me at ease with him was that when I would text him, I would get a response every time within 10 minutes.or less. There was always an answer from him every time I had a question. I would definitely use Mario again if needed and would highly recommend him to someone else needing an attorney.
- Robert
From our clients
Its like a breath of fresh air having someone like Mario fight for you
I have been a client of Mr. De la Garza two times now where he shows professionalism and honesty and a definite care for the people he represents I got in a car accident in February and it caused such a hardship coming close to an end its like a breath of fresh air having someone like Mario not only represent you but fight for you, I hope not to have any more accidents but if I did I will look forward to working with him again!
- Ashley
From our clients
Hands down the best law firm in Houston
Mr. Mario de la Garza and his team are one of a kind and hands down the best law firm in Houston. They really do care about you and take your case seriously. He takes your calls and actually takes the time to talk to you and explain how everything is going to work and he leaves no questions unanswered. Thank you Mr. Mario for everything you did for me.
- Christina
From our clients
We highly recommend this firm
On behalf of my family, we are extremely grateful to The de la Garza Law Group for all their legal assistance. One important factor for us was that this involved dealing with family where we all lived outside of Texas, which required consideration for numerous phone calls to different time zones to discuss the case.
- Mariann