¿Qué debo hacer si me lastimo en el trabajo?
Después de sufrir una lesión en el trabajo, tu vida regularmente se pone patas arriba. Tu rutina diaria ya no es la misma. No puedes trabajar, y tus lesiones no te dejan vivir tu vida como lo hacías antes del accidente. Debajo se encuentra una lista de pasos que te ayudaran en tu camino a la recuperación:
Busca atención medica
Si te has lastimado en el trabajo, lo más importante que tienes que hacer es obtener atención medica inmediatamente. Muchas lesiones serias en el lugar de trabajo en Houston no necesariamente resultan en síntomas visibles, y la única manera de saber el alcance total del daño es ser revisado por un médico profesional. No solo ver a un doctor asegura que recibas el tratamiento médico que necesitas, sino que también documentara tus lesiones. Esto puede ser crítico para el éxito de una demanda por lesiones personales si decides presentar una.
Documenta el accidente
Dependiendo de la seriedad de las lesiones, debes ser transportado inmediatamente al hospital. Si es así, asegúrate de reportar el accidente a tu empleador lo más pronto posible. Habla con cualquier otra persona que haya observado el accidente y obtén su información de contacto. Además, trata de obtener información de los otros que estuvieron involucrados en el accidente.
Si tú no eres inmediatamente transportado al hospital, es una buena idea tomar fotografías de la escena del accidente. Esto te puede ayudar a probar que fue lo que causo tus lesiones. Y estate seguro de mantener una copia de cualquier reporte de incidente realizado, al igual que cualquier material instructivo que te hayan proporcionado de cómo realizar tu trabajo.
Documenta tu tratamiento
Adicionalmente de recolectar información sobre el accidente, asegúrate de mantener documentación medica proporcionada por los profesionales del cuidado de la salud que te haya tratado. Mientras que tú siempre puedes regresar y obtener esta información después, es más fácil mantenerla en mano, para que no tengas que hacer esto después.
Encuentra un abogado
Cuando estés listo, el siguiente paso es contactar a un abogado dedicado a las lesiones en el lugar de trabajo de Houston. La ley de lesiones personales de Texas en lo que respecta a las lesiones en el lugar de trabajo es compleja. En muchos casos, los trabajadores lesionados pueden buscar una reclamación de negligencia en contra de su empleador. Sin embargo, aun así si tu empleador no tuvo la culpa, puede haber otras partes responsables de donde puedas buscar compensación.
Otras Preguntas Frecuentes de Accidentes en el Lugar de Trabajo: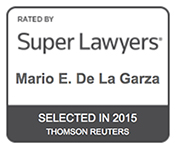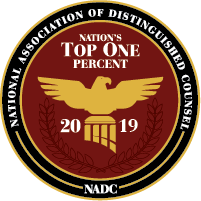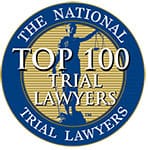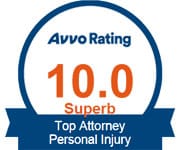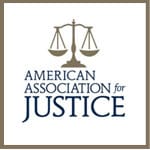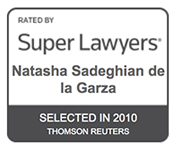 From our clients
I would definitely use Mario again
Mario was very professional at all times. The one thing that made me at ease with him was that when I would text him, I would get a response every time within 10 minutes.or less. There was always an answer from him every time I had a question. I would definitely use Mario again if needed and would highly recommend him to someone else needing an attorney.
- Robert
From our clients
Its like a breath of fresh air having someone like Mario fight for you
I have been a client of Mr. De la Garza two times now where he shows professionalism and honesty and a definite care for the people he represents I got in a car accident in February and it caused such a hardship coming close to an end its like a breath of fresh air having someone like Mario not only represent you but fight for you, I hope not to have any more accidents but if I did I will look forward to working with him again!
- Ashley
From our clients
Hands down the best law firm in Houston
Mr. Mario de la Garza and his team are one of a kind and hands down the best law firm in Houston. They really do care about you and take your case seriously. He takes your calls and actually takes the time to talk to you and explain how everything is going to work and he leaves no questions unanswered. Thank you Mr. Mario for everything you did for me.
- Christina
From our clients
We highly recommend this firm
On behalf of my family, we are extremely grateful to The de la Garza Law Group for all their legal assistance. One important factor for us was that this involved dealing with family where we all lived outside of Texas, which required consideration for numerous phone calls to different time zones to discuss the case.
- Mariann