Abogado de Accidente de Camión en Houston – Lesiones de Cuadriplejia y Paraplejia
Las colisiones entre camiones y vehículos de pasajeros a menudo resultan en lesiones devastadoras y que cambian la vida. Las lesiones por accidentes de camión son muy severas debido al tamaño y peso de los camiones comerciales.
¿Qué son las lesiones de la médula espinal?
Las lesiones de médula espinal por accidentes de camión pueden llevar a la cuadriplejia o paraplejia, resultando en cambios permanentes a la fortaleza de una persona, sus sensaciones, movilidad y otras funciones del cuerpo. Las lesiones de médula espinal son clasificadas de dos formas: (1) por la locación de la lesión y (2) por la severidad de la lesión.
Los médicos profesionales dividen la espina en cinco regiones para determinar la locación y realizar un diagnóstico:
Cervical
Torácica
Lumbar
Sacras
Coxis
Dependiendo de la severidad de la lesión en la médula espinal, es posible un daño a corto plazo o permanente. Las lesiones de médula espinal pueden resultar en:
Pérdida de la sensibilidad
Pérdida de función sexual
Problemas digestivos, intestinales y de vejiga
Espasmos musculares
Dolor crónico
Dificultad para respirar
Problemas de frecuencia cardiaca y presión arterial
Parálisis (paraplejia, cuadriplejia o tetraplejia)
Paraplejia y Cuadriplejia
Se pueden sufrir varios tipos diferentes de parálisis a raíz de un accidente de camión. Los tipos de parálisis incluyen:
Paraplejia: Involucra el tronco, piernas y órganos pélvicos de una persona.
Monoplejía: Pérdida total o parcial de la sensibilidad o de la capacidad para mover una sensibilidad.
Hemiplejia: Parálisis de un lado del cuerpo.
Cuadriplejia: Involucra las manos, brazos, tronco, piernas y órganos pélvicos.
La Cuadriplejia es una parálisis que afecta a las cuatro extremidades y al torso debido a daños en la médula espinal superior, la columna cervical o el área del cuello. A menudo, las lesiones tan altas en la columna vertebral pueden afectar la respiración de un paciente, lo que requiere el uso de un ventilador. Una vez que se ha lesionado la columna cervical, la cuadriplejía no es reversible y requiere una atención médica y terapéutica extensa y continua.
En Texas, las principales causas de cuadriplejia son:
Accidentes de camión
Accidentes de vehículos motorizados
Disparos
Incidentes de violencia
Caídas
Lesiones relacionadas con deportes
Accidentes en lugares de trabajo
Accidentes de bicicleta
Accidentes de peatones
La paraplejia es un daño es un daño en la zona media y baja de la espina, que causa parálisis de la parte inferior del cuerpo, incluidas las piernas. La parte superior del cuerpo generalmente conserva su capacidad para funcionar. Tanto la cuadriplejia como la paraplejia son el resultado de un traumatismo en la médula espinal.
Si usted o un ser querido ha sufrido parálisis como resultado de un accidente de camión causado por negligencia de otra persona o compañía, contacte a un abogado con experiencia en lesiones personales en Texas para discutir su caso potencial.
Nuestro Abogado de Accidentes de Camión le Puede Apoyar
En The de la Garza Law Group, sabemos que no hay dos casos iguales. Cada cliente es especial. Cada caso es personal. Sabemos que para poder ayudar a nuestros clientes a obtener la justicia que merecen, debemos conocer a nuestros clientes y cómo el accidente ha impactado en sus vidas. Por este motivo, dedicamos mucho tiempo conociendo los detalles del caso de cada cliente, siempre manteniendo conocimiento de los objetivos del cliente para la representación.
Si fue recientemente lesionado en un accidente de camión, contacte a The de la Garza Law Group hoy. Ofrecemos una evaluación gratuita y sin compromisos. Para conocer más, llame al 713-784-1010, o llame gratis al 844-784-1010.
Representamos con orgullo a clientes en todo Texas, incluidas las principales áreas metropolitanas. Representamos a muchos clientes en el área metropolitana de Houston, incluyendo Harris County, Fort Bend County, Galveston County, Brazoria County, Jefferson County, Chambers County, Waller County y Montgomery County, incluyendo The Woodlands, Pearland, Pasadena, Baytown, Clear Lake, Galveston, Conroe y Sugar Land.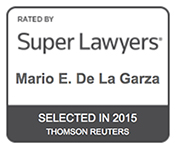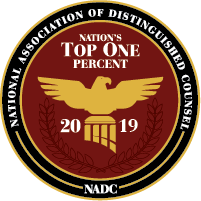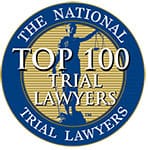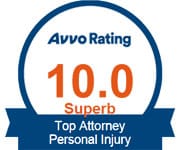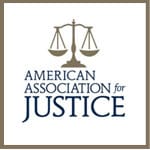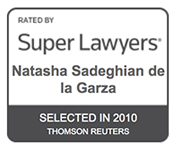 From our clients
I would definitely use Mario again
Mario was very professional at all times. The one thing that made me at ease with him was that when I would text him, I would get a response every time within 10 minutes.or less. There was always an answer from him every time I had a question. I would definitely use Mario again if needed and would highly recommend him to someone else needing an attorney.
- Robert
From our clients
Its like a breath of fresh air having someone like Mario fight for you
I have been a client of Mr. De la Garza two times now where he shows professionalism and honesty and a definite care for the people he represents I got in a car accident in February and it caused such a hardship coming close to an end its like a breath of fresh air having someone like Mario not only represent you but fight for you, I hope not to have any more accidents but if I did I will look forward to working with him again!
- Ashley
From our clients
Hands down the best law firm in Houston
Mr. Mario de la Garza and his team are one of a kind and hands down the best law firm in Houston. They really do care about you and take your case seriously. He takes your calls and actually takes the time to talk to you and explain how everything is going to work and he leaves no questions unanswered. Thank you Mr. Mario for everything you did for me.
- Christina
From our clients
We highly recommend this firm
On behalf of my family, we are extremely grateful to The de la Garza Law Group for all their legal assistance. One important factor for us was that this involved dealing with family where we all lived outside of Texas, which required consideration for numerous phone calls to different time zones to discuss the case.
- Mariann