Houston Truck Accident Attorney – Quadriplegia and Paraplegia Injury
Collisions between trucks and passenger vehicles often result in devastating and life-changing injuries. Injuries from truck accidents are so severe because of the size and weight of commercial trucks.
What Are Spinal Cord Injuries
Spinal cord injuries from truck accidents may lead to quadriplegia or paraplegia, resulting in permanent changes to a person's strength, sensations, mobility and other bodily functions. Spinal cord injuries are classified in two ways: (1) by the injury's location and (2) by the severity of the injury.
Medical professionals divide the spine into five regions to determine the location and ultimate diagnosis:
Cervical
Thoracic
Lumbar
Sacral
Coccygeal
Depending on the severity of the injury to the spinal cord, short-term or permanent damage is possible. Spinal cord injury can result in:
Loss of sensation
Loss of sexual function
Bladder, bowel, digestive issues
Muscle spasms
Chronic pain
Difficulty breathing
Heart rate, blood pressure issues
Paralysis (paraplegia, quadriplegia or tetraplegia)
Paraplegia and Quadriplegia
Several different types of paralysis may be sustained in the wake of a truck accident. The types of paralysis include:
Paraplegia: Involves a person's trunk, legs and pelvic organs.
Monoplegia: Partial or total loss of sensation or ability to move one limb.
Hemiplegia: Paralysis of one side of the body.
Quadriplegia: Involving hands, arms, trunk, legs and pelvic organs.
Quadriplegia is paralysis affecting all four limbs and the torso due to damage to the upper spinal cord, the cervical spine or the neck area. Often injuries so high up on the spine can affect a patient's breathing, requiring the use of a ventilator. Once the cervical spine has been injured, quadriplegia is not reversible, and it requires extensive on-going medical and therapeutic care.
In Texas, the leading causes of quadriplegia are:
Truck accidents
Motor vehicle accidents
Gunshots
Incidents of violence
Falls
Sports-related injuries
Accidents in the workplace
Bicycle accidents
Pedestrian accidents
Paraplegia is damage to the mid to lower back area of the spine, causing paralysis of the lower body, including the legs. The upper body usually retains its ability to function. Both quadriplegia and paraplegia result from trauma to the spinal cord.
If you or a loved one suffered paralysis as result of a truck accident caused by the negligence of another person or company, contact an experienced Texas personal injury lawyer to discuss your potential case.
Our Truck Accident Lawyers Can Help
At The de la Garza Law Group, we know that no two cases are the same. Every client is special. Every case is personal. We know that in order to help our clients obtain the justice they deserve, we must get to know our clients and how the accident has impacted their lives. For this reason, we spend significant time learning the details of each client's case and keep the client's goals for the representation in the forefront of our minds.   
If you were recently injured in a truck accident, contact The de la Garza Law Group today. We offer a free, no-obligation case evaluation. To learn more, call 713-784-1010, or call toll-free at 844-784-1010.  
We proudly represent clients throughout Texas, including all major metropolitan areas. We represent many clients throughout the greater Houston area, including Harris County, Fort Bend County, Galveston County, Brazoria County, Jefferson County, Chambers County, Waller County, and Montgomery County, including The Woodlands, Pearland and Sugar Land.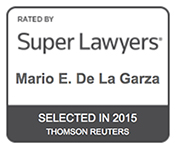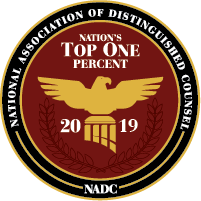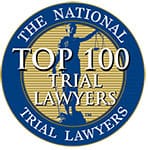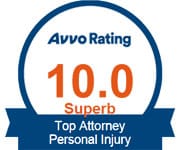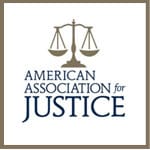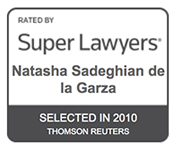 From our clients
I would definitely use Mario again
Mario was very professional at all times. The one thing that made me at ease with him was that when I would text him, I would get a response every time within 10 minutes.or less. There was always an answer from him every time I had a question. I would definitely use Mario again if needed and would highly recommend him to someone else needing an attorney.
- Robert
From our clients
Its like a breath of fresh air having someone like Mario fight for you
I have been a client of Mr. De la Garza two times now where he shows professionalism and honesty and a definite care for the people he represents I got in a car accident in February and it caused such a hardship coming close to an end its like a breath of fresh air having someone like Mario not only represent you but fight for you, I hope not to have any more accidents but if I did I will look forward to working with him again!
- Ashley
From our clients
Hands down the best law firm in Houston
Mr. Mario de la Garza and his team are one of a kind and hands down the best law firm in Houston. They really do care about you and take your case seriously. He takes your calls and actually takes the time to talk to you and explain how everything is going to work and he leaves no questions unanswered. Thank you Mr. Mario for everything you did for me.
- Christina
From our clients
We highly recommend this firm
On behalf of my family, we are extremely grateful to The de la Garza Law Group for all their legal assistance. One important factor for us was that this involved dealing with family where we all lived outside of Texas, which required consideration for numerous phone calls to different time zones to discuss the case.
- Mariann