Houston Lyft Uninsured/Underinsured Motorist Accident Attorney
Those who have been injured in a Texas Lyft accident can pursue a claim for compensation against the parties that were responsible for the accident. In many cases, the driver of the Lyft is the one who is responsible for causing an accident, and, in these cases an injury victim can file a claim against either the driver or with Lyft's insurance policy. However, each year there are hundreds of Texas rideshare accidents in which another motorist is the at-fault party. In these situations, an accident victim may still be eligible for compensation, however, the process can be a bit more complex.
Lyft's insurance policy provides several types of coverage. The availability of coverage, as well as the extent of the coverage provided, depends largely on when during the rideshare process the accident occurs. For example, in Texas, the rideshare experience is broken down into four phases:
Phase 0: The Lyft app is off, and the driver is using their car for personal purposes.
Phase 1: The Lyft app is open, and the driver is awaiting a ride request.
Phase 2: The Lyft app matched the driver with a passenger, and the driver is on their way to pick up the passenger.
Phase 3: The Lyft driver has a passenger in the vehicle.
Coverage for Texas Lyft Drivers
For Lyft drivers, determining the availability of the company's insurance coverage at each phase is critical. To start, when a driver is not using the Lyft app, and they are using their car for personal reasons, Lyft's insurance policy is not implicated and a Lyft driver who is involved in an accident will either look to the at-fault party's insurance or their personal auto insurance.
At the other end of the spectrum, the coverage that applies while a rider is in the vehicle is clearly established under Lyft's insurance policy as:
$1,000,000 in third-party liability;
$1,000,000 in uninsured/underinsured motorist protection
However, there is a gap in these two coverages when the Lyft app is on and the driver is waiting for a ride request to come in. Notably, Lyft's UIM coverage does not apply in this situation. However, Lyft maintains "contingent coverage" for accidents occurring during this phase, meaning that it is coverage will act as back-up coverage to the Lyft driver's personal policy. The coverage amount is significantly less, providing only $50,000 per person up to $100,000 per accident. Additionally, it is not uncommon for Lyft's insurance company to take the position that claims arising during this period should be covered by the driver's personal policy. This can leave Lyft drivers in the unfair spot of having access to two insurance policies, neither one of which is offering to cover their injuries.
Coverage for Texas Lyft Passengers
When it comes to Lyft passengers, the only relevant portion of the rideshare experience is Phase 3, as this is the only time in which the rider is in the Lyft. During Phase 3, Lyft provides the following insurance coverage:
$1,000,000 in third-party liability;
$1,000,000 in uninsured/underinsured motorist protection
Thus, regardless of whether the Lyft driver is at fault, or if a third-party is at fault, Lyft's insurance policy will provide up to a total of $1 million in coverage, either through UIM coverage or through third-party liability coverage. If the Lyft driver was responsible for the collision, then an accident victim would be pursuing a claim under Lyft's third-party liability coverage.
In situations where the Lyft driver was not the at-fault driver, the primary source of compensation would be through the at-fault driver's car insurance policy. However, often, a driver's insurance policy does not have enough coverage to fully compensate an accident victim. Indeed, the minimum legal car insurance requirements in Texas are only $30,000 per person and $60,000 per accident. When an at-fault motorist does not have enough insurance to fully compensate an accident victim, Lyft's uninsured/underinsured motorist (UIM) protection policy may be implicated.
Situations in Which Lyft's Uninsured or Underinsured Motorist Coverage Applies
Lyft's under/uninsured motorist protection policy kicks in when two conditions are met, 1.) another motorist causes an accident that results in an injury to the Lyft driver or a Lyft passenger, and 2.) that driver either has no car insurance or has insufficient protection to cover the accident victims' injuries.
The question frequently comes up whether Lyft's UIM policy covers Texas hit-and-run accidents. Yes, as long as the accident occurred while the Lyft driver was transporting a rider and the at-fault motorist cannot be identified. There are two situations where a hit-and-run Lyft accident would not be covered:
If the identity of the hit-and-run driver was known; and
The Lyft driver is not online and accepting rides.
Pursuing a Claim After a Lyft Accident With an Uninsured Motorist
While Lyft provides UIM coverage, the decision whether to pay out on a claim rests with the insurance company. Insurance companies are for-profit companies that are looking out for their own bottom lines, rather than for what is best for accident victims. Even the most valid claims can be denied based on technicalities or perceived loopholes. Those who have been injured in an uninsured Lyft accident should reach out to a dedicated Houston personal injury attorney for immediate assistance.
Consult With a Texas Car Accident Lawyer Today
If you or someone you love has recently been injured in a Texas Lyft accident with an uninsured or underinsured driver, contact the skilled team of injury attorneys at The de la Garza Law Group. At The de la Garza Law Group, every case is personal. While we have over 20 years of experience handling Texas personal injury cases, we recognize that no two cases are the same. We know that in order to fight for you to obtain the just compensation you deserve; we must first get to know you and learn how the accident has impacted your life. At The de la Garza Law Group, we pride ourselves on this tailored approach to legal representation and believe that it is truly the best and only acceptable way to represent our clients.
Our team of dedicated Houston personal injury lawyers aggressively pursues compensation for our clients' injuries in both settlement negotiations and at trial. If you been injured in a Lyft car accident or assaulted during a Lyft ride, contact The de la Garza Law Group today. We offer a free, no-obligation consultation in which we will provide an honest evaluation of your case. To learn more, call 713-784-1010 or call toll-free at 844-784-1010. We proudly represent clients throughout Texas. We serve all of Texas; major metropolitan areas, including the greater Houston area, which includes Harris, Fort Bend, Montgomery, Brazoria, Chambers, Jefferson, and Galveston Counties, and which includes smaller cities including The Woodlands, Pearland and Sugar Land.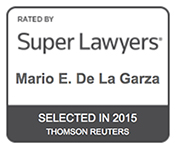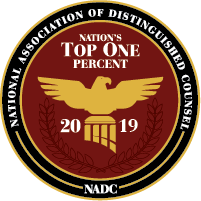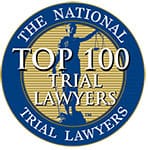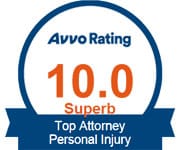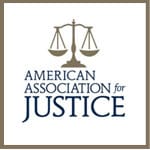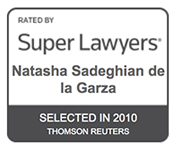 From our clients
I would definitely use Mario again
Mario was very professional at all times. The one thing that made me at ease with him was that when I would text him, I would get a response every time within 10 minutes.or less. There was always an answer from him every time I had a question. I would definitely use Mario again if needed and would highly recommend him to someone else needing an attorney.
- Robert
From our clients
Its like a breath of fresh air having someone like Mario fight for you
I have been a client of Mr. De la Garza two times now where he shows professionalism and honesty and a definite care for the people he represents I got in a car accident in February and it caused such a hardship coming close to an end its like a breath of fresh air having someone like Mario not only represent you but fight for you, I hope not to have any more accidents but if I did I will look forward to working with him again!
- Ashley
From our clients
Hands down the best law firm in Houston
Mr. Mario de la Garza and his team are one of a kind and hands down the best law firm in Houston. They really do care about you and take your case seriously. He takes your calls and actually takes the time to talk to you and explain how everything is going to work and he leaves no questions unanswered. Thank you Mr. Mario for everything you did for me.
- Christina
From our clients
We highly recommend this firm
On behalf of my family, we are extremely grateful to The de la Garza Law Group for all their legal assistance. One important factor for us was that this involved dealing with family where we all lived outside of Texas, which required consideration for numerous phone calls to different time zones to discuss the case.
- Mariann