Houston Car Accident Lawyer – Head and Brain Injuries
Those who have been involved in a Houston car accident know that life can change in a split second. While any injury can significantly impact someone's life, head and brain injuries are among the most serious. Often, accident victims who suffer severe head or brain injuries must deal with lifelong consequences related to their injury.
The personal injury lawyers at The de la Garza Law Group have over 30 years of combined experience representing Houston car accident victims. After an accident, it is natural to feel frustrated, confused and overwhelmed. When you choose to work with The de la Garza Law Group, our compassionate attorneys will guide you through the recovery process allowing you to focus on healing.
Car Accidents Are a Leading Cause of Head and Brain Injuries
In 2018, someone was injured in a Texas car accident about every two minutes.
Traumatic brain injuries are the leading cause of death and disability in the United States.
Approximately 1.7 million people suffer a traumatic brain injury every year in the United States. National statistics suggest that between 50 to 70 percent of all traumatic brain injuries are the result of a motor vehicle collision.
In Texas and across the country, car accidents are one of the top causes of head and brain injuries. Often, after suffering brain trauma, an accident victim will need to undergo a lengthy physical and emotional recovery. However, in many cases, life will never return to how it was before the accident.
Those suffering from a brain injury caused by a car accident can bring a claim for financial compensation against the at-fault party. To succeed in a claim, an accident victim must establish each of the following elements:
The at-fault party (the "defendant" once a lawsuit is filed) owed the accident victim a duty of care;
The at-fault party violated the duty owed to the accident victim through some action or omission (a failure to act);
The at-fault party's breach of the duty owed to the accident victim proximately caused their injuries; and
The nature and extent of victim's (the "plaintiff's" once a lawsuit is filed) damages that resulted from the collision.
Damages in a Texas car accident case fit into two categories: actual and exemplary. Actual damages are intended to reimburse an accident victim for their injuries. The idea behind actual damages is to make the plaintiff whole, or to put them in the same position they were in before the accident.
Actual damages consist of economic and non-economic damages. In Texas, with certain statutory exceptions (like a case against a governmental entity) there is no limit to the amount of economic damages that a plaintiff can obtain. Economic damages are those that are more easily quantifiable, including:
Medical expenses in the past and future
Loss of earning capacity in the past and future
In a case where the victim dies in the car accident, the spouse, children, and parents may bring Wrongful Death claims, which have the following economic or pecuniary damages:
Loss of advice and counsel
Loss of services
Loss of inheritance
Expenses for psychological treatment
Funeral expenses
Non-economic damages refer to damages that are harder to assign a value. Non-economic damages are left up to the jury to determine and require some element of subjectivity. Examples of non-economic damages include:
Physical pain
Mental anguish
Physical impairment
Disfigurement
In a case where the victim dies in the car accident, the spouse, children, and parents may bring Wrongful Death claims, which have the following non-economic damages:
Loss of consortium
Loss of companionship and society
The second category of damages in a Houston car accident claim are exemplary damages, or punitive damages. Unlike the compensatory damages, exemplary damages are not designed to compensate the plaintiff, but are instead intended to punish the defendant for the conduct that led to the plaintiff's injuries. Exemplary damages require the plaintiff to prove that the injuries resulted from the defendant's willful act or omission or from gross negligence. The award of exemplary damages is relatively rare in car accident claims.
Common Head Injuries in Car Accidents
Car accidents can cause a variety of head injuries, depending on the type of collision, the speed of the vehicles, and he location of the occupants. However, certain types of head injuries are more common than others. Below is a list of some of the more common head and brain injuries that occur after Texas car accidents:
Concussions. A concussion is a type of traumatic brain injury that is often the result of a blow to the head. The effects of a concussion can be either temporary or permanent, potentially causing lifechanging injuries. Symptoms of concussions include:
Headache or pressure within the head
Dizziness
Confusion
Slurred speech
Ringing in the ears
Fatigue
Irritability
Difficulty sleeping
Nausea
Difficulty concentrating
Contusions. A contusion is bruise on the surface of the brain, typically the result of direct impact. Below are a few symptoms of a contusion:
Slurred speech
Difficulty speaking
Difficulty concentrating
Loss of balance
Numbness in the head
Cognitive changes
Penetration Injuries. Penetrating head wound occurs when an object penetrates the outer layer of the skull. These injuries are extremely serious and, in some cases, can be fatal. A penetrating head injury can also cause the following symptoms and complications:
Loss of consciousness
Coma
Loss of bladder function
Blood loss
Seizures
Difficulty breathing
Paralysis
Diffuse Axonal Injuries. A diffuse axonal injury (DAI) occurs when the brain rapidly shifts within the skull. When this happens, the connecting fibers of the brain, called axons, are sheared or shredded. The damage caused by a DAI is on the molecular level and cannot often be seen through traditional CT or MRI scans. The symptoms of a DAI include:
Headaches
Nausea
Fatigue
Drowsiness
Difficulty sleeping
Loss of balance
Coma
Coup-Contrecoup Injuries. Both coup and contrecoup injuries are non-penetrating brain injuries. Coup injuries damage the brain near the area of impact, while contrecoup injuries result in damage on the opposite side of the head. Coup-contrecoup injuries involve injury on both sides of the head and are typically more serious. Symptoms of a coup-contrecoup injury include:
Nausea
Vomiting
Bleeding or swelling in the brain
Skull fractures
Dizziness
Seizures
Memory loss
Irritability
Blurred vision
Slurred speech
Sensitivity to light or sound
Ringing in the ears
All head and brain injuries are serious. However, not all head and brain injuries will immediately exhibit serious symptoms. Even so, it is incredibly important for accident victims to obtain prompt medical treatment after being involved in an accident, so that a medical professional can determine the extent of the damage. Additionally, having a record of medical treatment will help an accident victim prove the extent of their injuries.
Contact The de la Garza Law Group for Help
At The de la Garza Law Group, we know that no two cases are the same. Every client is special. Every case is personal. We know that in order to help our clients obtain the justice they deserve, we must get to know our clients and how the accident has impacted their lives. For this reason, we spend significant time getting to know the details of each client's case and always maintain awareness of the client's goals for the representation.   
If you recently suffered head or brain injuries in a car accident, contact The de la Garza Law Group today. We offer a free, no-obligation case evaluation. To learn more, call 713-784-1010, or call toll-free at 844-784-1010.  
We proudly represent clients throughout Texas, including all major metropolitan areas. We represent many clients throughout the greater Houston area, including Harris County, Fort Bend County, Galveston County, Brazoria County, Jefferson County, Chambers County, Waller County and Montgomery County, including The Woodlands, Pearland and Sugar Land.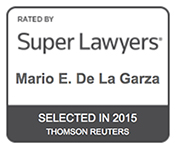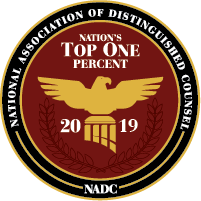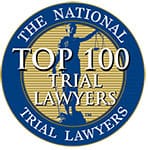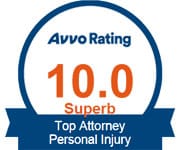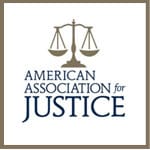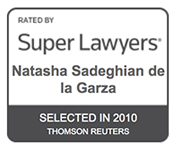 From our clients
I would definitely use Mario again
Mario was very professional at all times. The one thing that made me at ease with him was that when I would text him, I would get a response every time within 10 minutes.or less. There was always an answer from him every time I had a question. I would definitely use Mario again if needed and would highly recommend him to someone else needing an attorney.
- Robert
From our clients
Its like a breath of fresh air having someone like Mario fight for you
I have been a client of Mr. De la Garza two times now where he shows professionalism and honesty and a definite care for the people he represents I got in a car accident in February and it caused such a hardship coming close to an end its like a breath of fresh air having someone like Mario not only represent you but fight for you, I hope not to have any more accidents but if I did I will look forward to working with him again!
- Ashley
From our clients
Hands down the best law firm in Houston
Mr. Mario de la Garza and his team are one of a kind and hands down the best law firm in Houston. They really do care about you and take your case seriously. He takes your calls and actually takes the time to talk to you and explain how everything is going to work and he leaves no questions unanswered. Thank you Mr. Mario for everything you did for me.
- Christina
From our clients
We highly recommend this firm
On behalf of my family, we are extremely grateful to The de la Garza Law Group for all their legal assistance. One important factor for us was that this involved dealing with family where we all lived outside of Texas, which required consideration for numerous phone calls to different time zones to discuss the case.
- Mariann