Houston Greenlink Circulator Bus Accident Lawyer
Accidents involving Houston's primary public transportation agency, Metropolitan Transit Authority of Harris County (METRO), a bus, light rail, or the Greenlink Circulator Bus can be extremely traumatic. If the at-fault party happens to be a government vehicle, typically governmental immunity is invoked. There are different rules in play for accidents involving government vehicles.
In Houston, Texas, the METRO and other entities that provide transportation for hire are regarded as common carriers and, as such, are subject to a higher standard of care regarding the safety of passengers. Common carriers who drive daily carry the responsibility where lives are at stake every single day.
Passengers place a great deal of trust into METRO to get them to their destination safely. This means that bus drivers must be fully trained and properly-licensed and obey all rules and regulations. Passengers also expect that the buses they use are safe, free of hazards, properly-licensed and appropriately maintained.
Accidents can be devastating; injuries may affect multiple passengers and may die in a mass transit accident.
Buses are much more difficult to handle, have multiple blind spots and can not stop right away. Because of their size, collisions between buses and other vehicles are frequently severe.
Who owns and operates the bus line is essential when naming defendants in a personal injury claim and whether or not those defendants are eligible for governmental immunity or not.
Private common carriers, like the Houston METRO, are subject to laws that make it easier for accident victims to recover their losses. Those entities protected by governmental immunity have added protections to help insulate them from liability.
One question that arises if someone has been in an accident involving a Greenlink bus is whether or not they fit the definition of a common carrier, as the service they provide is free and not paid for by passengers.
Victims can recover compensation for injuries sustained in METRO or other government bus accidents, but it is difficult to do so. For this reason, if you have been involved in a Greenlink accident, speak to an experienced mass transit accident attorney at The de la Garza Law Firm. They know precisely how to handle the hurdles in recovering compensation for injuries in a Greenlink accident.
At The de la Garza Law Group, people come first. Every single case is personal to us. Get in touch with us today. Call us to schedule a free consultation at 713-784-1010 or toll-free at 844-784-1010.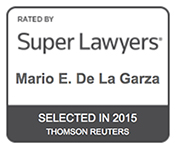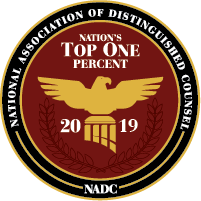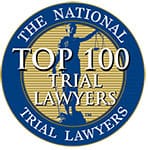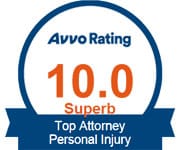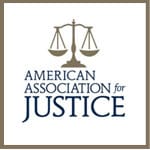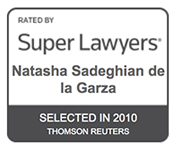 From our clients
I would definitely use Mario again
Mario was very professional at all times. The one thing that made me at ease with him was that when I would text him, I would get a response every time within 10 minutes.or less. There was always an answer from him every time I had a question. I would definitely use Mario again if needed and would highly recommend him to someone else needing an attorney.
- Robert
From our clients
Its like a breath of fresh air having someone like Mario fight for you
I have been a client of Mr. De la Garza two times now where he shows professionalism and honesty and a definite care for the people he represents I got in a car accident in February and it caused such a hardship coming close to an end its like a breath of fresh air having someone like Mario not only represent you but fight for you, I hope not to have any more accidents but if I did I will look forward to working with him again!
- Ashley
From our clients
Hands down the best law firm in Houston
Mr. Mario de la Garza and his team are one of a kind and hands down the best law firm in Houston. They really do care about you and take your case seriously. He takes your calls and actually takes the time to talk to you and explain how everything is going to work and he leaves no questions unanswered. Thank you Mr. Mario for everything you did for me.
- Christina
From our clients
We highly recommend this firm
On behalf of my family, we are extremely grateful to The de la Garza Law Group for all their legal assistance. One important factor for us was that this involved dealing with family where we all lived outside of Texas, which required consideration for numerous phone calls to different time zones to discuss the case.
- Mariann