Houston Eminent Domain Lawyers
Protecting The Rights Of Texas Landowners
Many Texans enjoy the right to own their own property. When your continued ownership is at risk, you need legal assistance to protect your rights.
At The de la Garza Law Group, our attorneys understand the complications of eminent domain and the government's rights to take private property. We also understand the emotions and hardships this can cause among confused property owners. With over 30 years of experience, we will pursue your best interests when the government seeks ownership of your property. We represent all types of property owners in Texas — homeowners, business owners, rural land owners and more.
What Is Eminent Domain?
Eminent domain, defined by the U.S. Constitution, is the right of the government to take private property to benefit the public for a specific use. While the government may take the land with or without permission, they must first provide the property owner with just compensation.
Challenging The Seizure Of Your Property
When seeking to take ownership of private property, the government must have specific plans to repurpose the land for public use. In Houston, such use can be broad, including projects like:
Highways, roads or bridges
Government projects or buildings
City expansion projects
Expansion or building of public facilities
The government must commence the process of condemnation to acquire the land. The first step is typically to negotiate with the property owner. The owner can either accept or reject the price initially offered in exchange for the land. When the offer is rejected, both parties must proceed to court to address the land's disputed value.
Pursuing Just Compensation For Your Land
You may dispute the true value of your land in comparison to the original offer from the government. We can assist in assessing the fair market value of your land to counter the government's offer. We understand what you are giving up and that you deserve fair compensation.
We can represent you throughout a condemnation proceeding when negotiations are ineffective. We will present a fair value for your property that accounts for your significant loss.
Consult With An Experienced Lawyer
While a project to benefit the public may sound enticing to many, we understand the impact it could have on you. We will fight for your rights and demand fair and just compensation.
Arrange a free initial consultation with us in Houston to learn how we can assist you. Call our office at 713-784-1010 or send us an email.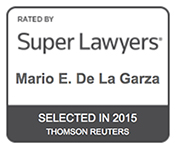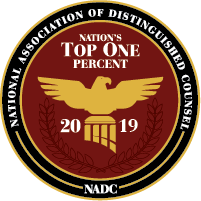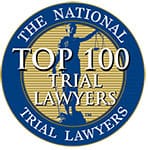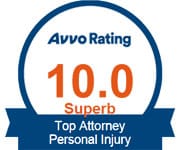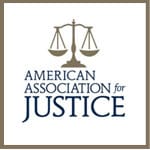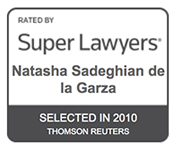 From our clients
I would definitely use Mario again
Mario was very professional at all times. The one thing that made me at ease with him was that when I would text him, I would get a response every time within 10 minutes.or less. There was always an answer from him every time I had a question. I would definitely use Mario again if needed and would highly recommend him to someone else needing an attorney.
- Robert
From our clients
Its like a breath of fresh air having someone like Mario fight for you
I have been a client of Mr. De la Garza two times now where he shows professionalism and honesty and a definite care for the people he represents I got in a car accident in February and it caused such a hardship coming close to an end its like a breath of fresh air having someone like Mario not only represent you but fight for you, I hope not to have any more accidents but if I did I will look forward to working with him again!
- Ashley
From our clients
Hands down the best law firm in Houston
Mr. Mario de la Garza and his team are one of a kind and hands down the best law firm in Houston. They really do care about you and take your case seriously. He takes your calls and actually takes the time to talk to you and explain how everything is going to work and he leaves no questions unanswered. Thank you Mr. Mario for everything you did for me.
- Christina
From our clients
We highly recommend this firm
On behalf of my family, we are extremely grateful to The de la Garza Law Group for all their legal assistance. One important factor for us was that this involved dealing with family where we all lived outside of Texas, which required consideration for numerous phone calls to different time zones to discuss the case.
- Mariann