Texas Winter Storm Injury & Death – Houston Personal Injury Lawyer
During the last week, the severe winter storm in Texas brought below freezing temperatures. While people in Houston did what they could to stay indoors and stay warm, some companies in charge of electricity in Texas failed to do their part. As a result, millions lost power for days. Because of the loss of power, many people were unable to properly heat their homes. As a result, people suffered terribly, and some tragically paid the ultimate price. Although the ice has mostly melted, the heartbreaking stories from the storm are just beginning to emerge:
A young boy died of hypothermia after his family's mobile home was without power.
Three children died in a house fire after their home had lost power.
People have died of carbon monoxide poisoning.
Many people have suffered injuries, death and property damage.
This is unacceptable. If you or a loved one was injured as a result of the Texas winter storm, call our attorneys at The de la Garza Law Group. Call 713-784-1010 or toll free at 844-784-1010. We may be able to help you get just compensation. We offer a free case evaluation.
In a split second, an accident can change the course of your life. Hospitalization, surgeries, follow-up appointments, physical therapy, missed work and outstanding medical bills can derail you and your family's financial future.
At The de la Garza Law Group, we are here to help. Unlike other Houston personal injury law firms that churn large numbers of cases, we take a personal approach. We believe the best results come from building meaningful relationships with our clients. At The de la Garza Law Group, we take as much time as necessary to get to know you, how the accident has impacted your life, and make our team available to answer all of your questions. From there, our skilled Houston personal injury attorneys will work diligently to investigate, prepare, negotiate and, if necessary, litigate, your claim to ensure that you get the maximum compensation you deserve.
Personal Injury Statistics
National statistics:
According to a recent study, 70 percent of personal injury plaintiffs received some form of compensation, whether through settlement or trial.
Ninety-six percent of these cases were resolved through settlement.
Injured parties represented by personal injury attorneys are more likely to recover for their injuries than unrepresented accident victims:
Represented by an attorney: 91 percent received compensation
Unrepresented: 51 percent received compensation
The average amount of compensation secured by accident victims is higher if they work with an attorney:
Average recovery with an attorney: $77,600
Average recovery without an attorney: $17,600
Accident victims who accepted the first settlement offer obtain less compensation for their injuries than those who accepted subsequent settlement offers:
Average amount of the first settlement offer: $11,800
Average amount of subsequent settlement offers: $42,500
State and local statistics:
Accidents are the fifth leading cause of death in Texas, claiming over 10,500 lives per year.
The leading causes of injury-related death in Texas are as follows:
Motor vehicle accidents: 22.4 percent
Firearms: 21.4
Drug-related (including overdoses and accidental poisoning): 18.3 percent
Falls: 13.5 percent
Suffocation: 9.2 percent
Drowning: 2.4 percent
Non-drug poisoning: 1.7 percent
Fire- or Flame-related: 1.4 percent
In 2019, not a single day passed without someone losing their life in a Texas motor vehicle accident.
In 2019, there were 12,897 Texas car accidents, resulting in 15,843 people sustaining a serious injury.
Based on 2019 data:
A Texas car accident occurs every 56 seconds
Someone suffers serious injury in a Texas car accident about every two minutes
Someone dies in a Texas car accident every two hours and 26 minutes
256,338 Texans were injured in motor vehicle traffic crashes
Motorcycle accidents claims 410 lives
More than 650 pedestrians were killed
Over 65 bicyclists died as a result of accident-related injuries
886 people died in Texas DUI accidents
377 people died in accidents caused by distracted driving
The Texas Personal Injury Process
More than 10,500 Texas die each year due to accidents, and hundreds of thousands more are injured. While Texas car accidents are the most common source of injury, other causes include motorcycle collisions, truck wrecks, slip-and-falls and workplace accidents.
Those injured in an accident can bring a Texas personal injury lawsuit against the at-fault party or parties. At The de la Garza Law Group, we are here for you. With over 30 years of combined experience, we have the knowledge, experience, compassion and dedication needed to handle your Houston personal injury case successfully. We take the time to get to know you, answer your questions, and explain the process before suggesting the best course of action.
Accidents
Accidents happen. However, the vast majority of accidents are entirely preventable. When someone suffers injury as the result of another's negligence, the injured person can pursue a claim for compensation against the at-fault party. This is referred to as a personal injury lawsuit. Personal injury lawsuits can be brought against individuals, businesses and even government entities. The most common types of personal injury cases in Texas are:
Bicycle accidents
Pedestrian accidents
Slip-and-Fall accidents
If an accident victim dies as a result of another's negligence, the victim's surviving loved ones can bring a specific type of personal injury lawsuit on their behalf. This is called a wrongful death claim. Houston wrongful death cases are very similar to other personal injury lawsuits, except there are rules regarding who can bring the claim.
The Physical Recovery
After a serious accident, the first thing an accident victim must deal with is the physical recovery.
Many accident victims end up in the emergency room or at the hospital, where doctors will perform tests to evaluate the extent of the injuries. From there, a patient's care team will typically recommend a course of action that may include emergency surgery, follow-up operations, many doctors' appointments and physical therapy. Hopefully, with time and the appropriate treatment, an accident victim will fully heal from their injuries. Unfortunately, many people injured in accidents end up with lifelong conditions.
Talk to a Personal Injury Attorney Free
In the immediate aftermath of a serious accident, the focus is on your recovery. As the medical bills begin to roll in, many accident victims realize that they are now facing a financial hardship.
At The de la Garza Law Group, we offer free consultations to accident victims, during which we will cover the personal injury recovery process in detail, obtain all the details of the accident, and answer any questions.
The Attorney Conducts an Investigation
Before an attorney files a case, they conduct a detailed investigation into the accident. The investigation is a critical part of the recovery process it creates a framework for the case. While investigations vary, depending on the type of case and available information, typical investigations include:
Visiting and photographing the scene of the accident
Interviewing eyewitnesses
Locating any evidence in the hands of third parties (such as surveillance footage)
Reviewing police reports or other documents
Obtaining a client's employment and medical records
One of the most essential parts of an investigation is determining the potentially liable parties. While in some cases this is obvious, in others it is not. For example, Houston truck accidents may have numerous defendants aside from the driver of the truck, including the truck's owner, the trucking company and various insurance companies.
Try to Settle the Case Without Litigation
Once the investigation is complete, but before a formal case is filed, an attorney will attempt to settle the case with some or all of the at-fault parties. First, an attorney will draft a demand letter, outlining the accident and providing a detailed account of the victim's injuries. A demand letter is a formal request for the recipient to pay for the accident victims' damages in exchange for the victim's agreement not to file a personal injury claim.
Once a party receives a demand letter, they can either accept the offer, come back with a counteroffer or deny liability. If the parties can come to an agreement, either by the terms of the demand letter or through subsequent negotiations, there may be no need to file a personal injury lawsuit.
File a Houston Personal Injury Case
If a defendant denies responsibility for the accident, or the parties cannot otherwise agree to settle a claim, an accident victim's next step is to file a personal injury lawsuit. To do this, a personal injury attorney will draft a complaint and file it with the court. The complaint will contain a list of allegations followed by a specific request for relief. The filing a personal injury lawsuit begins a formal legal proceeding. From here, cases follow the following path:
Pre-trial discovery: In a personal injury lawsuit, each side can request the opposing party provide them with evidence that may be helpful to their case. Most evidence that is relevant to the case is discoverable. However, the court may impose some limits on a party's discovery requests. There are four types of discovery requests:

Requests for production: A party's request for a specific document, such as previous accident reports or statistics.
Interrogatories: A list of written questions that a witness must answer under oath. Answers provided in an interrogatory can be used to impeach, or discredit, the witness if they testify differently at trial.
Depositions: A deposition is oral testimony taken out of court with the presence of a court reporter. Deposition testimony can also be used at trial to contradict a witness who provides two different stories or versions of events.
Requests for admissions: Similar to an interrogatory, a request for admission simply asks another party to admit or deny certain facts.
Pre-trial motions: Before a case goes to trial, both sides will likely have pre-trial motions. Litigants use pre-trial motions to clarify the scope of the trial or keep out certain unfavorable evidence.
Settlement negotiations: After the completion of discovery and the resolution of all pre-trial motions, the parties will typically re-approach the bargaining table to see if they can reach an agreement.
Trial: If the parties cannot reach an agreement, the case will go to trial, where a judge or jury will determine whether the defendant is liable for the plaintiff's injuries.
Calculating the Damages Award
If a plaintiff successfully proves the defendant was liable for their injuries, the next step is for the judge or jury to determine the appropriate amount of damages. In general, there are two types of Texas personal injury damages: economic damages and non-economic damages.
Economic are those damages that are relatively easy to quantify by reviewing receipts or conducting mathematical calculations. For example, economic damages include the following:
Past and future medical expenses
Lost wages
Loss of future earning capacity
Damage to property
Transportation to medical appointments
Any construction costs that are necessary to retrofit a home to accommodate an accident victim's disability
Non-economic damages are harder to quantify than economic damages because they involve some level of subjectivity. For example, non-economic damages include any of the following:
Past and future pain and suffering
Past and future emotional anguish
Physical impairment or disfigurement
Loss of consortium, or loss of social, familial interaction between close loved ones
In some cases, a judge or jury can award punitive damages. Unlike economic and non-economic damages, punitive damages are not intended to compensate the plaintiff for their injuries, and instead focus on punishing the defendant for their especially egregious behavior. Punitive damages are rare, but can be awarded when the plaintiff can prove the defendant acted with malice or gross negligence.
For the most part, there is no maximum amount a judge or jury can award in personal injury damages. However, in some situations, a damages cap will apply. If a damages cap applies, this will impact settlement offers as well as the total amount of compensation that an accident victim can obtain at trial. In Texas, only the following damages are capped:
Non-economic damages in medical malpractice cases;
Punitive damages; and
Damages against a public entity.
The importance of the damages portion of a trial cannot be overstated. While proving economic damages is relatively straightforward, an award of non-economic damages can vary significantly depending on the presentation at trial. It is crucial for a personal injury attorney to accurately convey the extent of the impact that the plaintiff's injuries had, and will continue to have, on their life. By effectively presenting a client's overall picture, a skilled personal injury attorney can maximize the non-economic damages their client receives.
Contact an Experienced Harris County Personal Injury Attorney for Immediate Assistance
A single mistake, a moment of negligence, a simple oversight, it only takes one wrong decision to change another persons' life forever. Houston accident victims face enormous hurdles when recovering physically, financially and emotionally from an accident. While Texas personal injury law allows accident victims the ability to pursue a claim against the at-fault parties, these claims are often complex.
At The de la Garza Law Group, we know that no two cases are the same. Every client is special. Every case is personal. We know that in order to help our clients obtain the justice they deserve, we must get to know our clients and how the accident has impacted their lives. For this reason, we spend significant time getting to know the details of each client's case and always maintain awareness of the client's goals for the representation. 
If you were injured in an accident, contact The de la Garza Law Group today. We offer a free, no-obligation case evaluation. To learn more, call 713-784-1010, or call toll-free at 844-784-1010.
We proudly represent clients throughout Texas, including all major metropolitan areas. We represent many clients throughout the greater Houston area, including Harris County, Fort Bend County, Galveston County, Brazoria County, Jefferson County, Chambers County, Waller County, and Montgomery County, including The Woodlands, Pearland, Pasadena, Baytown, Clear Lake, Galveston, Conroe and Sugar Land.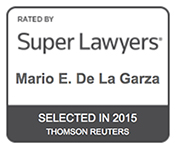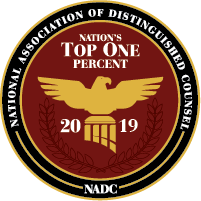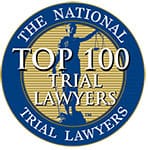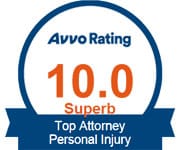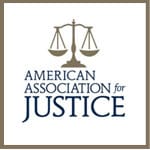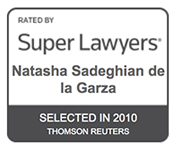 From our clients
I would definitely use Mario again
Mario was very professional at all times. The one thing that made me at ease with him was that when I would text him, I would get a response every time within 10 minutes.or less. There was always an answer from him every time I had a question. I would definitely use Mario again if needed and would highly recommend him to someone else needing an attorney.
- Robert
From our clients
Its like a breath of fresh air having someone like Mario fight for you
I have been a client of Mr. De la Garza two times now where he shows professionalism and honesty and a definite care for the people he represents I got in a car accident in February and it caused such a hardship coming close to an end its like a breath of fresh air having someone like Mario not only represent you but fight for you, I hope not to have any more accidents but if I did I will look forward to working with him again!
- Ashley
From our clients
Hands down the best law firm in Houston
Mr. Mario de la Garza and his team are one of a kind and hands down the best law firm in Houston. They really do care about you and take your case seriously. He takes your calls and actually takes the time to talk to you and explain how everything is going to work and he leaves no questions unanswered. Thank you Mr. Mario for everything you did for me.
- Christina
From our clients
We highly recommend this firm
On behalf of my family, we are extremely grateful to The de la Garza Law Group for all their legal assistance. One important factor for us was that this involved dealing with family where we all lived outside of Texas, which required consideration for numerous phone calls to different time zones to discuss the case.
- Mariann